ROTHSTEIN 45: WEEK 16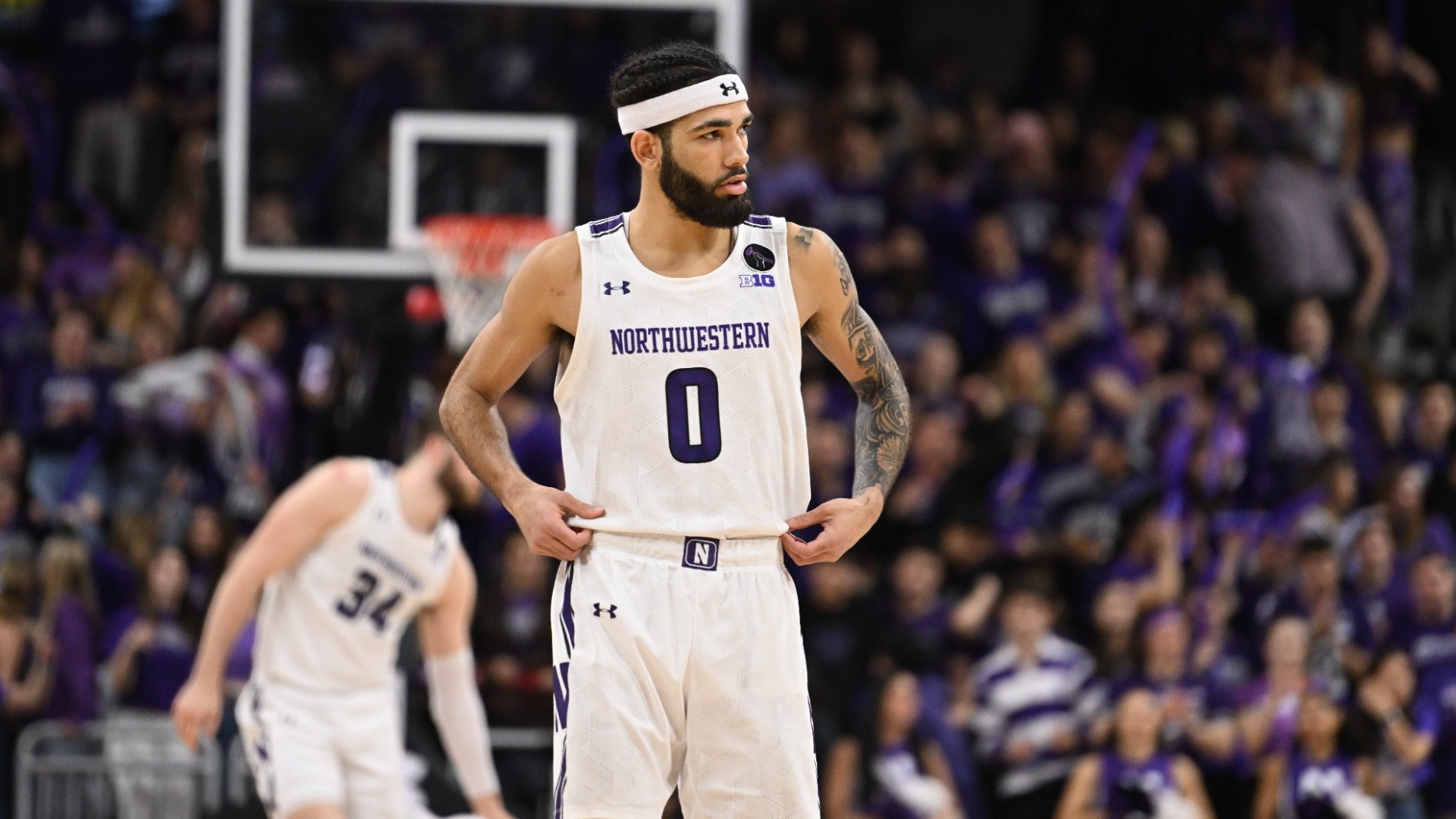 Updated:
This week's Rothstein 45 is now live!
Check out our rankings below:

1. Houston: On track to be a No. 1 seed in the NCAA Tournament.

2. Alabama: Has scored 100 or more points five different times this season.

3. Kansas: Outscored Baylor 55-26 in the second half on Saturday.

4. Purdue: Has five days to prepare for its rematch with Indiana.

5. UCLA: Will have three Quad 1 opportunities in its final four regular season games.

6. Texas: Sir'Jabari Rice is averaging 18.7 points in his last three games.

7. Arizona: Will close the regular season with Arizona State, USC, and UCLA.

8. Virginia: 6-2 in games decided by five points or fewer.

9. Marquette: Shaka Smart looks like the Big East Coach of the Year.

10. Baylor: The best perimeter in the sport.

11. Tennessee: Still hard to trust.

12. Gonzaga: Julian Strawther is taking his game to another level.

13. Miami: Competing for an ACC regular season title.

14. Xavier: Banged up.

15. Indiana: Has won four of its last five games.

16. Kansas State: Has a brutal week with Baylor at home and Oklahoma State in Stillwater.

17. Providence: Ed Cooley is doing one of his best coaching jobs.

18. Creighton: Got 20 points off the bench in Saturday's win at St. John's.

19. Saint Mary's: Two wins away from winning an outright WCC regular season title.

20. UConn: Wednesday's game against Providence is massive.

21. Iowa State: Caleb Grill needs to get healthy.

22. TCU: Final Four good when at full strength.

23. NC State: Will play in the NCAA Tournament for the first time since 2018.

24. San Diego State: The class of the Mountain West — again.

25. Northwestern: Boo Buie is playing like an All-Big Ten first-team caliber player.

26. Pitt: Both games this week are at home.

27. Duke: Dariq Whitehead had 14 points off the bench on Saturday against Syracuse.

28. Rutgers: Cam Spencer has been a revelation.

29. Illinois: Jayden Epps has just two turnovers in his last two games.

30. Iowa: Ran into a buzzsaw at Northwestern.

31. Maryland: Still ahead of schedule under Kevin Willard.

32. Texas A&M: Has won five straight games.

33. Michigan State: Gave up a season-high 84 points in Saturday's loss at Michigan.

34. Nevada: Fighting for the second seed in the Mountain West Tournament.

35. Kentucky: Role allocation is starting to feel cemented.

36. Oklahoma State: Monday's game at West Virginia will be armageddon.

37. Florida Atlantic: Can't afford any more losses prior to the postseason.

38. Mississippi State: Cameron Matthews is playing his best basketball.

39. Arkansas: Nick Smith Jr. scored in double figures on Saturday for the first time since December.

40. Memphis: Was incredibly competitive against Houston without Kendric Davis.

41. Missouri: Didn't really threaten Auburn or Texas A&M in back-to-back losses.

42. USC: Finally back to full strength.

43. Boise State: The defending Mountain West regular season and tournament champion.

44. West Virginia: Stubbed its toe on Saturday against Texas Tech.

45. North Carolina: 0-9 against Quad 1 opponents.



Jon Rothstein has been a college basketball insider for CBS Sports since 2010 and a contributor to the CBS Broadcast Network since 2016. He joined FanDuel in 2022 as a Content Creator. Rothstein is also the host of the College Hoops Today Podcast via Compass Media Networks.