Ravens Outline Disappointing Lamar Jackson Injury Timeline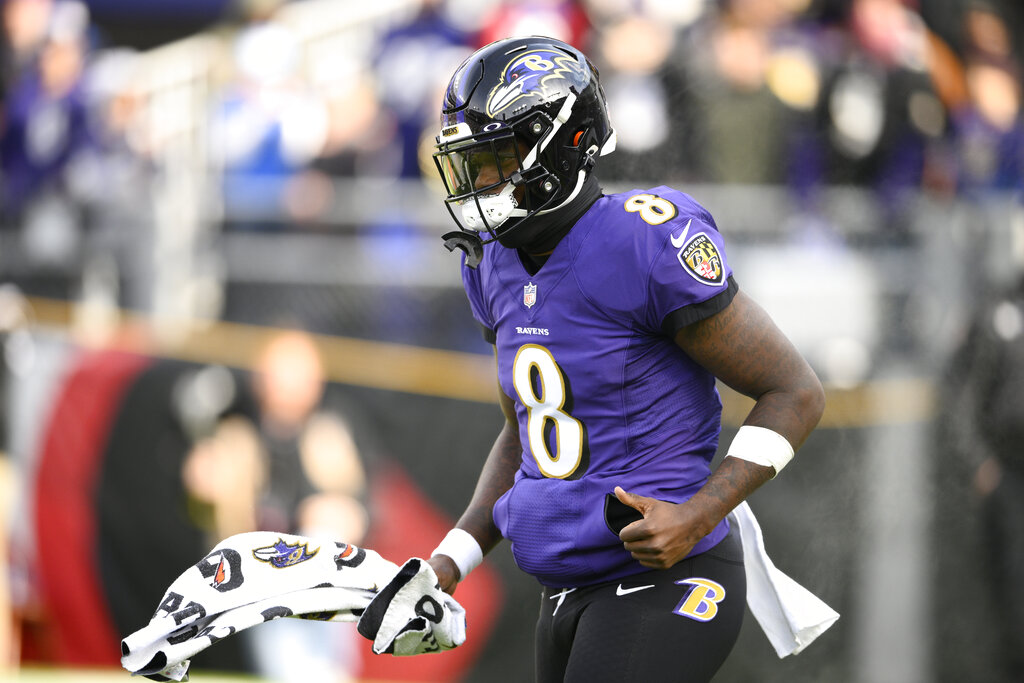 Updated:
The Baltimore Ravens already knew they were going to be without Lamar Jackson for Week 14, but now it seems he'll need to miss additional time behind that.
According to NFL insider Adam Schefter, league sources believe the Ravens could be without their star quarterback until Christmas Eve.
Lamar Jackson Injury Update
Jackson will be sidelined for Baltimore's Week 14 game against the Pittsburgh Steelers with a PCL sprain in his knee, which he suffered during Week 13 against the Denver Broncos. The former MVP was initially expected to miss 1-3 weeks and did not practice last week.
Unfortunately for Ravens fans, it sounds like Jackson won't be ready to return next week, either. Based on the timeline reported by Schefter, Jackson may not be able to return until Baltimore's Week 16 game against the Atlanta Falcons on Christmas Eve.
This is bad news for the Ravens, who are currently tied for first place in the AFC North with the Cincinnati Bengals at 8-4. Baltimore's next two games are also key divisional matchups against Pittsburgh and the Cleveland Browns, so the timing is hardly ideal.
The Ravens will rely on backup QB Tyler Huntley to keep them in the playoff race while Jackson recovers. Huntley led Baltimore to a 10-9 victory over Denver in Jackson's absence last week but is only 1-3 as a starter in the NFL.
For now, the Ravens will try to focus on beating the Steelers in Week 14. Baltimore is currently listed as a 1.5-point road underdog against Pittsburgh on FanDuel Sportsbook's NFL odds.
Game odds refresh periodically and are subject to change.