Raiders Player Calls Out Chiefs Fans for Racist Behavior on Monday Night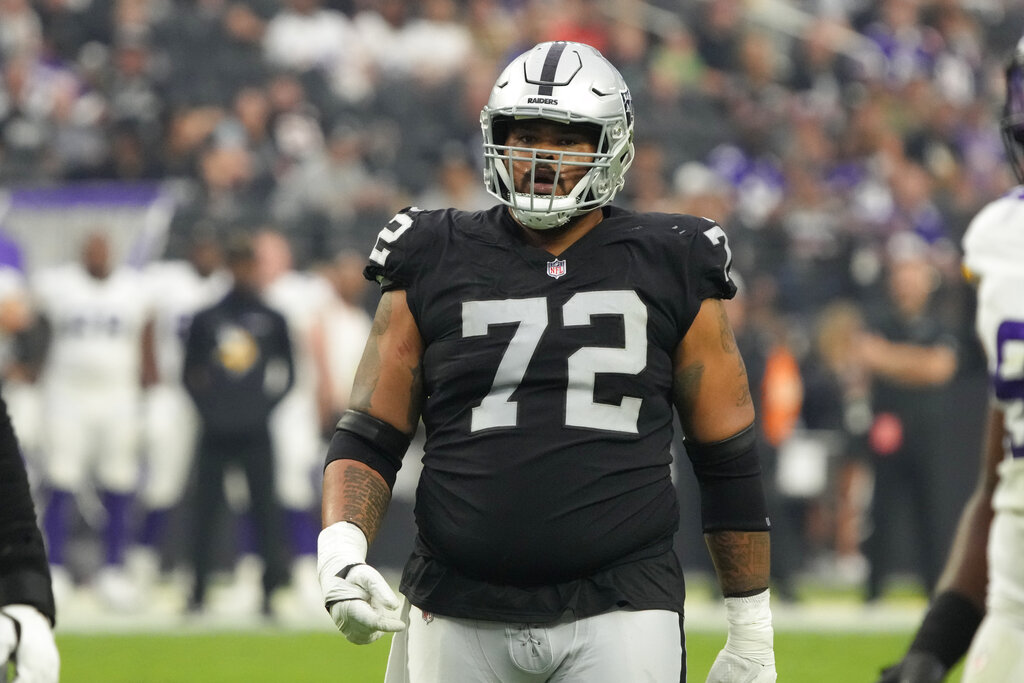 Updated:
The Las Vegas Raiders and Kansas City Chiefs went to battle on Monday night. This divisional clash saw tensions run high as these two rivals fought over a Week 5 win, and there was plenty of postgame drama that ensued.
Following the contest, Raiders player Jermaine Eluemunor revealed he and his teammates were subject to racist slurs as they ran into the locker room at halftime.
Eluemunor didn't hold back, calling out fans at Arrowhead Stadium for hurling the "N word" at Raiders player who were heading into the tunnel at the break. The veteran called the offenders "weak" for shouting slurs from the stands.
Fan conduct at stadiums and arenas has been a serious issue across the sports world for some time. Eluemunor isn't the first to speak about up this kind of exchange, and he unfortunately won't be the last, given the bad eggs in seats that think they can say whatever they want to players.
Eluemunor's message that "at the end of the day we're all human" is a great reminder for anyone that needs it. No sporting event, no matter the stakes, is worth belittling another person.
Sports arenas have implemented bans for fans that break the code of conduct, but it remains to be seen if anyone is punished as a result of this incident.