Progressive Jackpots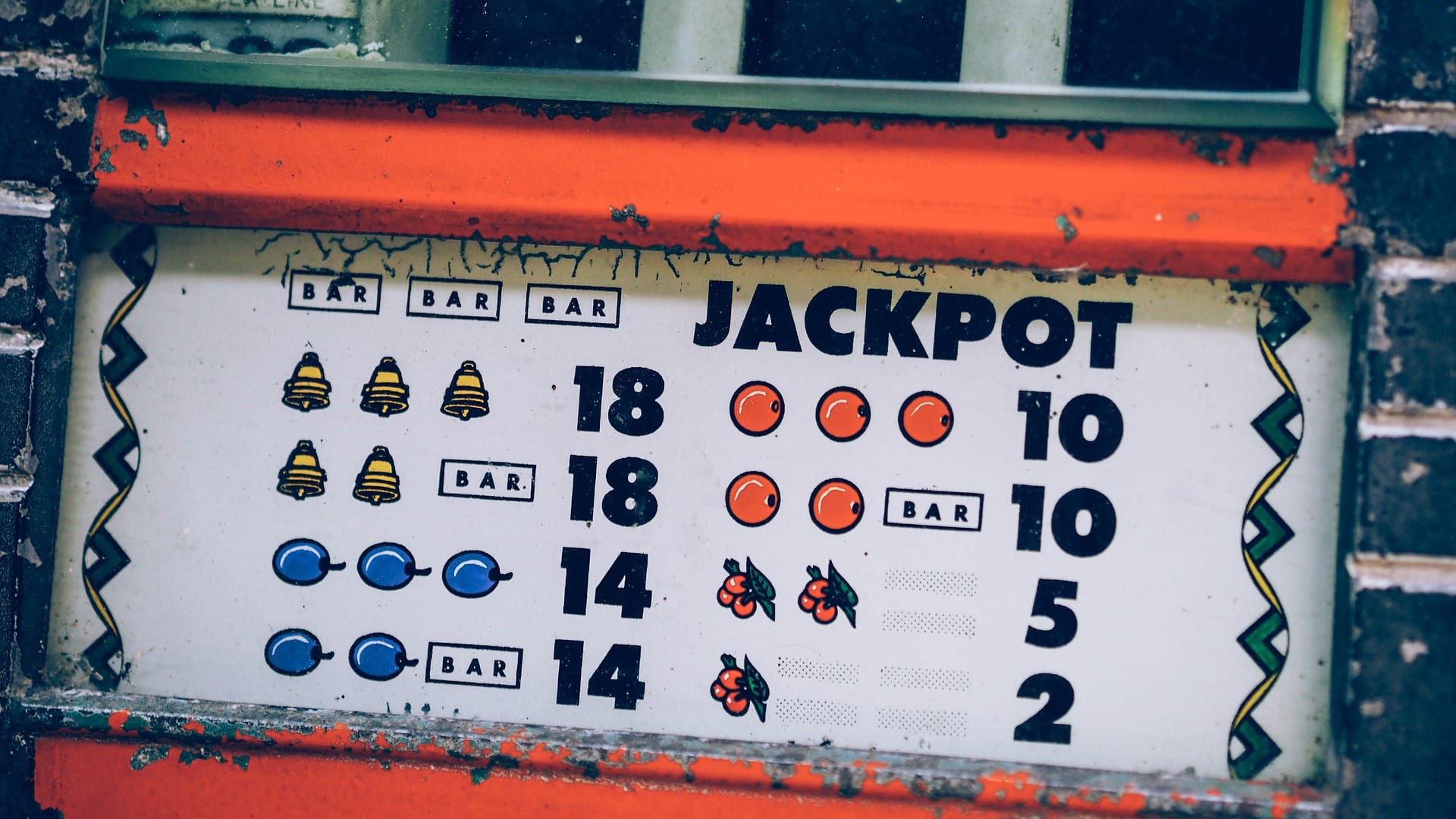 Updated:
A progressive jackpot is a slot prize that keeps increasing each time the game is played until a lucky player claims it. As people continue playing the game, the prize begins accumulating again for the next draw, and the longer the jackpot goes unclaimed, the larger it gets. Within the casino circle, you will often hear progressive jackpot slots referred to as simply "progressive jackpots," or "Progressives."
Technically, all slots include a jackpot prize, which is understood as the highest payout you can win during gameplay. However, most casinos differentiate between progressive jackpots and regular jackpots, primarily because of the sheer difference in the amounts that can be won.
Imagine winning $1,000 on a regular slot and winning $1,000,000 on a progressive. The former is practically chump change in comparison to the latter. Players can win millions on one spin of the reels, and it's because of this massive jackpot potential that progressive slots are such a hit among players at both land-based and online casinos.
How Do Progressive Jackpots Work?
Progressive slots work by taking a small portion of the cost of each spin made by every player and putting it into a rising jackpot fund. Whenever a player clicks the 'Spin' button, a percentage of their stake goes into the jackpot pool. When a player finally wins the amount, the jackpot will reset or, in casino terminology, "seed" to a given value. The biggest progressive games can seed at up to $1 million.
Progressive slots are not much different from standard slot games. They play the same and use the same mechanics. The only difference is that there's a huge jackpot up for grabs. Depending on the pot, different win mechanics play towards winning the prize.
The Maximum Stake Rule: More often than not, you will have to stake the maximum bet to have better chances of winning the jackpot. However, some progressives provide jackpot tiers (small, medium, and high) for varying bet levels. Players who bet higher can win higher prizes and vice versa.
The Jackpot Bonus Game: Nowadays, the majority of online slots feature a special jackpot bonus game during which your progressive jackpot win will be revealed. You'll need to trigger the bonus game by landing special symbols on the reels.
Random Win Mechanism: Some progressive prizes avail randomly on any spin without triggering a bonus game.
Payline Win Mechanism: Here, the jackpot triggers if you land winning combinations on a specific payline. For instance, you may need to land five (5) bonus symbols on, say, the first payline. This method is less common, though.
Types of Progressive Jackpot Slots
Three types of progressive jackpot slots are predominant in the casino:
Standalone progressive jackpot slots
Local progressive jackpot slots
Wide area progressive jackpot slots
Standalone Progressive Jackpot
This type of online jackpot doesn't form a part of an extensive network, neither is it linked to other slots. Instead, it is limited to a single machine in the casino, and the prize is fixed. Under this category, the jackpots are usually awarded to the first player to form the right combination of symbols. Due to its nature, it is mostly found in land-based casinos.
Local Progressive Jackpot
This one can be tied to a single game but will account for player activities across different machines in a casino. The casino decides how the prize pool grows and the requirements to potentially win the pot.
Wide Area or Network Progressive Jackpot
This jackpot is the largest and most common kind. These jackpots differ from the rest because they can be linked to numerous casinos on an international scale. Hence, they essentially cover a wide area. A more significant number of players contribute to the prize money, which is why it can grow to life-changing amounts. However, this also means that each player has only a thin probability of winning.
No matter the kind of progressive, the risk-reward ratio is always favorable because you bet a minuscule fraction of what you could potentially win. If you wish to increase your chances of winning, it may be wise to play each of the three jackpots listed above.
How To Join In a Progressive Jackpot
Several progressive jackpot options are available for players online. The best part is that casinos often display the stats for these games. You can view the current jackpot meter for eligible games and their biggest jackpot record. You can also check to see a list of big winners on the casino site.
Playing progressive jackpots shouldn't be hard if you're conversant with playing casino games already, but if you're new to the gambling scene, there are steps to be taken before playing online progressive jackpot games.
Choose a licensed online casino.
Sign up to your chosen site and make a deposit.
Search for the jackpot options available, and play the one you prefer. Most casinos have several jackpot games, and you can opt to play more than one at a time.
Several progressive jackpot slot games have recorded massive payouts in recent times, so you may want to give those a try first.
Divine Fortune (NetEnt): NetEnt's Greek mythology-themed slot offers a progressive jackpot in three levels. You trigger the bonus game by landing three (3) bonus symbols anywhere on the reels. It uses a payline win mechanism where you need to land the triggering icon on 1, 2, or 3 entire rows. It recorded its first huge payout of $271,268 in 2017 and has been blessing lucky players with divine fortune ever since.
Jackpot Giant (Play Tech): The jackpot in the name is a dead giveaway already, and this game is a fun play with 5 reels and 3 rows. This progressive jackpot is only available for players who stake the max bet - $4 per spin. You trigger the bonus game by landing the bonus symbol anywhere on either reels 1 or 5. Jackpot Giant paid out a sum of $12.3million in 2018.
Mega Moolah (Microgaming): This is the number one progressive jackpot slot in the world right now, which has been known for awarding huge jackpot payouts since the year 2015. It recently paid out a whopping $20,057,734 in January 2019 and hit again in May, paying £8,165,457. The game's popularity is also fueled by the fact that it allows any player to win the full jackpot, irrespective of their betting level. In September 2018, a lucky player hit the jackpot of £22.3 million, with only a 0.75p stake.
Mega Fortune(NetEnt): This slot also comes into the company of progressive jackpot slots with its recorded jackpot of €6m won in July 2018. Mega Fortune features a jackpot bonus game that awards three prize levels: the Rapid Jackpot, the Major Jackpot, and the Mega Jackpot. All these can be won by landing a combination of jackpot symbols across the reels.
Mercy of the Gods (NetEnt): This slot is a standard 5x3 grid slot with a progressive jackpot tied to the 'Gift of Wealth' bonus game. The amount you bet will determine which of the Minor, Major, or Mega jackpot you are more likely to win. Like Divine Fortune, you need to line up the bonus symbols in a row to trigger the jackpot.
Joker Millions (Yggdrasil): Joker Millions is a progressive slot by Yggdrasil, which is responsible for a payout of €7.8million recorded in the year 2018.
Are Progressive Jackpots Only Slots?
When you think of progressive jackpots, by default, slots are the first thing to come into mind, and rightfully so. By virtue of the multiple paylines, bonus rounds, and features, slots are especially suitable to host these prizes. However, several table games and video poker variants also offer progressive jackpots, but these are usually tied to the side bets.
Examples include Jacks or Better, Caribbean Stud Poker, Let it Ride, and Roulette.
Pay tables on progressive games tend to be worse than non-progressives. Progressive jackpot RTP's often go below the recommended average because a part of the payout potential is tied to the jackpot, which doesn't hit on every gaming session.
How To Win A Progressive Jackpot
Going by the number of players visiting the casino every day, it is not surprising to see how progressive jackpots can sometimes reach impressive amounts. It is paramount to pay attention to the game rules if you wish to increase your chances of winning a progressive. See the betting options that work for the bonus game and check out the slot features. It is advisable to try the jackpot game for free and get familiar with it. You could practice implementing a few progressive jackpot strategies as well.
However, jackpots, much like slots themselves, are highly dependent on chance. Statistically, you'd have better chances of winning a standalone pot than you would a local one. In the same way, you'd fare easier trying to win a local pot than aiming to hit a wide-area progressive jackpot.
Progressives or Not?
When you think about it, playing a game for a progressive jackpot is a personal choice. But there is no reason not to give it a shot, especially when it is possible to win a big jackpot such as Mega Moolah with minimum stakes. Nevertheless, make sure you have the right knowledge on what each specific game requires before playing. Some progressives are only available to players betting 'MAX,' while others feature a special bonus round. On the bright side, many progressive will also offer a few jackpot levels for the low stakes players, so there is something to suit all players.
Most importantly, remember that progressives are casino games as well, so aside from the massive wins they offer, each of these games has unique features that make for thrilling gameplay whether or not you hit the pot.
New FanDuel Casino customers get to play your first day risk-free up to $200 when you sign up today!