PJ Tucker's Playoff Shoe Game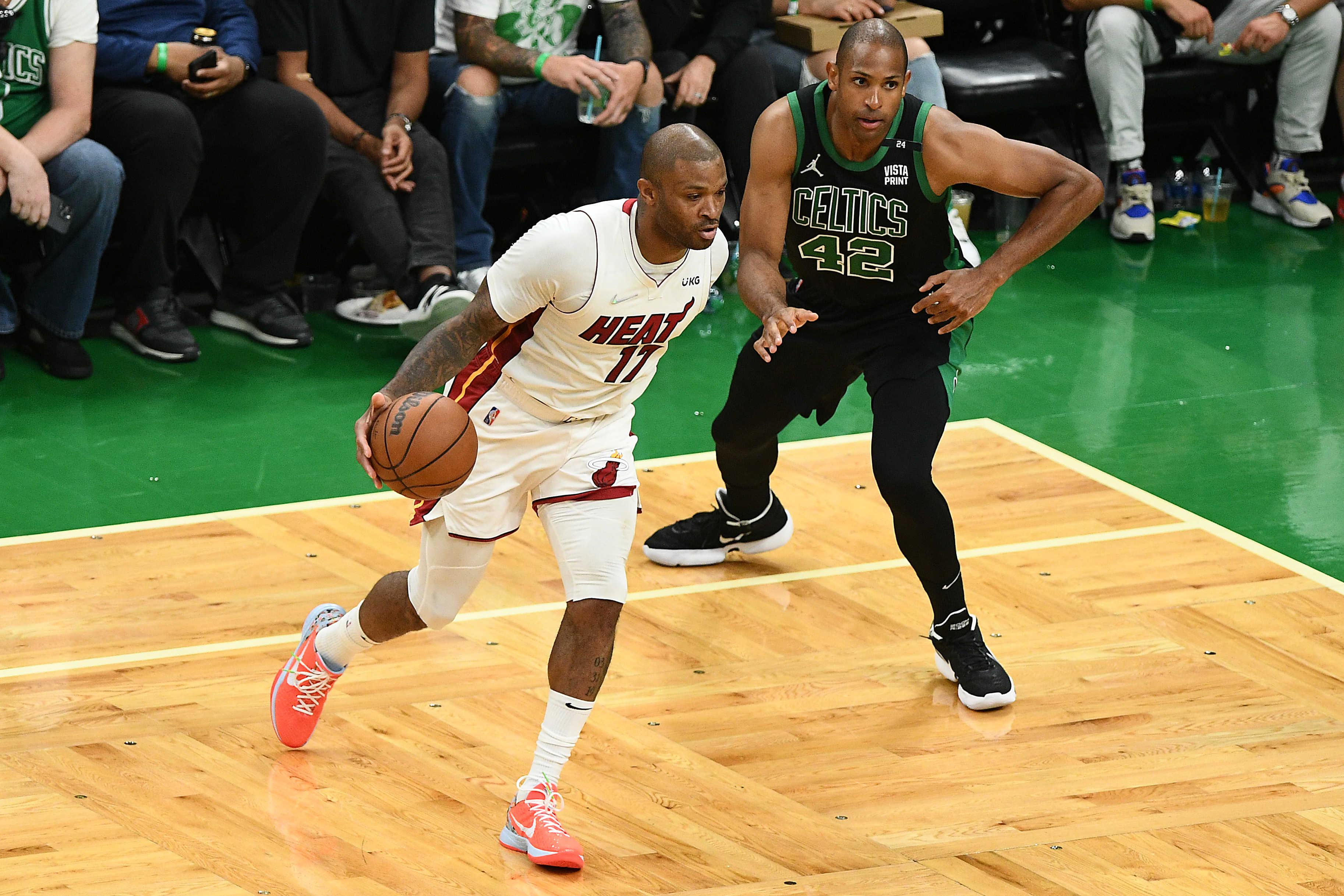 Updated:
PJ Tucker is widely known for his shoe collection. While he bristles at the title of the NBA's "Sneaker King," he re-upped his reign throughout the 2022 NBA postseason. While the Miami Heat's run for the Larry O'Brien Trophy came up short, dropping Game 7 of the Eastern Conference Finals to the Boston Celtics on Sunday, Tucker put in an all-time sneaker performance.
Let's take a look at some of the highlights.
How Many Pairs of Sneakers Did PJ Tucker Wear in the Playoffs?
In just three rounds, Tucker dug deep into his bag and unveiled an incredible lineup of kicks. From the tunnel to the final buzzer, Tucker debuted numerous pairs of shoes each night. He broke out anywhere between one and five pairs, depending on the evening.
In 18 games, Tucker broke out a grand total of 37 pairs of shoes.
What Was the Most Expensive Pair?
While it's impossible to estimate the precise value of each pair, a deep dive into a number of websites, including StockX, shows that the prize pair from Tucker's playoff collection was the Travis Scott x Air Jordan 4 Friends & Family. Tucker wore them while walking into the tunnel for the clinching Game 6 against the Philadelphia 76ers.
With an estimated value of $40,000, these are one of the most coveted shoes on the market.
What Was the Total Value of the PJ Tucker's Shoe Collection in the 2022 NBA Playoffs?
All in, PJ Tucker debuted a selection of footwear worth an estimated value of $147,500.
Boardroom's Ian Stonebrook assembled a full list of PJ Tucker's postseason sneakers, including shoe-specific insights and estimated values.