Off-Field Issues, Not Health, Remain the Concern for Saints Star Alvin Kamara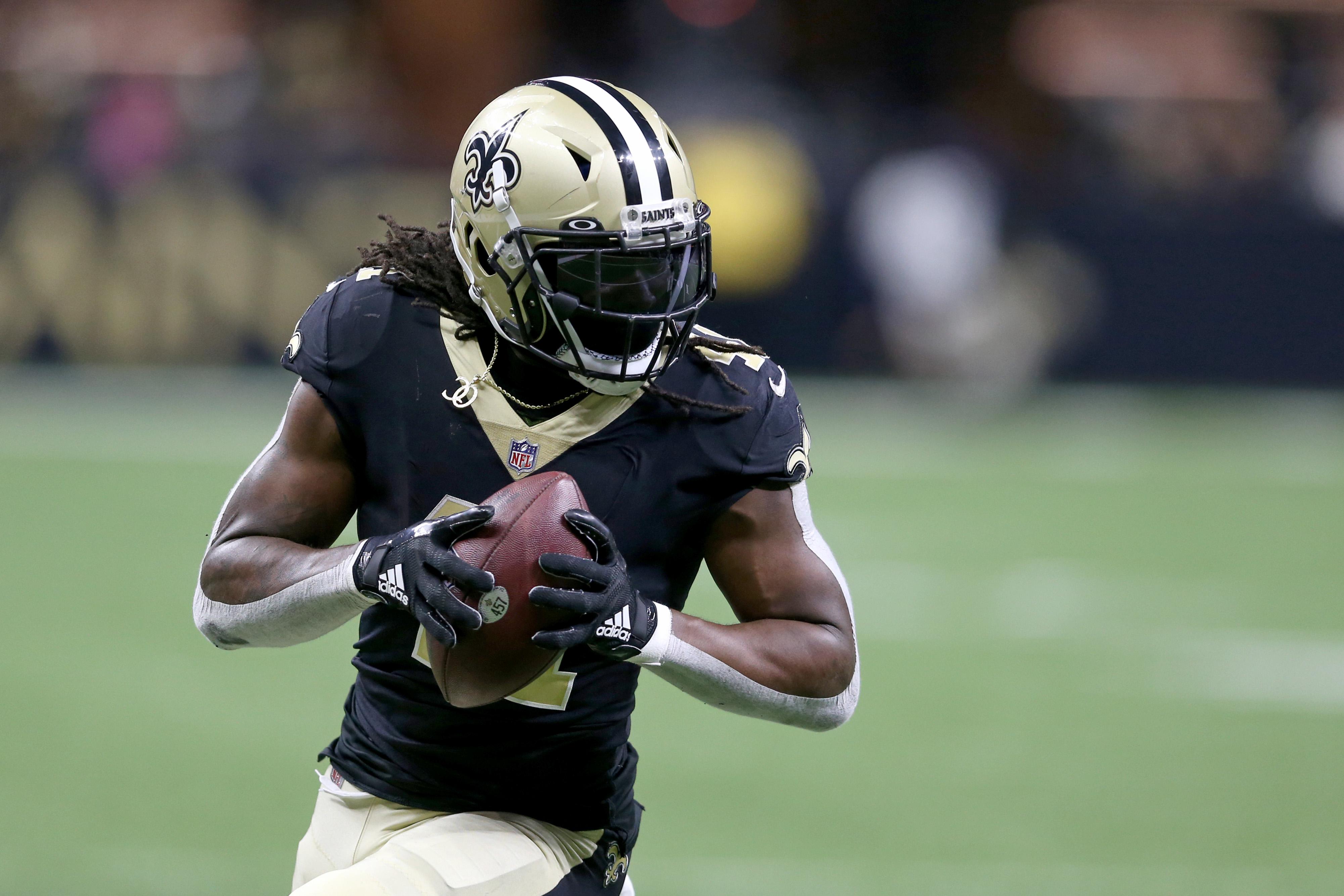 Updated:
Alvin Kamara - SIC Health Score 92
New Orleans Saints running back Alvin Kamara enters 2022 with an SIC health score of a 92*. The reason for the asterisk is not because of injuries he suffered last season, but because of potential legal trouble.
Right after the Pro Bowl, Kamara was arrested and charged with battery "resulting in substantial bodily harm," according to the Las Vegas Metropolitan Police Department. Though it's unclear how this was ultimately be resolved, there is a good chance we know Kamara's status before the season kicks off.

Alvin Kamara Injury History
As for the injuries, no issue he suffered last season gives the ProFootballDocs any worry about his health going into 2022. Kamara dealt with a mild left MCL sprain in 2021 that kept him out of a handful of games but this is not an issue that will linger going forward.
Kamara has yet to appear to OTAs this offseason, as he was among several veterans to skip voluntary workouts. In 2021, he rushed the most times he ever has in a season, but averaged the fewest yards per carry in his career. The University of Tennessee alum averaged 3.7 yards per carry last season, and before last season's letdown, averaged 5 yards per carry.
Although we do not expect the MCL from last year to affect Kamara, it is worth noting that he has now suffered multiple left knee and ankle injuries. In Oct. 2016, he sprained his LCL and suffered additional meniscus damage to his left knee. The injury caused him to miss just two games.
In Oct. 2019, he tore his MCL and missed two games. Although originally reported as a high ankle sprain, the star RB admitted the issue was much more severe.
Fantasy Implications
The soon-to-be 27 year old will likely be the face of a completely new offense this season. The Saints will no longer have head coach Sean Payton pulling the strings, as he is sitting this year out. The team's new head coach is a Dennis Allen, the former defensive coordinator.
The Saints completely revamped their wide receivers room, bringing in veteran Jarvis Landry and drafting smooth route runner Chris Olave out of Ohio State. The team also expects WR Michael Thomas back after missing the entire 2021 season with a lingering ankle injury. QB Jamies Winston is also back in the fold, and will be ready to lead the offense after missing most of last year with a torn ACL.
While Kamara may have already reached the apex of his prime, we do expect a very productive year for the Pro Bowl running back in 2022, and if it wasn't for pending legal problems, he'd be a top fantasy pick as he has been in years prior.