NL Cy Young Odds Clearly Favor Sandy Alcantara Into Late August On FanDuel Sportsbook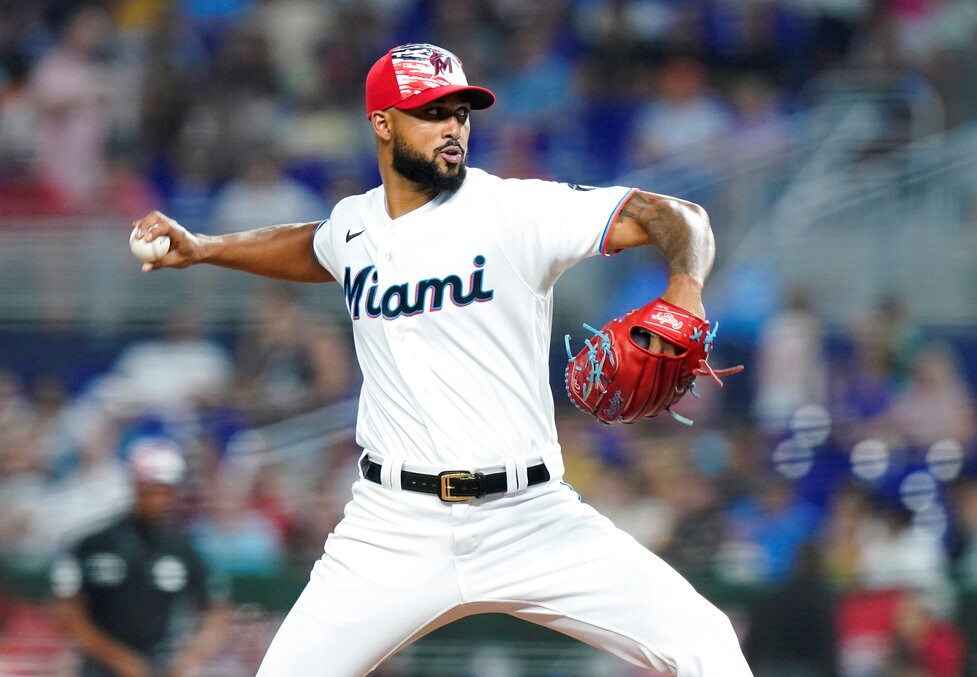 Updated:
Miami Marlins pitcher Sandy Alcantara (-650) has extended his lead over the past month and is the overwhelming favorite to win the National League Cy Young award. The Marlins ace currently has -650 odds to win the NL Cy Young on FanDuel Sportsbook, and Corbin Burnes (+1000) is the next-closest contender.
The Marlins are out of the playoff chase, but Alcantara continues to shine. He leads the Majors with a 1.92 ERA and tops the recent MLB Cy Young poll with 36 of 39 first place votes. However, Burnes leads the NL in strikeouts (187) with 11.3 per 9 innings compared to Alcanara's 7.9/9. Burnes also leads the NL in WHIP (0.93) and hits per nine (5.9) while sporting a solid 2.48 ERA for the playoff-chasing Milwaukee Brewers.
The MLB voters and sportsbooks are not giving much love to Los Angeles Dodgers pitcher Tony Gonsolin (+3000) at this stage of the season. That despite Gonsolin sporting a 15-1 record with a 2.12 ERA and league-best 0.86 WHIP for the Majors top team with the Dodgers 81-36 this season.
Here's a look at the NL CY Young odds into late August on FanDuel Sportsbook.
2022 NL Cy Young Odds
1.

Sandy Alcantara (MIA): -650
2.

Corbin Burnes (MIL): +1000
3.

Tony Gonsolin (LAD): +3000
4.

Max Scherzer (NYM): +3000
5.

Edwin Diaz (NYM) : +4000
6.

Max Fried (ATL): +5000
7.

Carlos Rodon (SF): +5000
8.

Zack Wheeler (PHI): +8500
9.

Julio Urias (LAD): +8500)
10.

Aaron Nola (PHI): +12000