NFL MVP Odds After Preseason on FanDuel Sportsbook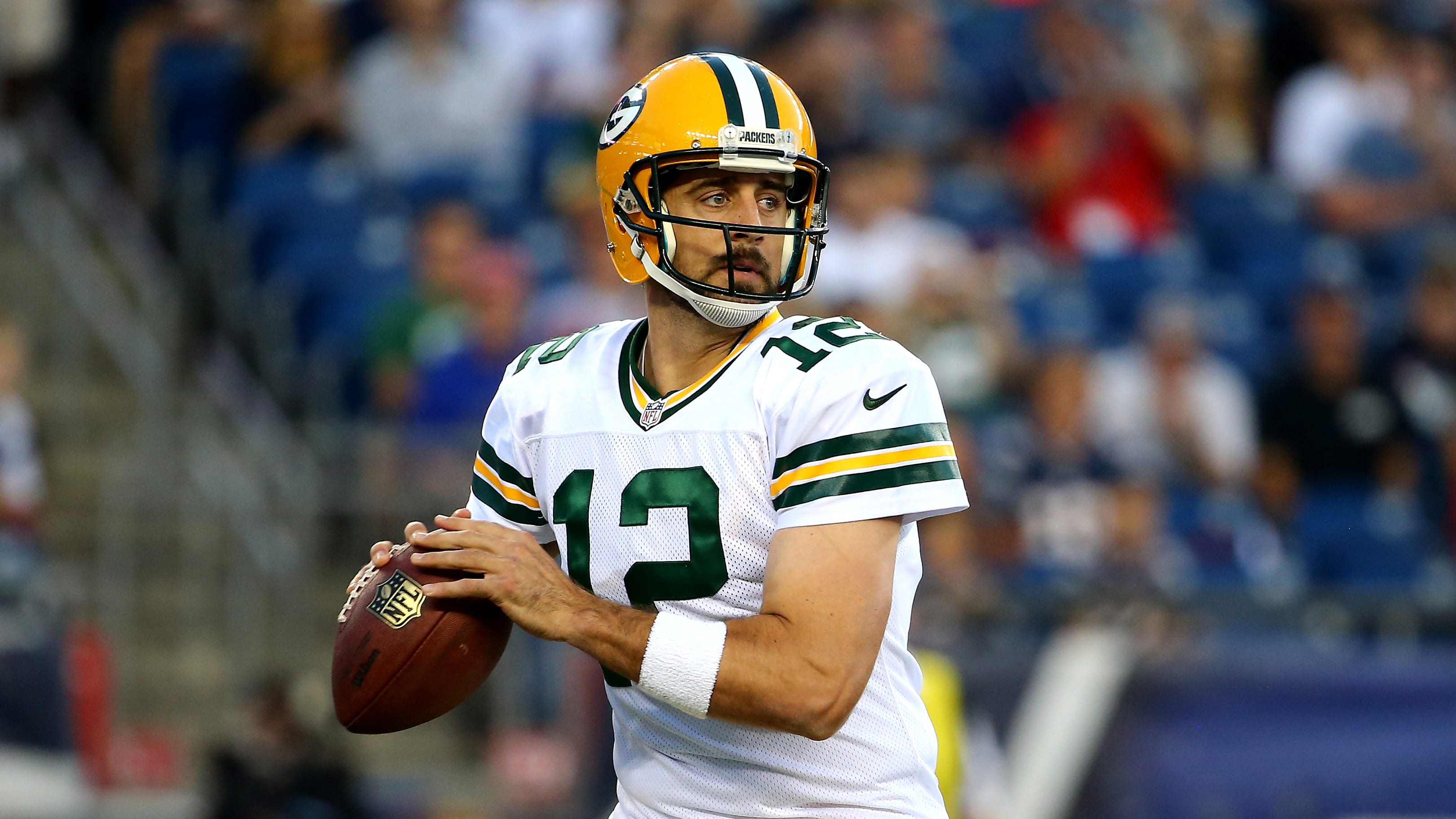 Updated:
The 2021 preseason is officially over, and the stars of the NFL and MVP favorites are ready to lead their teams through a 17-game regular season for the first time in league history. NFL MVP odds at FanDuel Sportsbook are taking shape with the 2021 campaign approaching.
Last year, Aaron Rodgers rallied later in the season to win his third Most Valuable Player award. Rodgers is one of the top contenders again in 2021, but he trails current favorite and former MVP Patrick Mahomes (+500) to begin the year.
The MVP list is stacked with former first-round quarterbacks from Mahomes and Rodgers to the likes of Josh Allen, Lamar Jackson and Matthew Stafford. There's also some MVP dark horses who could emerge in the Most Valuable Player race.
Here's a look at the leading favorites in the MVP odds, courtesy of FanDuel Sportsbook.
2021 NFL MVP Odds
1.

Patrick Mahomes (+500)
2.

Aaron Rodgers (+1000)
3.

Tom Brady (+1200)
4.

Josh Allen (+1300)
5.

Dak Prescott (+1700)
6.

Lamar Jackson (+1700)
7.

Matthew Stafford (+1700)
8.

Russell Wilson (+2000)
9.

Justin Herbert (+2000)
10.

Kyler Murray (+2300)
11.

Baker Mayfield (+2600)
12.

Ryan Tannehill (+3200)
13.

Matt Ryan (+4000)
14.

Carson Wentz (+4000)
15.

Kirk Cousins (+4500)
16.

Deshaun Watson (+5000)
17.

Christian McCaffrey (+5000)
18.

Derrick Henry (+5000)
19.

Jameis Winston (+5000)
20.

Tua Tagovailoa (+6000)

Sign up for FanDuel Sportsbook today and get your first bet risk free for up to $1,000!