New Games Spotlight: Lightning Shenlong Slot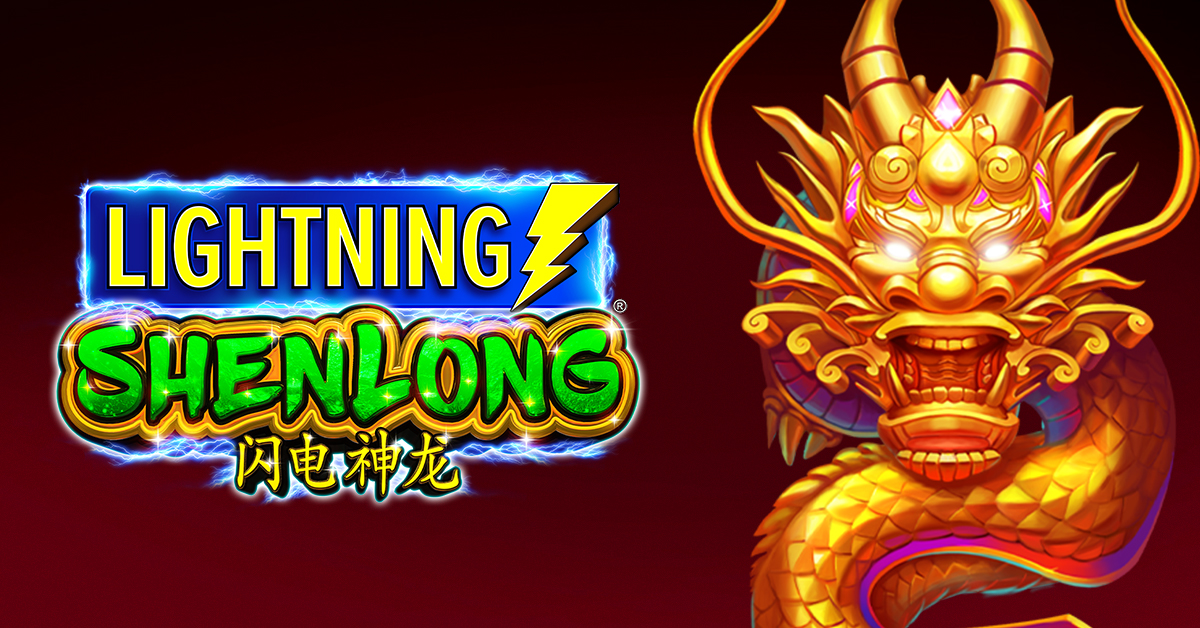 Updated:
Lightning Shenlong is an online casino slot game created by Lightning Box Games. This relatively new slot machine is available in about 33 countries. Lightning Shenlong is a real money slot machine that uses two scatters, which makes it quite different, as the scatter plays a major role in triggering some of the game's bonus points.
Lightning Shenlong is a 5-reel slot game and has 243 paylines. The real money slot machine is high volatility. With a 96.13% RTP, which is above the common RTP seen in several slot games, there's something different about the slot game.
Lightning Shenlong slot also offers a grand prize of 6250x for an extremely lucky winner.
How To Play Lightning Shenlong
Playing Lightning Shenlong doesn't require any special skills. Like in every other slot game, all you need is luck on your side, as this is purely a game of chance. The steps listed below are guidelines for how this is done.
Three lines under the grid launch the game. Each of the lines explains the rules and guides you through them. To begin, you tap on one of the lines and read through the instructions.
Make use of the pile of coins to open and control bets. From the stake button, choose your preferred bet size. Before closing the menu, you can adjust the game's audio from the cog button. You can adjust the background music and reel effects to your tastes.
There are two spin icons, the smaller one of which lets you access the autoplay feature. This feature isn't compulsory in the gameplay; however, you can preset some spins and then let them play out automatically.
Lightning Shenlong Slot: Visuals and Sounds
Lightning Shenlong has an ancient Chinese theme with colorful fireworks up in the sky and streamers on the floor. The designs, which project a New Year celebration, also display Chinese dragons in a parade.
The game's design is a full palette of jades, reds, and golds.
Special Features of Lightning Shenlong Slot Game
The main features of Lightning Shenlong are free spins, lightning respins, and a jackpot. Let's take a close look at these features and how they work in the game.
Free Respins
One feature of Lightning Shenlong that slots fans will no doubt love is the free respins feature. These spins create a chance for players to get a colossal symbol, which gives you room to trigger a lightning respin.
Lightning Respins
A distinctive feature of Lightning Shenlong is the Lightning respins feature that appears on the reel. Some symbols are labeled with lighting images on the slot grid. If enough of them are gotten, a lighting respin will be triggered.
Lightning bolts that newly appear on the reels restart the counter.
Jackpot
The Lightning Shenlong features a jackpot. Hitting the lightning bolt symbols comes with the jackpot. Be it mini, minor, major, or grand; the player gets to take out the matching jackpot prizes.
A player has the chance to win multiple jackpots at once. This tends to happen when a colossal jackpot symbol lands and divulges into smaller symbols.
Minimum And Maximum Bet Per Spin
The betting option starts from a minimum of 0.40 coins and rises to a maximum of 50.00 per spin. The top base game win is 2000x for 5 golden bulls. Lightning Shenlong is a real money casino game so that you can make up to 5,000x your stake in a single spin.
How Do Lightning Shenlong Symbols Work?
Among the displayed symbols are dragons, white tigers, golden oxen, and horses. The top three valuable symbols are bulls, white tigers, and horses.
You win a spin when you match three or more animals (symbols) across the reels.
Hitting 6 or more Lightning Bolt symbols ignites a Lightning Respin.
A player is offered 3 spins, and if an additional Lightning Bolt lands within the active reel, the bolts are collected, and 3 more respins are offered.
Getting 3, 4, or 5 places of symbols will award eight, 15, or 30 free spins.
6-13 lighting bolt symbols ignite monetary values.
Is The Lightning Shenlong Slot Game Worth The Hype?
Yes, it is. Lightning Shenlong's most prominent feature is the bonus factor, which increases players' chances of winning. The immensely satisfying animations, in addition to the high RTP of 96.13%, make it more appealing. Visit FanDuel casino to play this real money casino game and have a chance to win up to 6250 times your wager.
Disclaimer: Some FanDuel casino games may not yet be available in your state or on your preferred app. Please check your iOS/Android app and visit casino.fanduel.com or fanduel.com/casino for announcements about the latest casino games available.