New Casino Games Spotlight: Raging Storms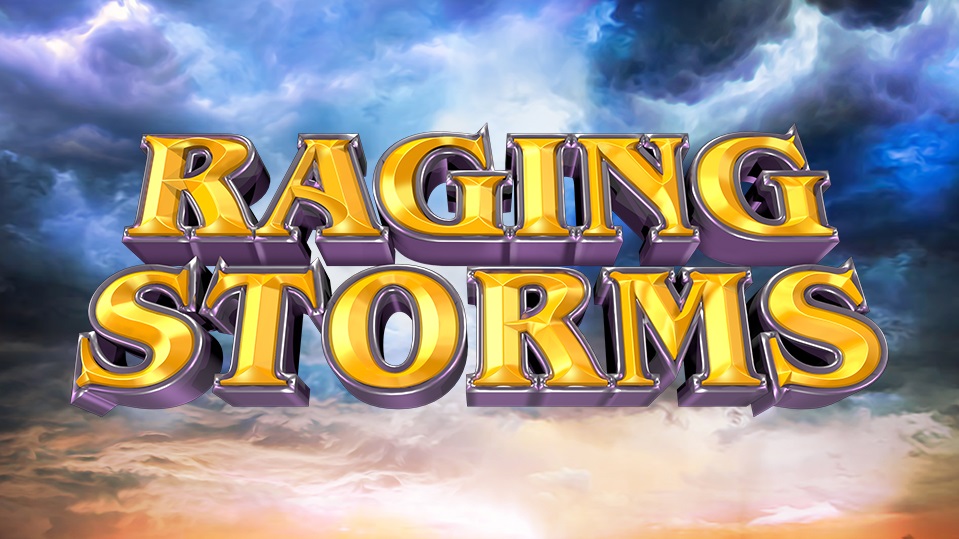 Updated:
Raging Storms from IGT is a 25-payline online slot that combines mythological and heroic figures. The online slot is action-packed with a wide range of earning opportunities. This includes free spins, enormous symbols, and multiplier wilds to aid in landing incredible prizes.
Players get to experience the fury of storm gods with elemental powers of lightning, ice, rain, and wind. The game has 5 reels with 25 paylines, suitable for players who play online slots for real money.
How to Play Raging Storms
The objective of Raging Storms is to match symbols on the 25 paylines to achieve line wins. A Line win is awarded when three or more matching symbols appear in a chain beginning from reel one. The God Symbols (Lightning God, Rain God, Ice God, and Wind God) pay the highest. Wins can be gotten from multiple paylines and the payout details can be accessed by clicking PAYTABLE.
To adjust the wager on each payline, use the +/- LINE BET buttons. When you are set, click on the round arrow at the bottom right corner to confirm and spin the reels. You can place bets ranging from 25 to 500 coins per spin. An autoplay feature is available for up to 50 spins.
Raging Storms Slot Visuals and Sounds
Raging Storms's background is a sky full of multi-colored clouds that keep changing colors. The colors change from purple to blue to grey and finally to a light shade of peach at the bottom. The reels are wrapped in a blank frame wall with no lines separating them, giving them a nice appearance. The symbols on the reels include hearts, diamonds, spades and clubs, and the four gods of the storm.
The soundtrack is an epic and dramatic one, which compliments the severity of the storm's great gods. It is a cheeky soundtrack with deep notes and a distant thunder rumbling at intervals during the game. Other minor sounds come up when you spin the reels or land combos, adding a layer to the overall soundtrack.
Special Features of Raging Storms
Combining Wilds
The Combining Wilds feature is activated when Storm Wilds appear on reels 1 or 5. The wild symbol will move across the reels when this is activated. If two of these wilds collide, they will combine and grow to become a 2x2, 2x3, 3x2 or 3x3 symbol. A random multiplier may also be used.
Free Spins Bonus
The free spins bonus is triggered by three or more scatters. After activating the bonus, you will select one of the gods to determine which symbol appears in piles. You can win from 7 to 25 free spins while playing Raging Storms. The winning prize increases if you manage to land a combo with the wolf or activate the Prize Disk Bonus again.
The Lightning God gives 7,9, or 12 free spins. The Wind God awards 9, 12, or 15 spins. The Ice God grants 12, 16 or 20 free spins while the Rain God awards 15, 20 and 25 spins. Every free spin comes with a set of random multipliers.
Is Raging Storms a profitable online casino game?
Raging Storms online slot has an RTP of 96.47 percent which is above the industry standard. Depending on your wager, you can get up to 250,000 credits. While having fun with ancient mythologies, playing Raging Storms can also give you good cash. If you want to play slots for real money, Raging Storms is a good option.
Please note: Some FanDuel casino games may not yet be available in your state, or on your preferred app. Please check your iOS/Android app and visit casino.fanduel.com or fanduel.com/casino for announcements about the latest casino games available.