New Casino Games Spotlight - Gypsy 3: Triple Tarot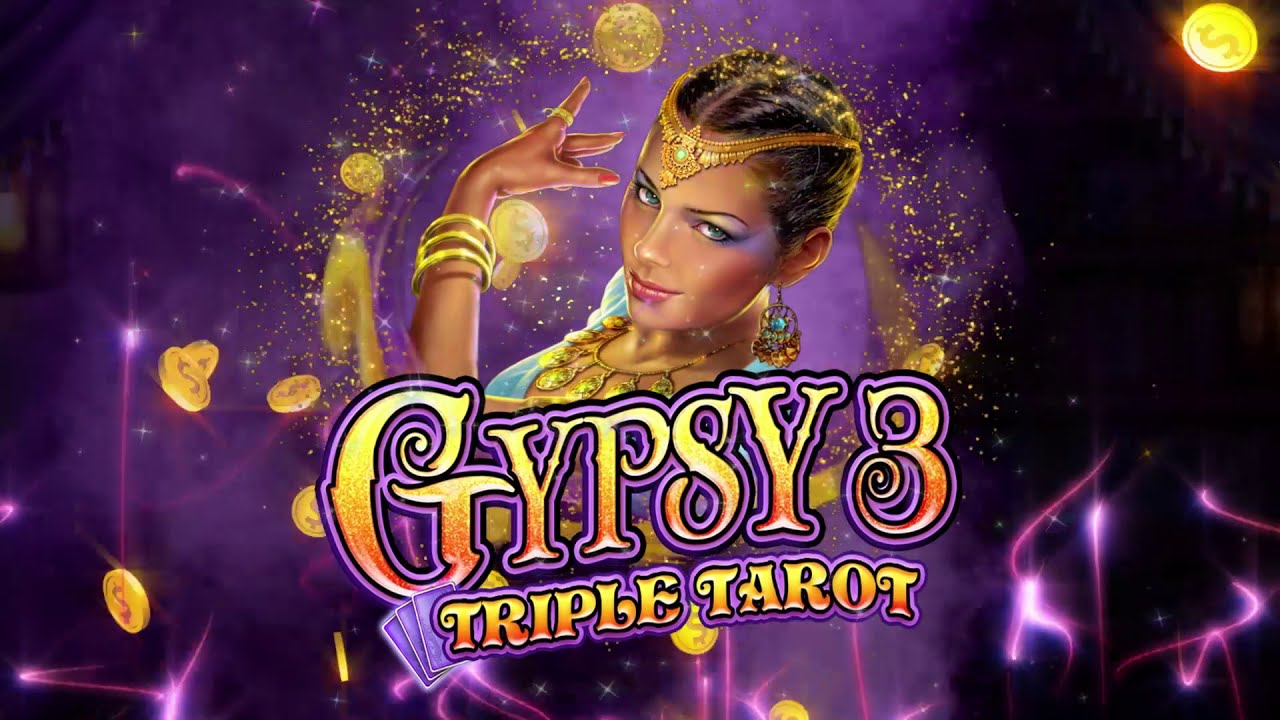 Updated:
Gypsy 3: Triple Tarot slot is a creation of High 5 Games. If you're a fan of magical slots, you'll be intrigued by this game. Gypsy 3: Triple Tarot is set in a 5x3 reel layout. The game is packed with a lot of rewarding symbols and features. This high quality video slot has a very attractive design, and you'll enjoy every minute playing this slot. If you've played High 5 games, you know they don't hold back on quality.
Gypsy 3: Triple Tarot has an RTP of 96%, so you can expect it to give some decent winnings. The game's design is inspired by the tarot cards of the 15th century. We'll be looking closely at this slot machine's features.
How to Play Gypsy 3: Triple Tarot Slot
As we mentioned earlier, Gypsy 3: Triple Tarot is set on a 5x3 grid, and the game comes with 243 paylines. Playing this game is easy; all you need to do is match three or more of the same symbols on a payline. When you land a win, your stake is multiplied in the game. Before you begin gameplay, you need to set your wager. You can bet between 10¢ to $200. Gypsy 3: Triple Tarot has a maximum payout of 4249x times your stake.
You can play this slot machine on your mobile device or PC. This High 5 game is fully optimized with the latest HTML5 technology. It will fit conveniently on your mobile phone screen and you'll get a wonderful gaming experience.
Gypsy 3: Triple Tarot Slot Visuals and Sounds
Another thing we noticed during our review of this slot is the graphics and sound effects. As its name suggests, this High 5 game revolves around a magical and mythical theme. When you launch Gypsy 3: Triple Tarot, you will be taken to a beautiful fortune-teller adorned in glittering gold jewelry. You'll also see the bright moonlight at its fullest, that gives that eerie feel.
On the right, there's the fortune teller's wagon with two horses pulling it. The wagon and horses are on the mountainside, and there's a lavender field on the ground by the mountain. The game's reels are decorated with a gold border, and the reels are purple. The sound playing in the background is quite relaxing and complements the game's theme. Other sound effects make Gypsy 3: Triple Tarot more captivating, the sound of nature. You'll hear the sounds of birds, insects, and the horses pulling the wagon on the dusty road.
Special Features of Gypsy 3: Triple Tarot
One of the things you'll notice when playing Gypsy 3: Triple Tarot slot are the symbols. This game has both low and high paying symbols. High 5 Games featured the regular royal card symbols which make up the low paying symbols in the game. The high paying ones include the fortune teller, the wagon, and the violin. The fortune teller pays the highest, and she comes in three variants (single, double and triple). Apart from the paying symbols in this High 5 game, other unique features in the game include:
Free spins
There's a special free spins round in Gypsy 3: Triple Tarot. You can trigger this feature by matching three of the bonus symbols. When you do this, you'll immediately be awarded 15 free spins. If you're lucky to get more than three bonus matches, you can unlock an extra 5 free spins. If you keep matching the bonus symbols, you keep getting more free spins until you reach the maximum of 250 free spins.
Transformation Feature
You can trigger the transformation symbol with the fortune teller symbol. In this case, when you match the double and triple fortune teller, it gives a winning combo. These symbols can transform into other symbols to get more winning combos. The transformation feature is usually randomly triggered.
Is Gypsy 3: Triple Tarot a good online slot game?
If there's one slot we can recommend, it is Gypsy 3: Triple Tarot. Right from the moment you launch the game, you'll be impressed by its design. Even though this High 5 Game does not have a jackpot, you can still get up to 4249x your stake.
We like that it has a decent RTP. High 5 Games also did impressive work on the game's design and aesthetics. If you're into mythical slots, we suggest you head over to FanDuel to play this game. You'll also find other incredible slot machines from High 5 Games at our casino.
Please note: Some FanDuel casino games may not yet be available in your state, or on your preferred app. Please check your iOS/Android app and visit casino.fanduel.com or fanduel.com/casino for announcements about the latest casino games available.