New Casino Games Spotlight: Aloha Christmas Slot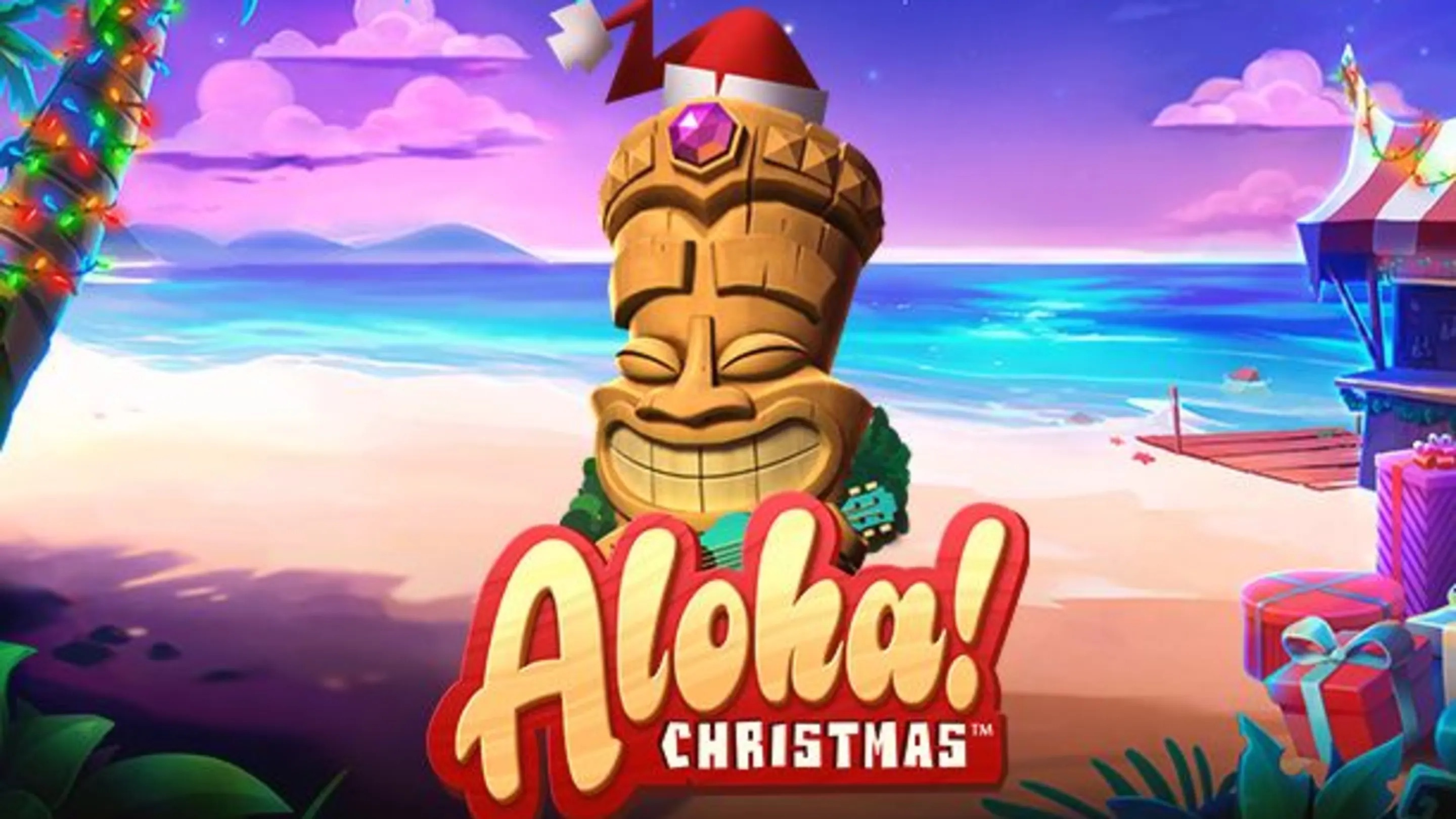 Updated:
The festive season is here again, and there's no better time to play the Aloha Christmas slot machine than now. You should check out this NetEnt real money slot machine on FanDuel Casino. Aloha Christmas, like its name suggests, carries a Christmas theme, and you'll love its design. Even better, it's from NetEnt -- one of the leading game providers in the industry.
Many players have lots of positive things to say about Aloha Christmas, and it will always be in demand online. Aloha Christmas is a six-reel slot game that comes with unique features like its cluster pays. In this review, we will look at everything this game offers and why you should play it.
How to Play Aloha Christmas Slot
This 6x6 slot game offers unique gameplay for slot lovers. You can play Aloha Christmas conveniently on your PC, laptop or mobile device. To begin, all you need to do is set your bankroll. You can wager as low as 10¢ or up to $200 in this amazing NetEnt game. When you set your wager, you then proceed to spin the reels. Aloha Christmas has an autoplay feature that you can set between 1-1,000 spins. This way, you don't need to keep spinning the reels manually.
If you're lucky to land three or more matching symbols, you win. The more symbols you match, the higher your payouts. Aloha Christmas has an RTP of 96%, which is the average you'll find for most slot machines. The game can pay you up to 1,750 times your stake, and you can even get multipliers that pay up to 7x. In addition, Aloha is a medium-variance game, so you can get decent payouts from time to time.
Aloha Christmas Slot Visuals and Sounds
The Aloha slot machine comes in an incredible design like most NetEnt games. You'll love the Hawaiian-style Christmas-themed slot machine, which is quite unique. The visuals are impressive, and so is the background music that complements the game. You'll constantly hear the jingle bells reminding you that it's Christmas.
The game is set on a backdrop of a beautiful turquoise sea, with golden sand and beach shacks. You'll see the statue of Tiki wearing a Santa hat and holding a red bow. The reels also get filled with beautiful symbols like the pearl shell, pineapple, coconut and flowers. Even when playing Aloha Christmas on your mobile device, you won't miss out on the high-quality graphics.
Special Features of Aloha Christmas Slot
Aloha Christmas may come in a simple design, but it packs lots of symbols. The game offers lots of bonuses and high paying features we will mention in our review.
Mystery Symbols feature
The mystery symbol is easy to tell; it is the question mark you'll find on the reels. When you match these symbols together anywhere on the reels, you will trigger this feature. You can even activate it during the free spins round. When you get the mystery symbol, what it does is after the spin, it will transform into the same symbol to give you a winning combo. One mystery symbol can transform into a multiplier wild to give you either 2x, 3x, 4x, 5x or a maximum of 7x multiplier.
Sticky Win Re-Spins feature
You can activate the respins feature when you are playing Aloha Christmas. This feature usually comes after you just won a cluster pay. As a result, any winning combo you make and other matching symbols on the reels will turn sticky. Then the re-spin will come next. If you're lucky to get a matching combo, you can continue winning the cluster pay. The respins will continue until you no longer have a match. For each win you get, you also get a multiplier to go with it. If your cluster is up to 35 or even 36 symbols, you'll get up to a 7x multiplier.
Free Spins features
Aloha Christmas also offers players free spins during the game. If you're lucky to land the free spins symbols, you'll get it. If you match 4, 5 or 6 free spins scatter, you will also get 10x, 25x or 50x your stake. There are two different free spins in the Aloha Christmas slot machine. The first one you get when you land the Tiki Bar Free spins symbol, and the other is for getting the Tiki Bar Max free spins symbol.
If you land the Tiki Bar free spins, you'll get 10 free spins, while the other will give you 6 free spins. In addition, if you are lucky to find three starfish symbols, you'll get additional 2 free spins. You can collect up to 12 free spins if you get 8 starfish symbols.
Is Aloha Christmas a good online slot game?
Aloha Christmas slot is a fantastic real money slot machine from NetEnt. When it comes to its design, you'll love it and also the gameplay. It is very simple to play, so newbies won't have any troubles with Aloha Christmas. However, the best part about playing this NetEnt slot is the unique features.
If you're lucky to come across the many features it offers, you can always increase your winnings. This is especially true with its free spins feature, which comes with bigger multiplier wins.
Please note: Some FanDuel casino games may not yet be available in your state, or on your preferred app. Please check your iOS/Android app and visit casino.fanduel.com or fanduel.com/casino for announcements about the latest casino games available.