3 Most Likely Yuli Gurriel Free Agent Destinations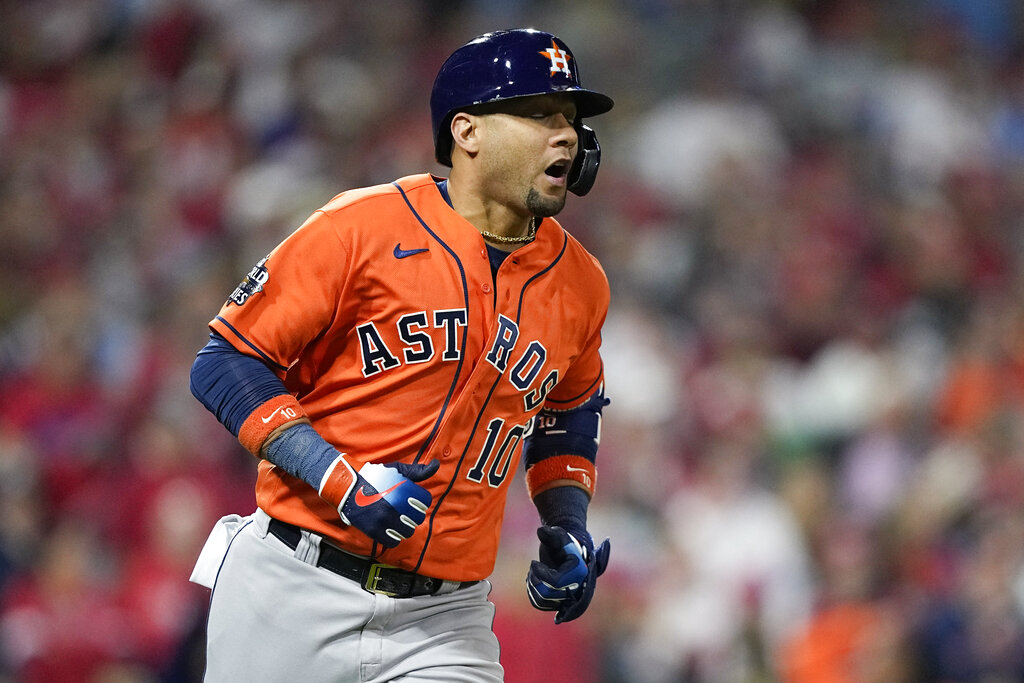 Updated:
With the Houston Astros signing first baseman/designated hitter Jose Abreu to a three-year deal, they now appear less likely to re-sign free-agent first baseman Yuli Gurriel. While the team has expressed interest in bringing him back in a utility role, the former Gold Glove winner and batting champion may still seek a more full-time role elsewhere despite his age (38) and poor performance (.647 OPS) in 2022.
Where will the two-time World Series champ end up? Here's a look at three of the most likely landing spots for Gurriel.
Yuli Gurriel Free Agency
3.

San Diego Padres

The Padres need a first baseman after trading Eric Hosmer last summer and with Josh Bell reaching free agency. General manager AJ Preller loves to make a splash, and adding a well-known player such as Gurriel would certainly qualify. San Diego is also serious about winning a World Series after reaching the NLCS last year, and poaching one of Houston's postseason heroes could provide a nice boost to the lineup, especially come October.
2.

Chicago White Sox

Naturally, the team that just lost Abreu could look to replace him with Gurriel. The seven-year veteran is only one season removed from batting a robust .319/.383/.462 with 15 home runs and 81 RBIs, plus he still managed to club 40 doubles even in a down year last season. His right-handed bat would be a solid replacement for Abreu and he'd also bring championship experience to a young team in need of leadership.
1.

Houston Astros

At this stage in his career, Gurriel seems most likely to return to Houston. The 38-year-old is unlikely to have a robust market for his services and just won a second World Series with the Astros. The team is built to win again in 2023 and wants Gurriel back, so Houston looks like the best fit for both sides. Gurriel can stay where he's comfortable and has the best chance of winning, while the Astros get to keep a proven performer and clubhouse leader.