MLB Win Totals by Team for 2023 MLB Season on FanDuel Sportsbook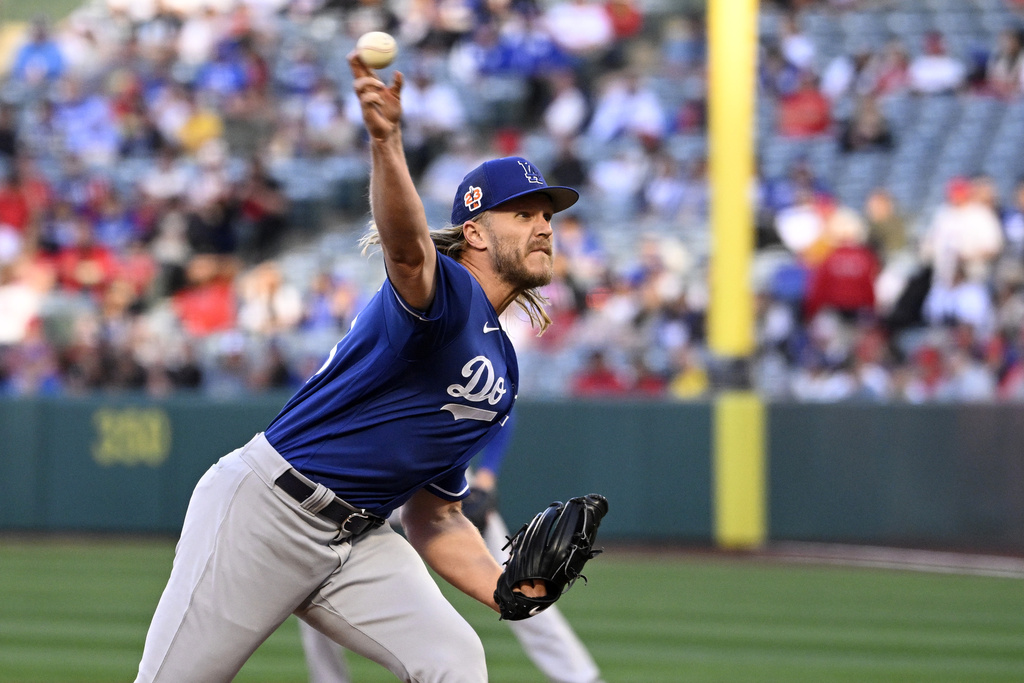 Updated:
After a busy winter that included record-setting signings and major rule changes, the 2023 MLB season is about to begin.
With Spring Training winding down and roster cuts being made, we have a pretty clear picture of how teams will look this year and where their strengths and weaknesses lie. That means it's possible to make an educated guess of how many games each team will win this season.
That said, here's a look at each team's projected win total for 2023, according to the MLB odds from FanDuel Sportsbook.
MLB Win Totals 2023
1.

Los Angeles Dodgers 2023 Win Total: 96.5
2.

Houston Astros 2023 Win Total: 95.5
3.

Atlanta Braves 2023 Win Total: 95.5
4.

San Diego Padres 2023 Win Total: 93.5
5.

New York Mets 2023 Win Total: 93.5
6.

New York Yankees 2023 Win Total: 93.5
7.

Toronto Blue Jays 2023 Win Total: 91.5
8.

Tampa Bay Rays 2023 Win Total: 89.5
9.

St. Louis Cardinals 2023 Win Total: 88.5
10.

Philadelphia Phillies 2023 Win Total: 88.5
11.

Seattle Mariners 2023 Win Total: 86.5
12.

Milwaukee Brewers 2023 Win Total: 86.5
13.

Cleveland Guardians 2023 Win Total: 86.5
14.

Minnesota Twins 2023 Win Total: 84.5
15.

Chicago White Sox 2023 Win Total: 83.5
16.

Los Angeles Angels 2023 Win Total: 82.5
17.

Texas Rangers 2023 Win Total: 81.5
18.

San Francisco Giants 2023 Win Total: 81.5
19.

Boston Red Sox 2023 Win Total: 78.5
20.

Chicago Cubs 2023 Win Total: 76.5
21.

Baltimore Orioles 2023 Win Total: 76.5
22.

Miami Marlins 2023 Win Total: 75.5
23.

Arizona Diamondbacks 2023 Win Total: 75.5
24.

Detroit Tigers 2023 Win Total: 69.5
25.

Kansas City Royals 2023 Win Total: 68.5
26.

Pittsburgh Pirates 2023 Win Total: 67.5
27.

Cincinnati Reds 2023 Win Total: 65.5
28.

Colorado Rockies 2023 Win Total: 64.5
29.

Oakland A's 2023 Win Total: 59.5
30.

Washington Nationals 2023 Win Total: 58.5
MLB Win Totals by Division
AL East
New York Yankees: 93.5
Toronto Blue Jays: 91.5
Tampa Bay Rays: 89.5
Boston Red Sox: 78.5
Baltimore Orioles: 76.5
AL Central
Cleveland Guardians: 86.5
Minnesota Twins: 84.5
Chicago White Sox: 83.5
Detroit Tigers: 69.5
Kansas City Royals: 68.5
AL West
Houston Astros: 95.5
Seattle Mariners: 86.5
Los Angeles Angels: 82.5
Texas Rangers: 81.5
Oakland Athletics: 59.5
NL East
Atlanta Braves: 95.5
New York Mets: 93.5
Philadelphia Phillies: 88.5
Miami Marlins: 75.5
Washington Nationals: 58.5
NL Central
St. Louis Cardinals: 88.5
Milwaukee Brewers: 86.5
Chicago Cubs: 76.5
Pittsburgh Pirates: 67.5
Cincinnati Reds: 65.5
NL West
Los Angeles Dodgers: 96.5
San Diego Padres: 93.5
San Francisco Giants: 81.5
Arizona Diamondbacks: 75.5
Colorado Rockies: 64.5
MLB Win Totals by League
American League (AL)
Houston Astros: 95.5
New York Yankees: 93.5
Toronto Blue Jays: 91.5
Tampa Bay Rays: 89.5
Seattle Mariners: 86.5
Cleveland Guardians: 86.5
Minnesota Twins: 84.5
Chicago White Sox: 83.5
Los Angeles Angels: 82.5
Texas Rangers: 81.5
Boston Red Sox: 78.5
Baltimore Orioles: 76.5
Detroit Tigers: 69.5
Kansas City Royals: 68.5
Oakland A's: 59.5
National League (NL)
Los Angeles Dodgers: 96.5
Atlanta Braves: 95.5
New York Mets: 93.5
San Diego Padres: 93.5
St. Louis Cardinals: 88.5
Philadelphia Phillies: 88.5
Milwaukee Brewers: 86.5
San Francisco Giants: 81.5
Chicago Cubs: 76.5
Miami Marlins: 75.5
Arizona Diamondbacks: 75.5
Pittsburgh Pirates: 67.5
Cincinnati Reds: 65.5
Colorado Rockies: 64.5
Washington Nationals: 58.5