Mike Tomlin Had NSFW Response to Kenny Pickett's SNF Performance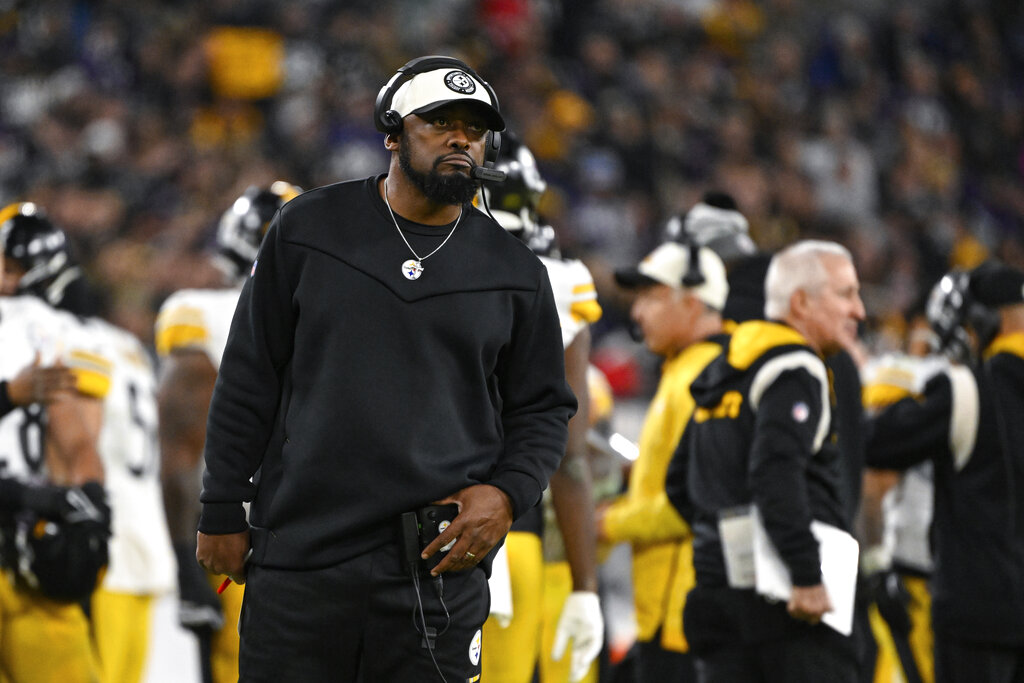 Updated:
The Pittsburgh Steelers entered Week 17 needing a win against the Baltimore Ravens to keep their playoff hopes. Kenny Pickett gave them one, ensuring they'd have something to play for in Week 18.
With the Steelers trailing by 10 points on the road in the third quarter of Sunday Night Football, Pickett brought them all the way back, leading an incredible game-winning drive in the final minutes of the fourth quarter. The rookie QB capped the drive with a perfect throw to Najee Harris in the end zone that had the announcers comparing him to Patrick Mahomes.
Pittsburgh head coach Mike Tomlin didn't go that far, but he did give Pickett a new middle name when he came back to the bench after his TD strike.
Pittsburgh Steelers Sunday Night Football
The Steelers held on to win, 16-13, improving their record to 8-8. Pittsburgh is now 6-5 in Pickett's starts this year since he took over for Mitch Trubisky, including 5-2 in his last seven.
While the 24-year-old didn't have a great statistical game against Baltimore, he made the big plays in crunch time and delivered arguably the best pass of his NFL career thus far with the season on the line. He did enough to win, and at the end of the day that's the only thing that really matters.
Pickett will try to lead the Steelers into the postseason with another divisional win in Week 18, or at the very least help them finish the year with a winning record. Pittsburgh needs considerable help to make the playoffs, as the New England Patriots and Miami Dolphins -- who are 8-8 as well -- both need to lose.
The Steelers also need to take care of business against the Cleveland Browns at home. Pittsburgh is currently favored by 3 points at home against the last-place Browns on FanDuel Sportsbook's NFL odds.
Game odds refresh periodically and are subject to change.