Michigan State March Madness Schedule: Next Game Time, Date, TV Channel 2022 NCAA Basketball Tournament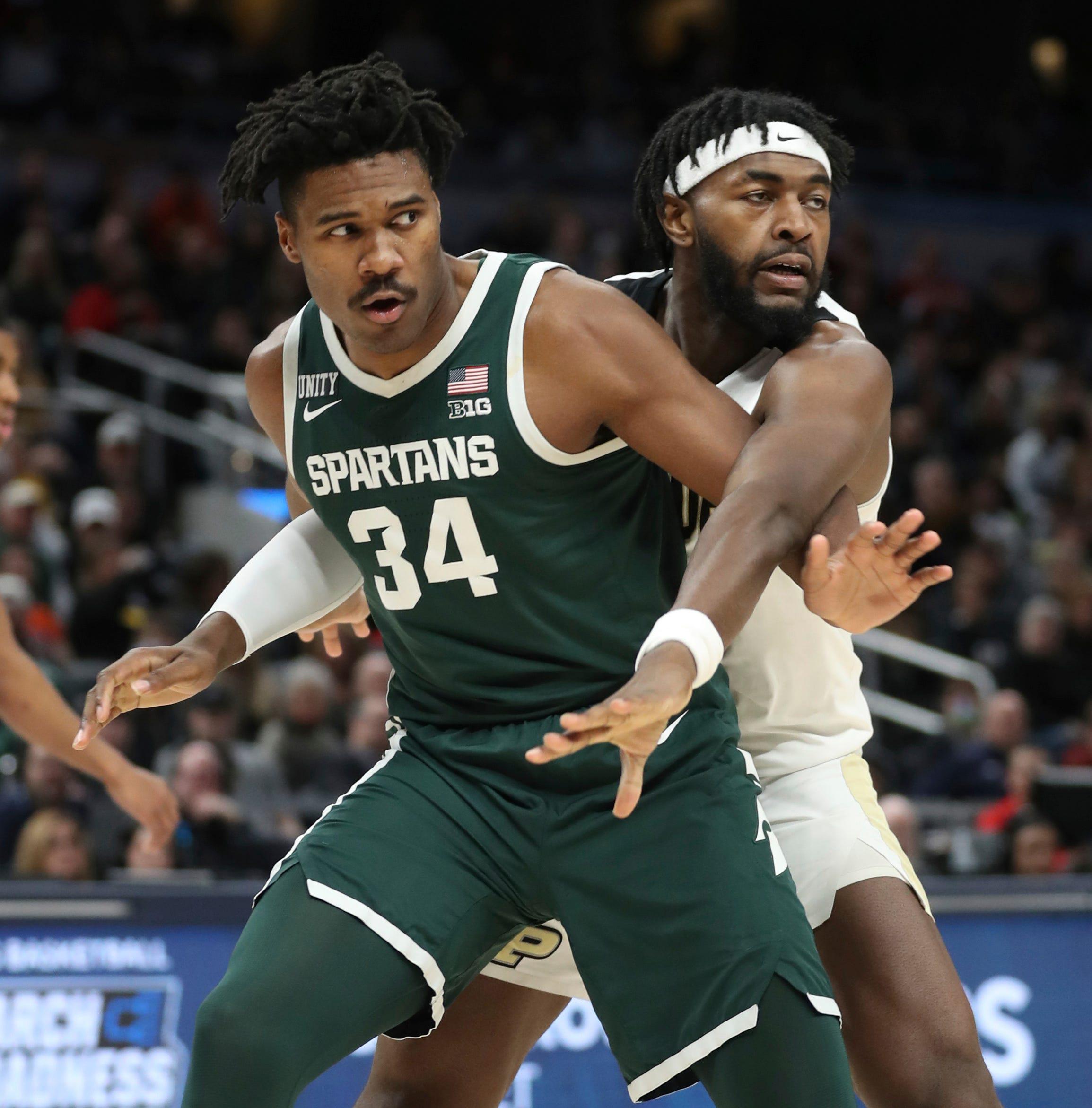 Updated:
The Michigan State Spartans are hoping to gear up for a deep March Madness run after being eliminated in the First Four play-in round of last year's tournament.
Michigan State Round 2 Game
After defeating Davidson in Round 1, Michigan will face off against the No. 2 seed Duke Blue Devils on March 20 at 5:15 p.m. EST.
Michigan State Sweet 16 Matchup
If Michigan State defeats Duke in Round 2, it will go up against either Texas Tech or Notre Dame in the Sweet 16.
Michigan State NCAA Tournament Schedule
- Round 1 - March 18: Michigan State (74) def. Davidson (73)
- Round 2 - March 20 5:15 p.m. EST: No. 2 Duke vs No. 7 Michigan State
What Seed is Michigan State in the NCAA Tournament?
Michigan State enters the NCAA Tournament as a No. 7 seed in the West Region.
What Channel is the Michigan State Game on?
Michigan State will go up against Duke on March 20 at 5:15 p.m. EST and it will air on CBS.
March Madness Odds
Michigan State currently holds +20000 odds to win the 2022 NCAA Tournament on FanDuel Sportsbook.