Mariners Reveal Mitch Haniger Contract Negotiation Plans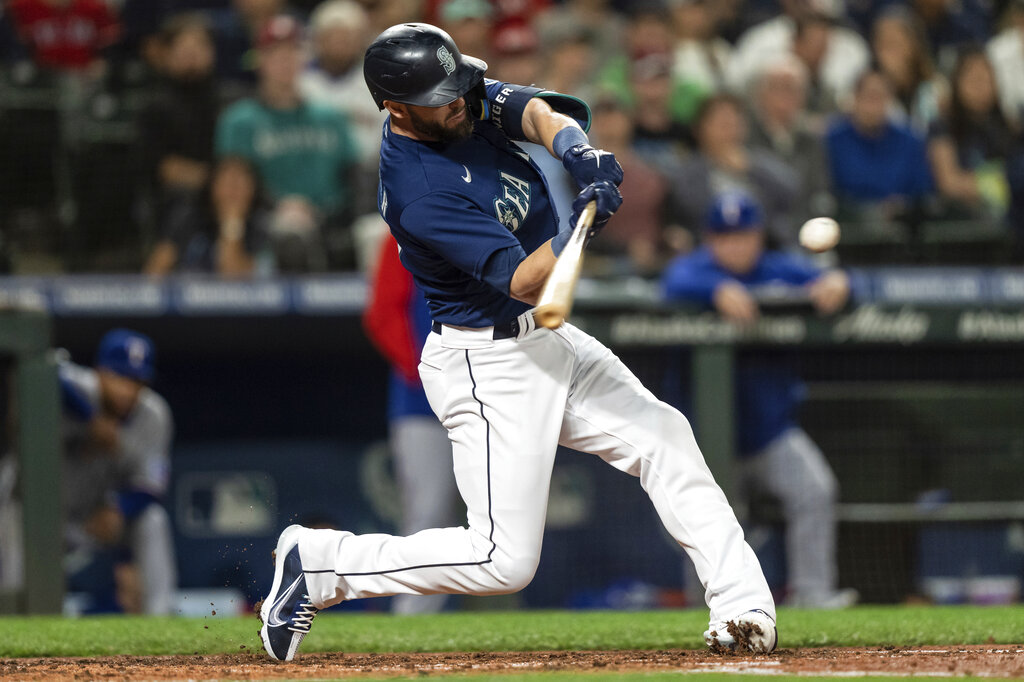 Updated:
Coming off a successful season in which they made the playoffs for the first time since 2001, the Seattle Mariners now must look to sustain that success in 2023 and beyond. They have several important decisions to make this offseason, including what to do with free-agent outfielder Mitch Haniger.
On Wednesday, the team revealed its plan for Haniger going forward.
Mitch Haniger Rumors
Mariners president of baseball operations Jerry Dipoto said that while the team does not plan to offer Haniger a qualifying offer, they'd still like to bring him back and have him in their lineup again next year.
In other words, Seattle does not believe Haniger is worth the $19.65 million price tag of a one-year qualifying offer, but remains interested in signing him to either a cheaper one-year deal or a multi-year deal with a lower average annual value.
Haniger, 31, has struggled with injuries throughout his career, appearing in more than 100 games just twice. He's been productive when healthy, however, slashing .261/.335/.476 for his career with 112 home runs and 323 RBIs in 564 career games.
It also doesn't help Haniger's case that he's coming off one of the worst seasons of his career. In just 57 games last year, he batted .246/.308/.429, albeit with 11 homers and 34 RBIs.
The only issue with not extending a qualifying offer to Haniger is that the team will not get a compensatory draft pick in free agency, but that's apparently a risk that Seattle is willing to take.