Luka Doncic and Mavericks Pulled Off Historic Comeback vs Knicks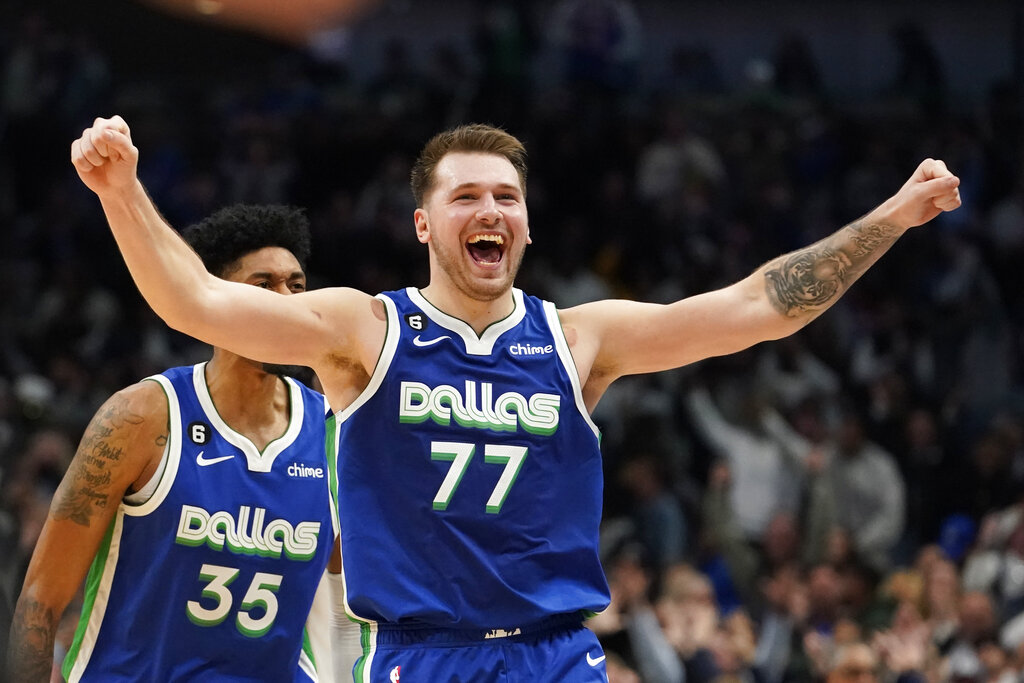 Updated:
Most times, the end of NBA games are just drawn-out formalities. The losing team fouls the team with the lead, forcing them to make free throws and turning the final minute into a tedious grind.
Sometimes, though, crazy things happen and teams do come back. No recent NBA team has ever come back like the Dallas Mavericks did on Tuesday.
Dallas Mavericks Comeback
Prior to Tuesday night, no NBA team in the last 20 seasons had ever come back from a nine-point deficit with 35 seconds or less remaining. Their record during such situations was 0-13,884.
Well, now it's 1-13,884 after the Mavericks stunned the New York Knicks on Tuesday. Dallas roared back during the final seconds of regulation, erasing a 112-103 deficit with just 26 seconds remaining. Doncic sent the game to overtime by rebounding his own missed free throw and draining an 11-footer to knot the score at 115-115 with one second left on the clock.
The Mavs took care of the shell-shocked Knicks in overtime, emerging with an unlikely 126-121 victory. Doncic led the way with a monster triple-double, finishing with 60 points, 21 rebounds and 10 assists.
The big performance helped boost Doncic's MVP case, as he now holds the third-best odds for the award (+440) on FanDuel Sportsbook's NBA odds, behind only Jayson Tatum and Giannis Antetokounmpo.
Game odds refresh periodically and are subject to change.