Live Dealer Infinite Blackjack - FanDuel Casino Review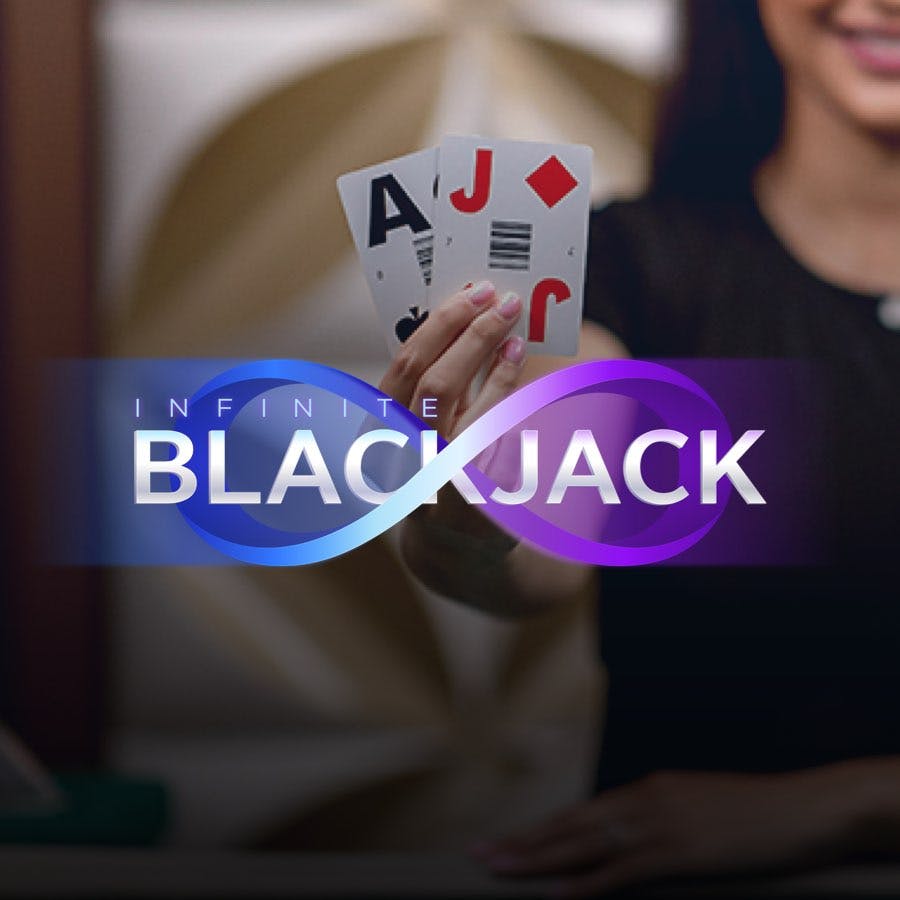 Updated:
Evolution Gaming designed this fantastic live game which is now available on FanDuel Casino. You will find a collection of Live Blackjack games from top game developers. Evolution Gaming is one giant in the industry with the best live dealer blackjack, and they have certainly earned this reputation with this Infinite Blackjack.
This blackjack game is quite different from others because there is always a table available. Like other Evolution Live Blackjack Games, Infinite Blackjack has a similar layout and most of the features you find in their games. We will be looking at what this Live Blackjack offers and why we think it is worth playing.
How to Play Live Dealer Infinite Blackjack
Infinite Blackjack works like every blackjack game you have played before. The only difference is that the game has limitless players, and you can play any time you want. When the game starts, a dealer will deal with four cards and two cards facing up for each player. The cards that are facing up are going to be the first hand for each player.
Depending on the card you deal with, you either win or lose. So if the two initial cards given to all the players are a Jack and Ace, it means everyone has won. If this is not so, each player will get to play the hand they choose.
You can get the cards out of the shoe into the card reader on the table. It will then create a digital card and show it to the current player. The bets are practically the same with brick-and-mortar casinos. So if you are familiar with Blackjack rules, you won't find it difficult playing this game. The only difference is that players are given the same starting hand.
Live Dealer Infinite Blackjack Visuals and Sounds
Infinite Blackjack has an impressive layout, and like most of Evolution Gaming's creations, it is a high-quality game. The layout is simple, and the game has a good interface. The blackjack game does not have any whistles or bells. Also, you will be the only player at the table. Apart from its simple design, the game has multiple cameras that capture different angles of the table.
Even if you have a poor internet connection, the camera angle will be adjusted automatically. The interface is easy to work with, and you won't find it difficult to drag your chips. The game has a well-organized menu bar where you can adjust the settings according to your preference.
Special Features of Live Dealer Infinite Blackjack
Infinite Blackjack is played like any blackjack game from Evolution Gaming. Players win when they deal 3:2. The dealers will need to hit on 17, and the game has four side bets in total.
Pair and 21+3 Bet
Infinite Blackjack also has other Evolution Gaming Live Blackjack bets like the Pair and 21+3. The player gets a win for the Pair bet when the two face-up cards are a perfect pair. A Pair can pay 8:1 or a massive payout of 25:1.
For the 21+3 side bet, a player will win if the two face-up cards and the dealer's face-up card include:
5:1: Flush with non-numerical sequence cards same suit
10:1: Straight with 3 cards in numerical sequence other suits
30:1: Three of a Kind, 3 identical cards, other suits
40:1: Straight Flush, 3 numerical sequence cards same suit
100:1: Suited Trips, 3 same cards same suit
Hot 3 Side Bet
The Live Blackjack game also has a Hot 3 side bet which will be determined by your two face-up cards and dealer single face-up card. If the total cards are 21 (20:1, 21(4:1), 20 (2:1), 19 (1:1), and 7-7-7 (100:1), the player wins.
Bust It Side Bet
Infinite Blackjack has a Bust It side Bet rule where players bet that the dealer will go beyond 21. Even if the dealer plays three or six cards, if it exceeds 21, the player wins a dealer bust. The payout for a bust depends on the number of cards dealt which could be 3 (1:1), 4 (2:1, 5 (9:1), 6 (50:1, 7 (100:1), or 8+ cards (250:1).
Is Live Dealer Infinite Blackjack a Good Online Casino Game?
You should play Evolution Gaming's Infinite Blackjack game on the FanDuel Casino. It is fun and exciting. The game comes in a classic design, so you get that traditional casino feel. You will enjoy playing this Live Blackjack game with its fantastic layout and easy user interface. If you love playing Blackjack, this game is for you. We recommend you play with real money on this site and stand a chance to win big on your bet.
New FanDuel Casino customers get to play your first day risk-free up to $1000 when you sign up today!