List of Fair Grounds 2023 Kentucky Derby Prep Races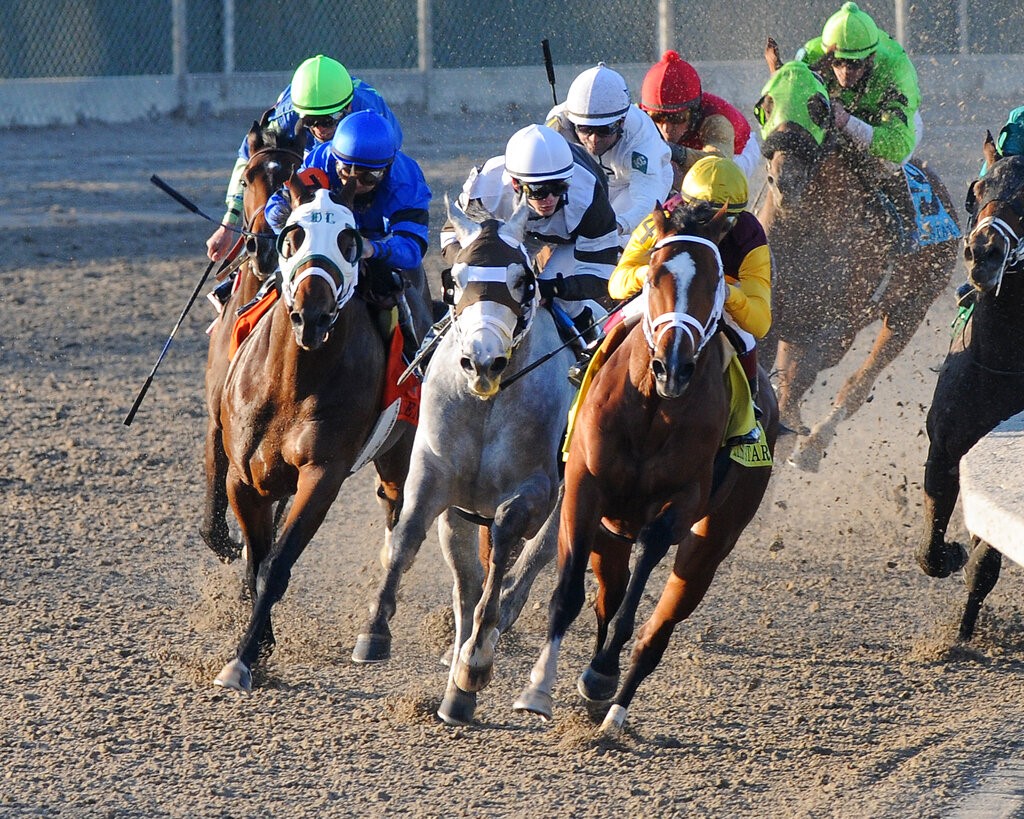 Updated:
The Fair Grounds racing schedule really heats up in 2023 with some notable Kentucky Derby prep races for 3-year-olds. The historic Mid-City track in New Orleans hits another gear starting in late January with the Lecomte Stakes, which is a Kentucky Derby prep race.
The Lecomte headlines six stakes races on Jan. 21. Then the Championship Series races take over in February, March and April, offering major qualifying points on the Road to the Kentucky Derby.
The Risen Star Stakes on Feb. 18 headlines six stakes races and the winner receives 50 points. Then the final derby prep at the Fair Grounds is the Louisiana Derby on March 25, which awards 100 points to the winner and headlines six stakes races.
Additional stakes races on those dates include qualifying races and correlating points to the Kentucky Oaks on May 6. Those include the Silverbulletday Stakes on Jan. 21, the Rachel Alexandra on Feb. 18 and the Fair Grounds Oaks on March 25.
Follow along and mark your calendars for the Derby preps at Fair Grounds Race Course with Kentucky Derby qualifying points awarded to the top five finishers following changes to the scoring system for 2023.
Racing fans find more ways to win with FanDuel Racing and enjoy horse racing picks, handicapping tools and insight into the races. Check out the horse betting options at FanDuel Sportsbook and the best promotions when wagering to win.
2023 Kentucky Derby Prep Races at Fair Grounds
1.

$100,000 Gun Runner Stakes (Dec. 26)

1 1/16 miles for 2-year-olds
Derby points: 10-4-3-2-1
2.

$200,000 Lecomte Stakes (Jan. 21)

Grade 3 at 1 1/16 miles
Derby points: 20-8-6-4-2
3.

$400,000 Risen Star Stakes (Feb. 18)

Grade 2 at 1 1/8 miles
Derby points: 50-20-15-10-5
4.

$1 million Louisiana Derby (March 25)

Grade 2 at 1 3/16 miles
Derby points: 100-40-30-20-10