Latest Lance McCullers Jr. Injury Update is Bad News for Astros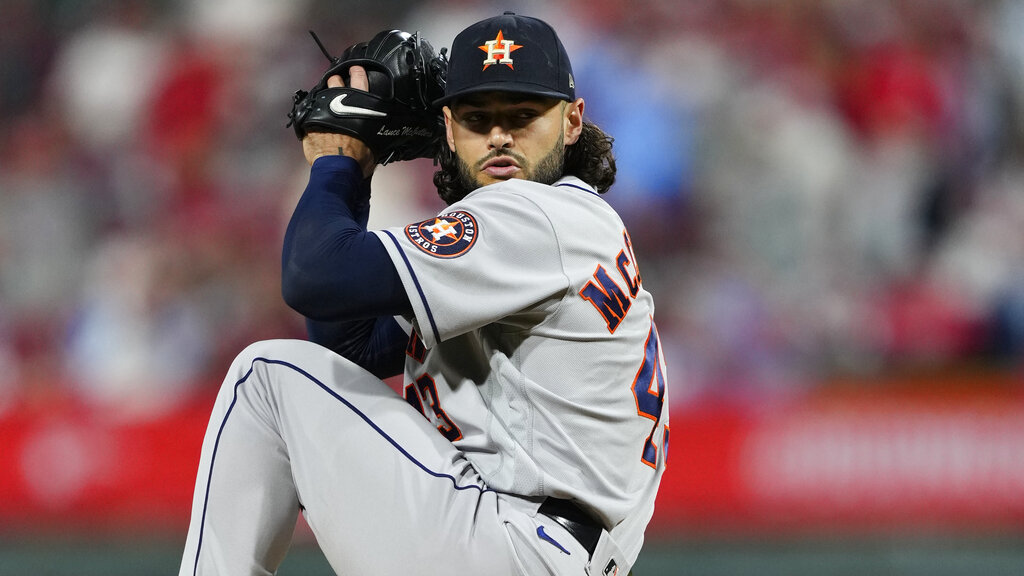 Updated:
Houston Astros fans were hopeful that pitcher Lance McCullers Jr. would be able to stay healthy this year after making just eight regular-season starts in 2022, but unfortunately, they'll have to wait a while before they see him pitch again.
McCullers received a disappointing injury update on Wednesday that will cause him to miss the start of the season.
Lance McCullers Injury Update
The former All-Star revealed on Wednesday that he underwent an MRI on Tuesday, which revealed a "small muscle strain." He will be shut down from throwing for a few weeks and will not be ready in time for Opening Day as a result.
The injury first surfaced last week, as manager Dusty Baker announced on Saturday that McCullers had been shut down from throwing. After McCullers missed most of last season with a right flexor tendon strain, Houston is apparently playing it safe with the pitcher, especially so early in the season.
The hope is that taking some time off and dealing with the problem now will prevent further issues down the road. It's still a considerable blow to the Astros' rotation, however, which is counting on McCullers to help pick up some of the slack left by Justin Verlander's offseason departure.
McCullers' season isn't off to a great start, but hopefully this is just a minor setback for him rather than the start of another prolonged absence.