Jonathan Taylor Fantasy Outlook Clouded by End of Impressive Injury Streak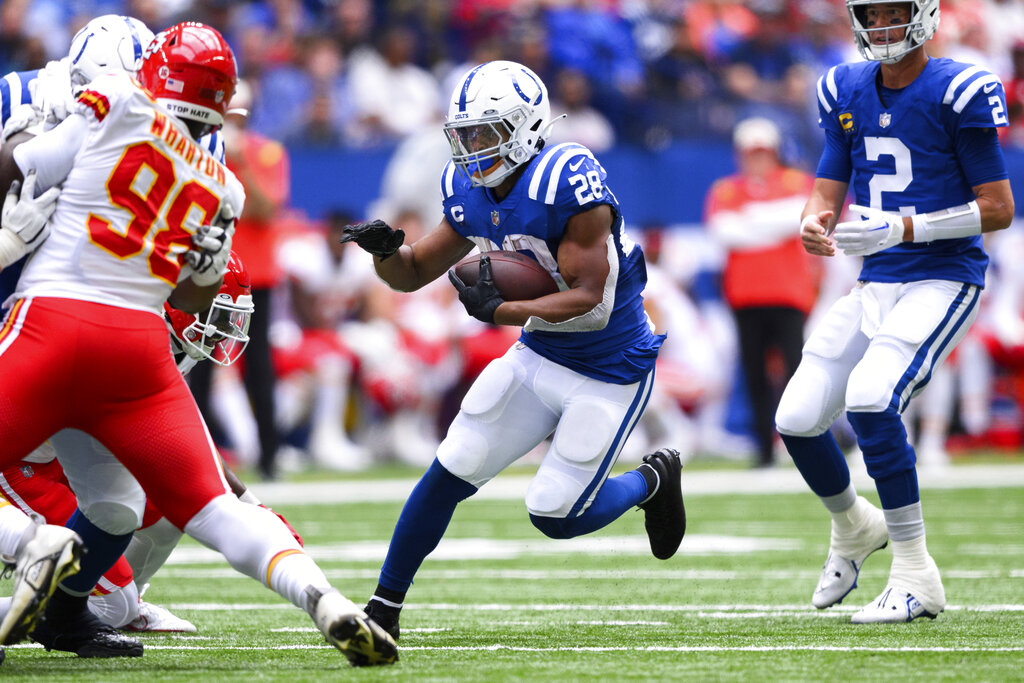 Updated:
On Wednesday, Indianapolis Colts running back Jonathan Taylor did something he hadn't done in years. He took a day off.
Taylor sat out Colts practice on Wednesday with a toe injury. While that normally wouldn't be a huge deal, it was notable given Taylor's impressive health record.
Jonathan Taylor Fantasy Outlook
Anytime a player misses practice, it has to make his fantasy managers a little nervous. That's especially true for a player like Taylor, who was a top pick in many fantasy drafts this year and is the RB3 on The Duel's rest-of-season fantasy rankings.
While the third-year pro didn't miss a practice in high school, college or the first two seasons of his NFL career, it's not time to panic just yet. The toe injury that kept him out of Wednesday's practice is not believed to be serious, and his absence seems to have been more of a maintenance day after he rushed 21 times for 71 yards against the Kansas City Chiefs on Sunday.
With September drawing to a close, many players are already dealing with bumps and bruises after nearly a full month of NFL action. Taylor is no exception, despite how durable he is, and a player who takes as many hits as he does is going to get banged up from time to time.
Wednesday was also the first day of practice for the week so it's not uncommon for star players to sit out, especially after carrying a heavy workload on Sunday. Fantasy managers should check back on the 23-year-old's status throughout the rest of the week, but as long as he practices at some point he should be good to go against the Tennessee Titans on Sunday.
Taylor will be a top-5 running back for that contest if he suits up, setting up an intriguing showdown between him and one of the other best RBs in the game, Derrick Henry. Taylor is off to a strong start this season after leading the NFL in rushing yards and touchdowns last year, averaging 95.3 rushing yards and 14.3 receiving yards per game
The Colts are currently favored to win by 3 points at home on FanDuel Sportsbook's NFL odds, but those odds would likely shift more towards the Titans if Taylor is unable to play for any reason.
New users earn an instant FREE entry when you sign up for FanDuel DFS! Sign Up Now!