Joey Bosa Fine Amount Revealed After Loss to Jaguars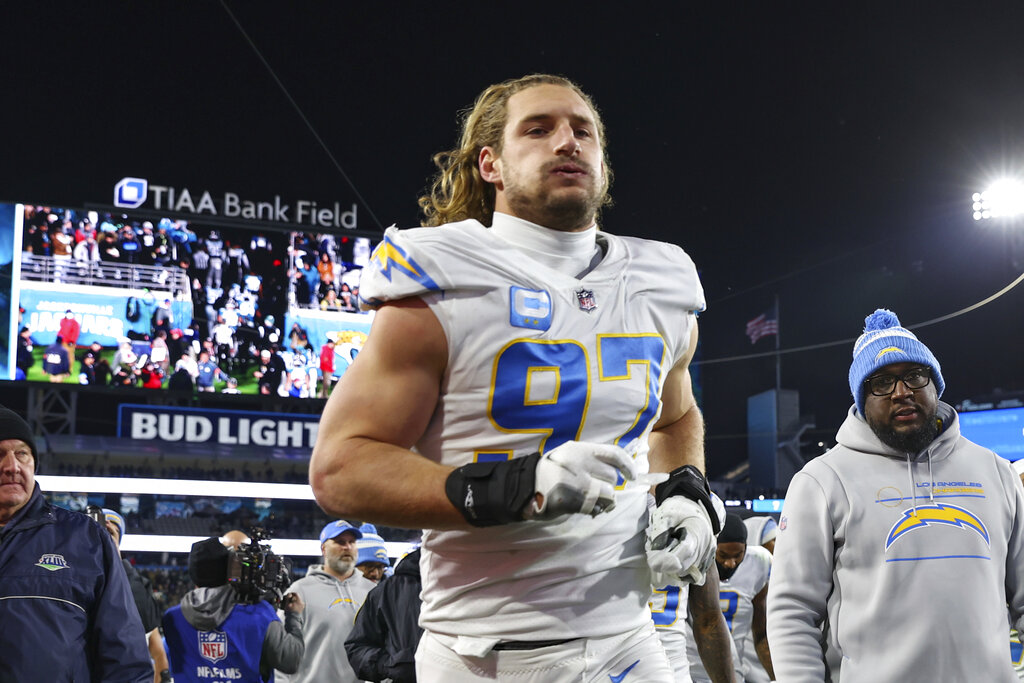 Updated:
The Los Angeles Chargers are coming off one of the worst playoff losses in NFL history after blowing a 27-point lead to the Jacksonville Jaguars on Super Wild Card Weekend. Despite this, head coach Brandon Staley was able to keep his job, although some other members of the staff were not so lucky.
During the contest, defensive end Joey Bosa had a huge outburst of anger, one that earned him multiple unsportsmanlike conduct penalties.
Joey Bosa Fine
Bosa's frustrations poured into the postgame press conference where he criticized the officials. All in all, Bosa's actions earned him a hefty fine of $55,546 from the NFL.
Emotions were clearly running high for Bosa and his teammates in the midst of and after their second-half collapse. Now Bosa knows what that loss of emotional control will cost him.
Bosa wasn't particularly effective in the game either, recording only 1 tackle and 1 QB hit, so perhaps his lackluster play contributed to his frustration.
The Chargers now look toward the 2023 NFL Draft in April, where they own the No. 22 overall pick.