How Concerned Should 49ers Fans Be About Trey Lance's Reported 'Arm Fatigue'?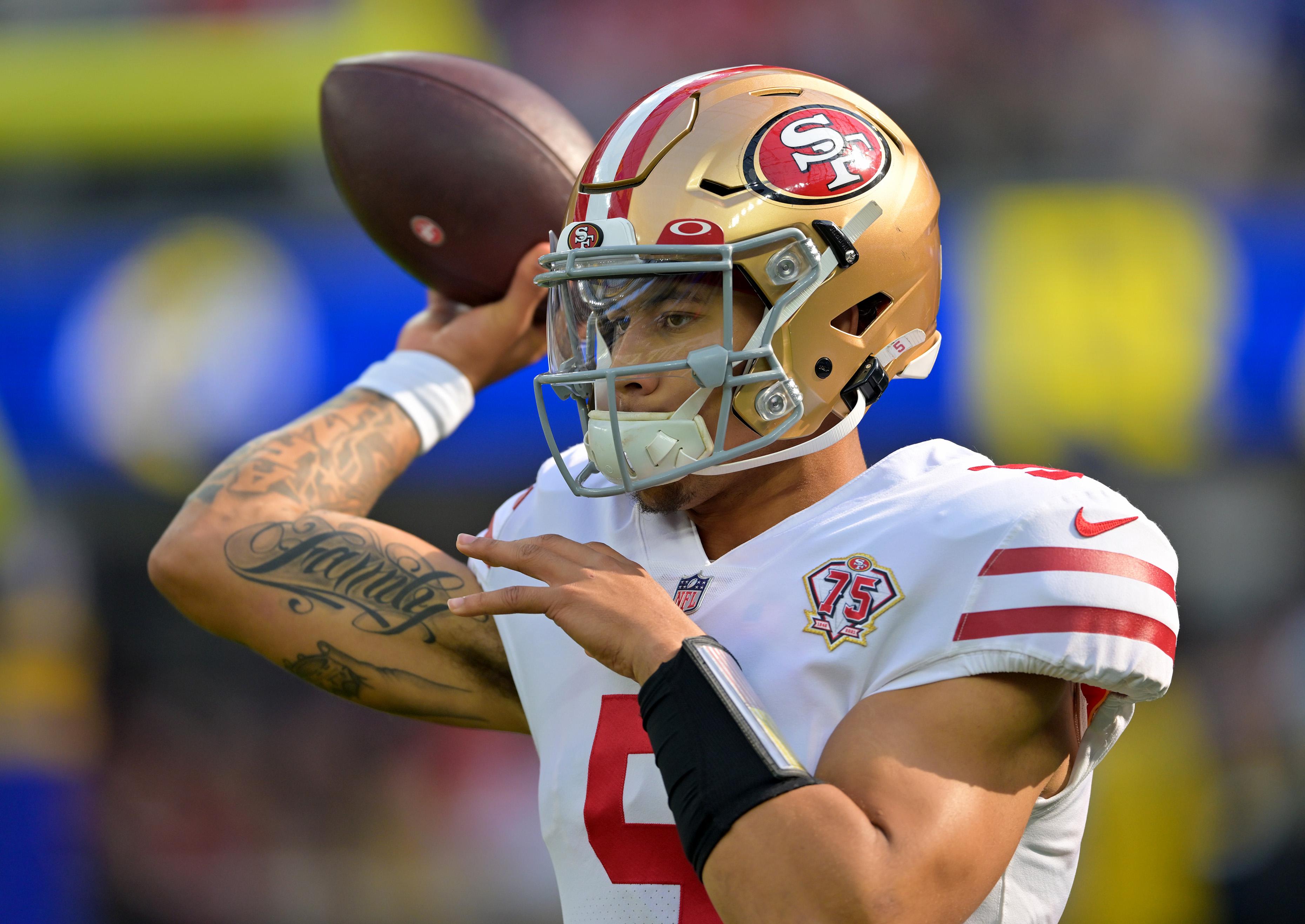 Updated:
In a time of year typically light for NFL news, reports came out Thursday about San Francisco 49ers quarterback Trey Lance experiencing "arm fatigue."
While any "arm fatigue" in a 22-year-old quarterback is concerning on the surface, the level of concern from our team of Pro Football Docs' depends which part of the reports are true.
Colin Cowherd and Mike Silver discussed the "arm fatigue" here:
From a medical perspective, if Lance is experiencing the problem because of a structural issue or an issue with his mechanics, that is obviously a big concern.
In early June, Lance told reporters the adjustments to his throwing motion were "just cleaning stuff up, using my lower half… little things that you can change from a timing standpoint… changed my grip a little bit."
If that's the extent of the adjustments, those are commonplace for quarterbacks. In that case, the reports of "arm fatigue" could be overblown and just signify the extra work/training Lance is putting in to get that footwork and grip right.
Lance did stay an extra week at OTAs in mid-June. He also dealt with a fracture in his right pointer finger last season. The grip adjustments could be related to that.
Heading into the season, Lance has a SIC score of 95. The Pro Football Docs are not concerned about his longevity.
Is Rebuilding Lance's Throwing Motion Realistic?
Dr. David Chao served as head team physician for the San Diego Chargers for 17 years. He said he was with the team when they drafted Phillip Rivers and heard the concerns about his throwing motion.
Ultimately, Rivers stuck with his motion and went on to throw for over 50,000 yards and 342 touchdowns in his 14-year career with the Chargers.
Rebuilding a quarterback's throwing mechanics is rarely done, especially because they tend to revert to the old mechanics when under pressure, Chao said.
Are the 49ers Holding on to Jimmy Garoppolo Because of Concerns About Lance?
Since early March, the Pro Football Docs have detailed why Garoppolo's shoulder surgery would significantly decrease his trade value.
That has proven to be the case, as the market for Garoppolo has reportedly cooled and Baker Mayfield was dealt ahead of him.
Garoppolo has yet to resume throwing after the surgery on his throwing shoulder and will continue to have diminished value until he proves to teams that he's healthy, according to our panel of Pro Football Docs.
The Browns had to take on a portion of Mayfield's salary to trade him to Carolina and the 49ers would likely have to do the same to deal Garoppolo. It's also possible teams are waiting for the team to cut the ninth-year quarterback.