Gulfstream Park 2023 Kentucky Derby Prep Races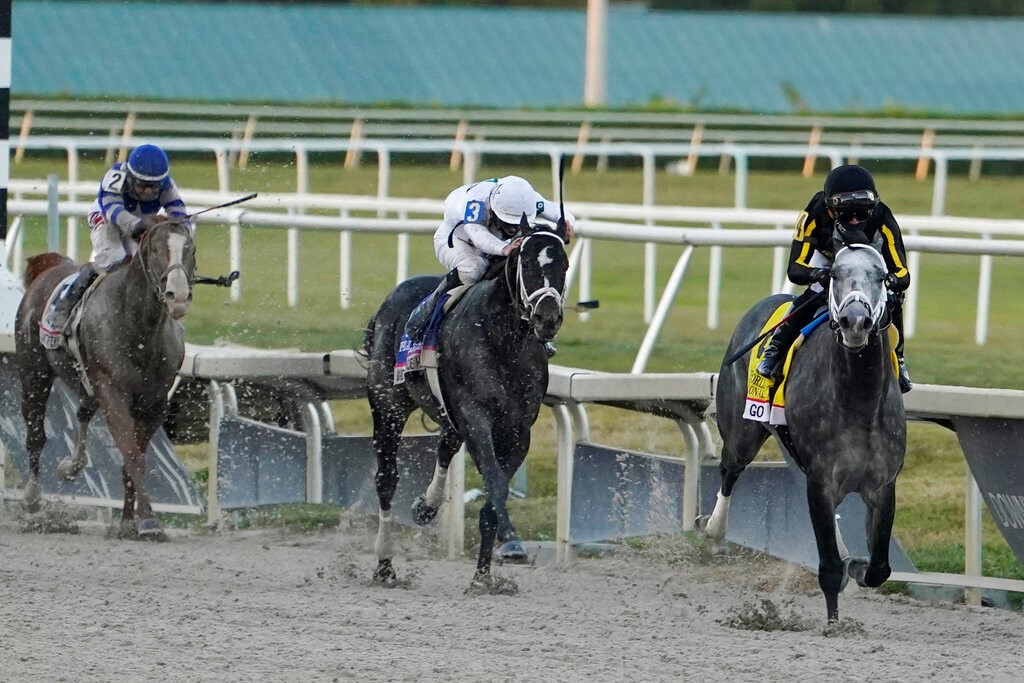 Updated:
The Gulfstream Park Championship Meet runs from Dec. 26, 2022, through April 2 in Hallandale, Florida. The winter meet stakes schedule includes 60 stakes with 35 graded events. As the new year begins, the Kentucky Derby prep races for 3-year-olds become popular races to follow and bet on nearly every weekend leading into the 2023 Kentucky Derby on May 6.
The Road to the Kentucky Derby includes 37 races in the U.S. and 10 that will already have been run by New Year's Day.
Follow along and mark your calendars for the Derby preps at Gulfstream with Kentucky Derby qualifying points awarded to the top five finishers following changes to the scoring system for 2023.
Racing fans find more ways to win with FanDuel Racing and enjoy horse racing picks and handicapping tools and insight into the races. Check out the horse betting options at FanDuel Sportsbook and the best promotions when wagering to win.
2023 Kentucky Derby Prep Races at Gulfstream Park
1.

$250,000 Holy Bull (Feb. 4)

Grade 3 at 1 1/16 miles - Derby points 20-8-6-4-2
2.

$400,000 Fountain of Youth (March 4)

Grade 2 at 1 1/16 miles - Derby points 50-20-15-10-5
3.

$1 Million Florida Derby (April 1)

Grade 1 at 1 1/8 miles - Derby points 100-40-30-20-10