5 Greatest Quarterbacks in Packers History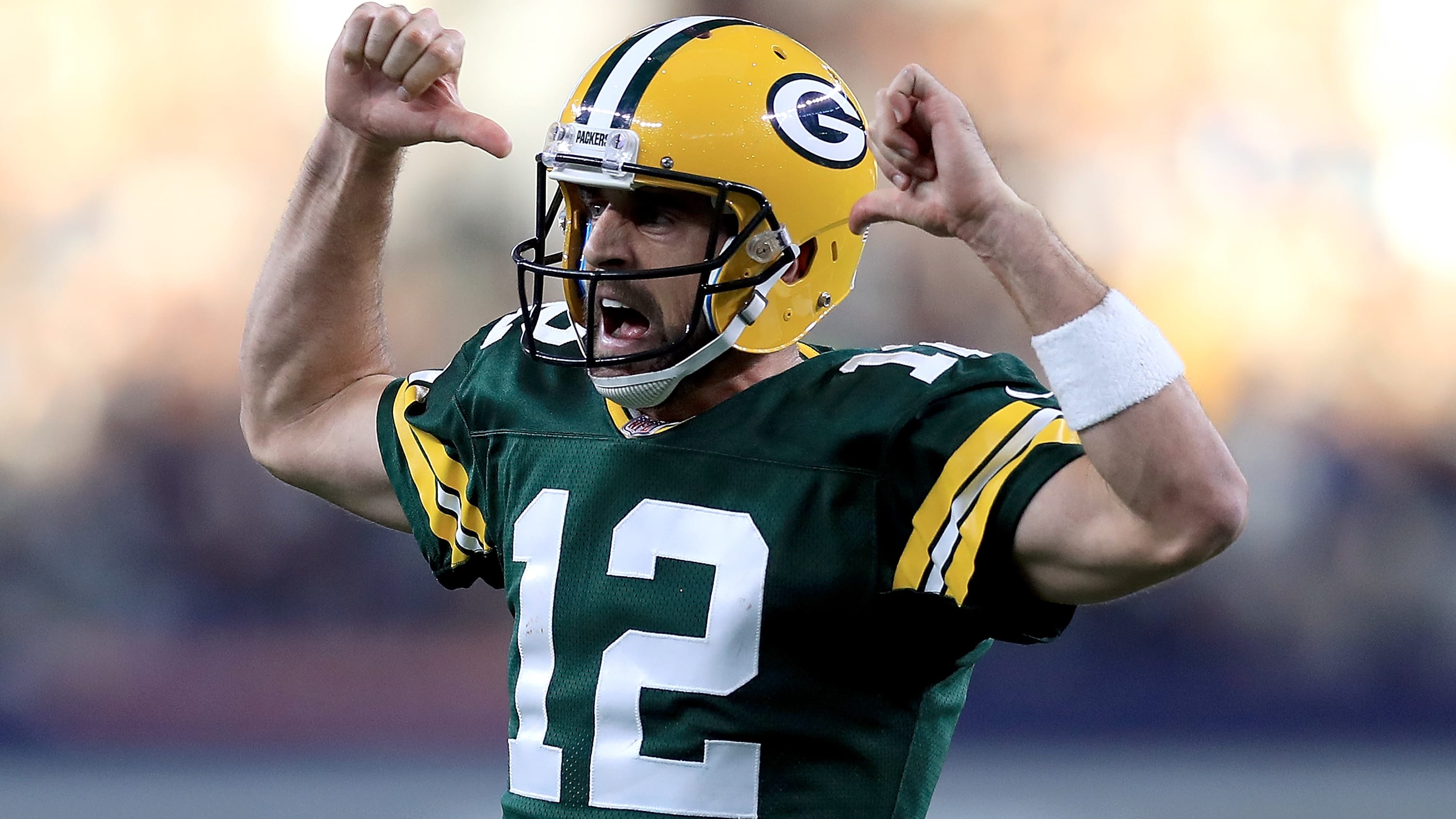 Updated:
Whether it's luck or terrific front office moves, the Green Bay Packers and their fans have been spoiled by terrific quarterback play for decades. While many prefer to forget the travesty that was the 1980's in Green Bay, the rest of the franchise's history has been bright and full of wins, highlighted by who they've had throwing the ball.
There may not be another franchise with a deeper winning history and talent at the quarterback position than the Packers. With that in mind, these are the five greatest quarterbacks in Packers history.
5.

Lynn Dickey (1976-85)

When briefly mentioning the "dark ages" in the Packers history above, Lynn Dickey was not mentioned, which seems to be a theme with the former Packers passer. Dickey has his fair share of highs and lows. For example, he threw more interceptions than touchdowns in Green Bay, at 151 to 133, respectively. However, he ranks fourth in Packers history for passing yards, at 21,369, and he is one of only five quarterbacks in to ever average at least nine yards per attempt in a season with at least 400 pass attempts. He shares that stage with Matt Ryan, Dan Marino, Peyton Manning and Aaron Rodgers.
4.

Don Majkowski (1987-92)

Don Majkowski or "The Majik Man" is too often overlooked in the Packers' history, but there is a pretty simple reason why he is. His most "magic" moment was his disappearing act, so some young guy named Brett Favre could start. In actuality, Majkowski showed a ton of promise, even leading the NFL in passing yards (4,318) during his 10-6, 1989 Pro Bowl season. Unfortunately, injuries derailed his career, and he was left in the dust once Favre dominated all things Green Bay.
3.

Bart Starr (1956-71)

These top three quarterbacks are in a league of their own, and it's truly impossible to compare them, due to the eras they played in and their competition. We'll start with Bart Starr, who is a true legend of the game. Starr won the first two Super Bowl MVP awards, and he is the reason why it is an honor to play quarterback at Lambeau Field.
2.

Aaron Rodgers (2005-Present)

The current Packers quarterback shouldn't be penalized for still having some career left, so he makes it to second on this list. Unlike many other passers in Green Bay's history, Aaron Rodgers is less of the reckless passer and more of a surgeon on the field. He has thrown 364 touchdowns to only 84 interceptions, with the lowest career interception rate (1.4 percent) in NFL history. Rodgers is a two-time MVP, eight-time Pro Bowler and a Super Bowl champion. With another ring, he could top this list.
1.

Brett Favre (1991-2007)

Unfortunately for Rodgers, his predecessor still holds the top spot. To most, Brett Favre continues to be Green Bay. He is considered one of the most exciting quarterback to ever play the game, since nobody, including his coaches, truly knew what he was going to do. Whether it was running it when his coaches told him not to or chucking it 70 yards into double coverage for a touchdown, Favre's child-like excitement after making plays is one of the reasons why NFL ratings skyrocketed and while the Packers bounced back to their championship-contending history. Of course, he has the numbers to back it up, too. He holds the franchise records for quarterback wins (160), passing yards (61,655) and passing touchdowns (442).

Get $5 FREE when you sign up for FanDuel Racing, plus we'll match your first deposit in site credit up to $50!