Fruit Shop Christmas Edition - FanDuel Casino Review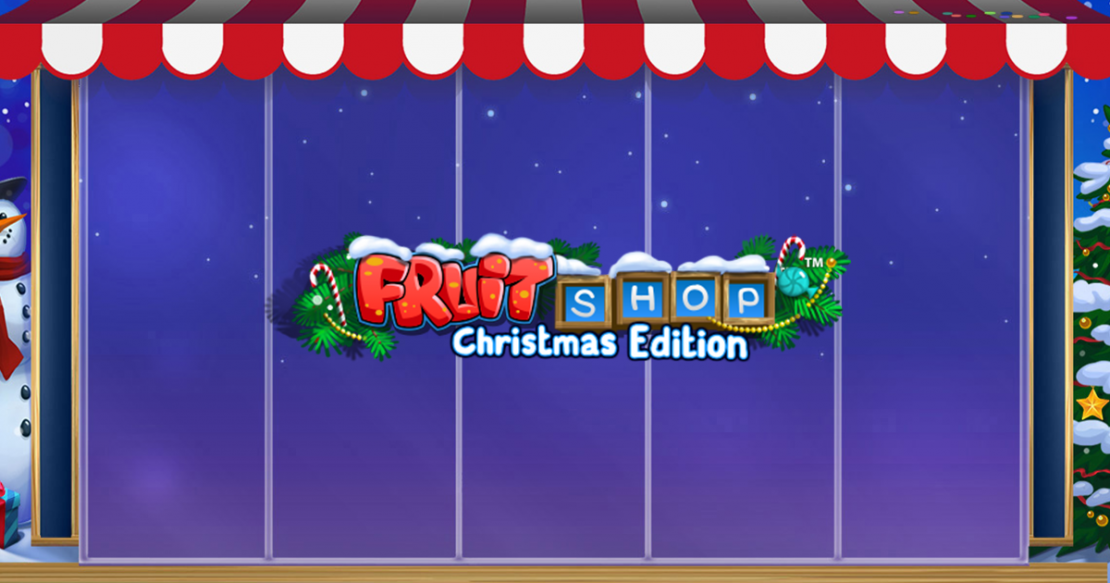 Updated:
If you love fruit-themed slot games, NetEnt has something special for you this Christmas. The Fruit Shop Christmas Edition Slot is a high-quality slot title that you wouldn't want to miss out on. NetEnt's developers decided it's time to offer slot lovers a unique game with a twist.
This particular title comes with impressive features and, most importantly, amazing graphics. It is an upgrade to the developer's original Fruit Shop slot. This Christmas slot is designed in a 5 x 3 layout and offers a whopping 96.71% RTP with 15 paylines.
The Fruit Christmas Shop Edition Slot has medium volatility, guaranteeing players get small and frequent wins. In our review, we will be looking at what makes this game stand out and why we think you should play this slot.
How to Play Fruit Shop Christmas Edition Slot
The Fruіt Ѕhор Сhrіѕtmаѕ Еdіtіоn slot has a very good return to player percentage. It is a very easy game to play, and if you are familiar with how fruit slots work, you won't have a problem navigating around the slot. Also, there is a free demo version for this game which you can use to understand the dynamics and even develop a winning strategy.
If you intend to play to win real money, you will, however, need to make a deposit. You can set your bet range between 15¢ to $150. When you make your deposit, the game will offer you up to 80,000 coins which you can also play with to get more wins. The good part about this slot is that it allows you to set your bet between 10 bet levels. So this way, the coin value will be somewhere between 1¢ to $1.
This game is a very simple game, and it is easy to follow the game rules, which are not so many. There is a max bet feature, too, which allows you to bet the maximum wager of $150 per spin to take a higher risk. However, if you still want to bet a lower figure, you can use the autoplay option, which will allow you to set your betting range for each spin automatically.
Fruit Shop Christmas Edition Slot Visuals and Sounds
The Fruit Shop Christmas Edition slot is an amazing game, and you can tell just by looking at its design. The theme is not only a fruit machine but is inspired by Christmas. When you compare this slot with its initial Fruit Shop release, you will find out they have similar mechanics.
However, what makes this Christmas Edition stand out is its holiday feel. The symbols depict winter, and the background of the music is a Christmas song. The game features an amazing snowman and beautiful Christmas trees on the sides of the reels.
This slot has a very impressive graphic design, and you will like the colorful symbols on your screen. The Fruit Shop Christmas Edition slot is fully optimized for the mobile experience created with the latest HTML5 and JavaScript technology. You can play this slot on any of your devices and won't need to install any additional applications or software to access it.
Special Features of Fruit Shop Christmas Edition Slot
One thing you can count on when you play this slot is the incredible bonus offers you get. The game rewards you for your spins, depending on the size of your wins.
If you make a winning combination with the high-paying symbols, you will get either 1, 2, or 3 free spins. However, this does not apply to the cherry symbols. If you land up to four cherries, you get 2 free spins bonuses. If your match is up to 5 then the player gets a chance to get 5 free spins. The more symbols you match, the more additional free spins you get.
This game also features a multiplier bonus which can be 2x your win. You can trigger the multipliers when you match the wild symbol.
Is Fruit Shop Christmas Edition Slot a good online casino game?
If you wonder if the Fruit Shop Christmas Edition slot offers an exciting experience, we say go for it. This game is not just like any Fruit machine you have played before, and if your goal is to make money, you will find it incredibly easy making many small wins from this slot. So we suggest you hurry over to FanDuel casino page to play this slot. We just recently listed this exciting game which offers lots of free spins and multipliers to double your winnings. It is just the perfect game for you this Christmas.
New FanDuel Casino customers get to play your first day risk-free up to $1000 when you sign up today!