Former NFL Cornerback Makes Wildly Disrespectful Josh Allen-Daniel Jones Claim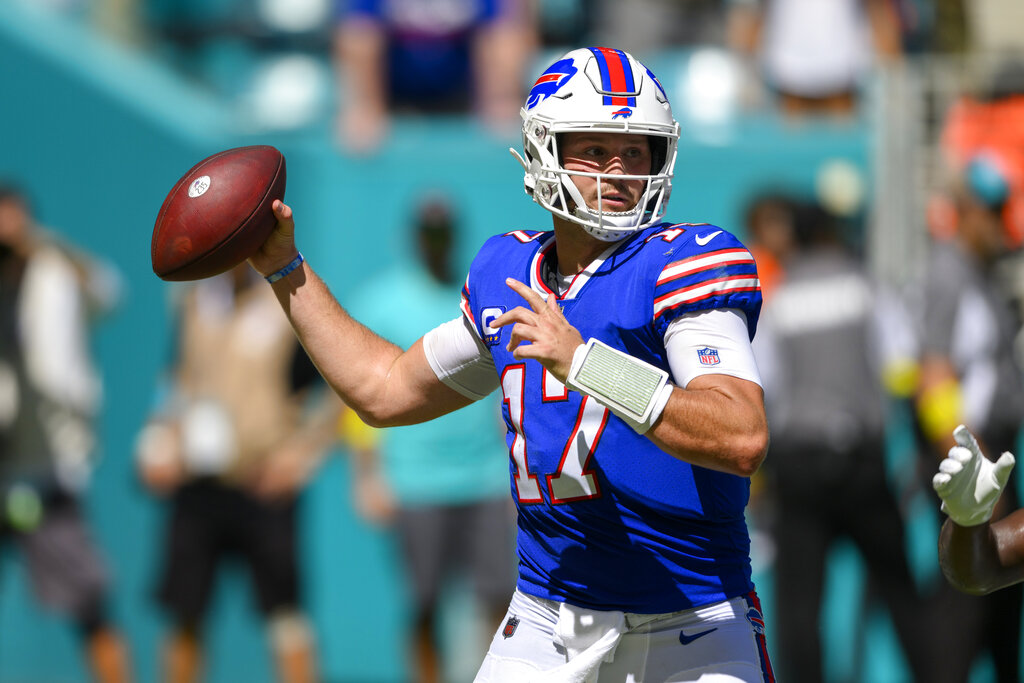 Updated:
Former NFL cornerback Charles James II had an especially spicy take during Week 3's Monday Night Football matchup between the Dallas Cowboys and New York Giants.
James, who briefly played for the Giants in 2013 before moving on to the Houston Texans and Indianapolis Colts, made a shocking comparison between New York quarterback Daniel Jones and Buffalo Bills quarterback Josh Allen.
James claimed that Jones is "just as good" as Allen, except Jones doesn't have an offensive line. James was responding to the sight of Jones under constant pressure from the Cowboys' defense, which limited Jones to just 196 passing yards and 0 touchdowns with 1 interception.
While it's true that Jones and Allen are both mobile quarterbacks, that's where the comparison ends. Allen has proven to be a much better passer throughout his NFL career thanks to his rocket arm. That's why Allen is the MVP favorite on FanDuel Sportsbook's NFL odds, whereas Jones seems to be perpetually fighting to keep his starting job.
Allen currently leads the NFL in passing yards with 1,014, which is nearly double Jones' mark of 560. While both have similar completion rates and interception rates for their careers, Allen has a much higher touchdown percentage (5.3 to 3.5), more passing yards per game (236.4 to 218.5) and a considerably higher Quarterback Rating (92.2 to 84.2).
And while Jones is a good running quarterback, he's nowhere near Allen's level on the ground, either. Allen has over six times as many rushing touchdowns (32 to 5) and more than twice as many rushing yards (2,438 to 1,125).
James is correct that an offensive line is important and plays a significant role in quarterback performance, but it doesn't account for the massive gulf between Allen and Jones. There's a reason why Allen is regarded as one of the top signal-callers in the game while Jones isn't, and it isn't their offensive lines.