FanDuel Casino's Best Table Games you Can Play this Summer 2021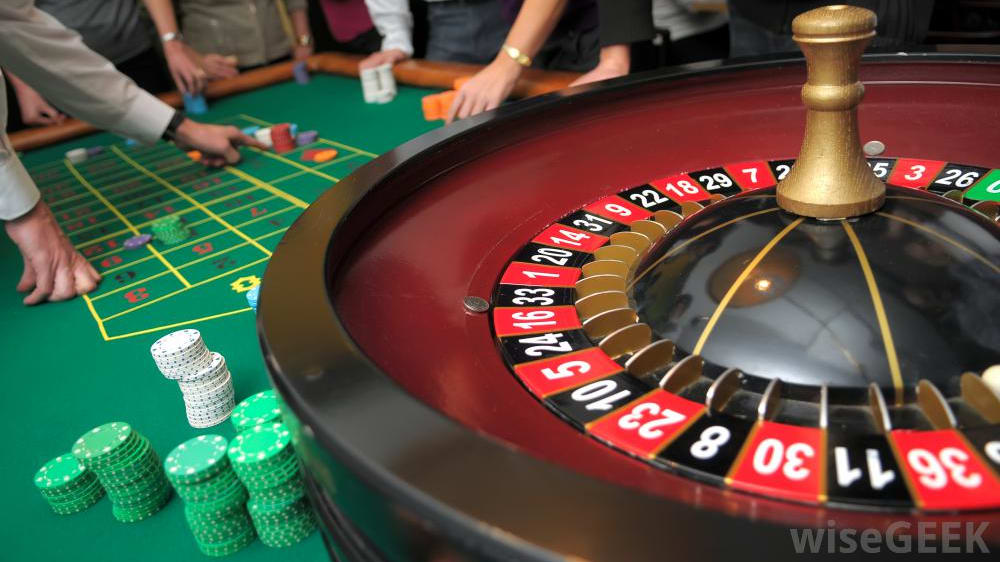 Updated:
Casino table games remain a firm favorite for US gamers due to their distinct, unmistakable thrill. They offer an atmosphere very different from other casino games, an atmosphere that quite simply can't be gotten elsewhere. Thankfully, online table games have managed to recreate that magical atmosphere courtesy of their crisp gameplay, stunning visuals, splendid sounds, and attractive bonuses. Of course, that you can access all of this at your fingertips is just the icing on the cake.
What are the best online casino table games you can play for real money this summer?
Reward yourself with an exciting, profitable summer when you occupy yourself with some of the finest online table games out there. There are multiple game options to choose from, but we've compiled this list of the best casino table games that'll spice up your gaming this summer.
Baccarat
Baccarat is one of the most widely known table games around. But for a long time, this classic was mostly restricted to whales and high rollers. That isn't the case any longer. You can now access baccarat online almost as easily as you would access an online slot machine.
There are multiple online variants of the game available, and most of them come with stake limits that cater to budget gamblers. Baccarat is often preferred to other online table games because of its lower house edge. A lower house edge means that the average loss a player makes on each bet is lower than normal.
Learning how to play Baccarat online is quite straightforward. Unlike other table games that require complex skills to play, all you need to know are the basic rules of the game. Once you're familiar with those, you're all set to start playing real money Baccarat online. Playing Baccarat online involves placing a bet on the Player or Banker; if you bet on the hand that wins, then you win.
Baccarat may not need complex skills to be played, but it still requires some form of strategy. A great option for new players is to play online Baccarat in free mode for a few rounds before betting real money. This is because most strategies you require form as you become more familiar with playing at a Baccarat table.
Perhaps the most important rule to remember when playing online Baccarat is the value of the different playing cards. The card royals (Queens, Kings, Jacks, and 10s) all have a value of zero. While playing Baccarat, the maximum hand a player can hold is 9. If you get a hand total of more than 9, a value of 10 will be subtracted from it. For example, if you're served a hand that amounts to 13, it will be recorded as 3.
One advantage online Baccarat holds over its land-based counterpart is the variety of games available. Players can enjoy the Baccarat professional series and classic Baccarat, or try their luck at Baccarat first person. These versions of online Baccarat have RTP ranging from 85.64% to 98.94%.
Popular variants of online baccarat include:
Baccarat en Banque - Here, the Banker remains in position until he seeks to withdraw or until all the cards have been dealt. Baccarat en Banque tables often play three card decks.
Chemin de Fer - This version sees the role of Banker complete a counter-clockwise rotation around the table. Tables here are often played with six card decks.
Mini Baccarat: Here, cards are only dealt by the Croupier. This variant is played at smaller tables and is ideal for low-stake gamers.
Live Dealer Baccarat: Playing at live dealer baccarat tables is the closest you'll get to that traditional casino experience. With live table Baccarat, a professional real-life dealer hosts a table, and the game is transmitted to participants in real time via live stream.
Blackjack
Blackjack is a household name within the table game genre. This iconic table game has maintained its status as a gamer favorite in land-based casinos in the US over the years. Now, thanks to the incredible innovation that is online gaming, players can access the magic of Blackjack from the comfort of their homes.
Is it a different experience than playing at a physical table? Well, we think so. We think it's a much better experience. Apart from the convenience of accessing the star game anywhere, playing Blackjack online rewards you multiple handsome bonuses which, quite simply, you just would not get at any land-based casino.
With online Blackjack, the aim is to beat the house by having a better score than the dealer. 21 is the magic number here, and if your total hand is closer to 21 than the dealer's hand is, you win. The dealer and player are dealt two cards at the start of the game. The player's cards are dealt face-up, but only one of the dealer's cards is revealed.
After working out your total hand, you may decide to hit (draw another hand) or stand, depending on whether you think your hand trumps the dealer. Blackjack can be quite easy to master, but you still need to develop strategies that could give you an edge. One common strategy is deciding to stand each time you draw a hand of 17 or more.
As with most other online casino games, Blackjack comes in different variants. You can try out any of these variants this summer; they are all built around the same basic rules so you don't have to worry about learning new strategies each time you want to play a new version. Blackjack variants with impressive RTP percentages for you to try out this summer are:
Classic Blackjack: 99.60 % RTP
Zappit Blackjack: 92.60 % - 98.87 % RTP
Poker and Pairs Blackjack: 96.6 % - 99.6 % RTP
Multi-hand Blackjack: 99.60 % RTP
Roulette
Roulette is up there with the most widely-loved casino table games out there. Its famous spinning wheel has made countless appearances in pop culture references, and we guarantee that you will have a swell time playing the online game this summer. Every Roulette game involves a spinning wheel divided into numbered sections, a dealer, a ball, and a player.
The dealer places the ball into the spinning wheel at the start of each round, and the player guesses which numbered spot the ball will fall into. Players can also place bets on a group of numbers or colors. The dealer typically places the ball in the direction opposite to the spinning wheel to nullify any effects they might have over the final result.
Bets are placed with virtual chips and must be placed before the dealer spins the wheel. Online roulette bets are classified into inside and outside bets. Inside bets include bets placed on individual numbers while outside bets include bets placed on grouped values.
Two major online roulette variants for you to enjoy this summer 2021 are:
American Roulette: The American Roulette wheel has 38 numbers, numbered from 00 - 36. The house edge for this roulette variant is 5.26%.
European Roulette: Here, there are 37 numbers, counting from 0-36. European Roulette's house edge is 2.7%.
Poker
The increasing popularity of online poker has proved to be directly responsible for the surge in poker players in the US, and good reason. It comes with an extensive selection of games to select from, unique and immersive gameplay, and loads of exciting cash rewards. This classic card game is a perfect choice for your gaming summer if you ask us.
Online poker requires at least two players, but you're more likely to see 6-9 players playing it. A dealer manages the game and is in charge of dealing cards. Poker differs from most other online table games in the sense that it requires a high level of strategy and thinking.
It's not enough to just know the rules; players must be ready to hone their skills and study their opponents to become experts. The fundamentals of a poker game entail players trying to form the best hand combinations based on hole cards and community cards. Hole cards are dealt with each player privately, while community cards are placed in the center of the table, visible to every player.
Texas Holdem is the most popular poker variant out there. It is a sound option for you to consider this summer. Other poker variants you should try out are:
Ten Play Draw Poker
Game King Video Poker
Casino Holdem
Five Play Draw Poker
Triple Play Draw Poker
Let it Ride
Dragon Tiger
Dragon Tiger is a simplified version of Baccarat. This card game is appropriate for casual gamers due to its low-stakes nature. To play Dragon Tiger, a player must place a bet on the hand they think would come out as the winner.
There are several bet forms a player can place in this game. You may bet on the Dragon or the Tiger to come out as the winning hand. If your bet wins, then you're paid; if there's a tie, 50% of your wager is returned. Players can also wager on a Tie. A Tie bet wins when the Dragon and Tiger end up with similar card values.
A Big or Small bet is a bet on the value of the card drawn by a specified player. A bet on Big wins if the card value falls between 8 through to King, while a Small bet must fall under Ace through to 6. The final bet type, Suits, involves a wager on whether a specified player will draw a Spade, Heart, Diamond, or Club.
Exciting Table Games Summer 2021
There you have it, our list of the most exciting online casino table games for you to play this summer. These games come in different amazing versions, which means you are guaranteed to be occupied all summer when you play them. Visit our online casino to join in on all the fun - juicy rewards await you!
New FanDuel Casino customers get to play your first day risk-free up to $200 when you sign up today!