FanDuel's Best Blackjack Games You Can Play This Summer 2021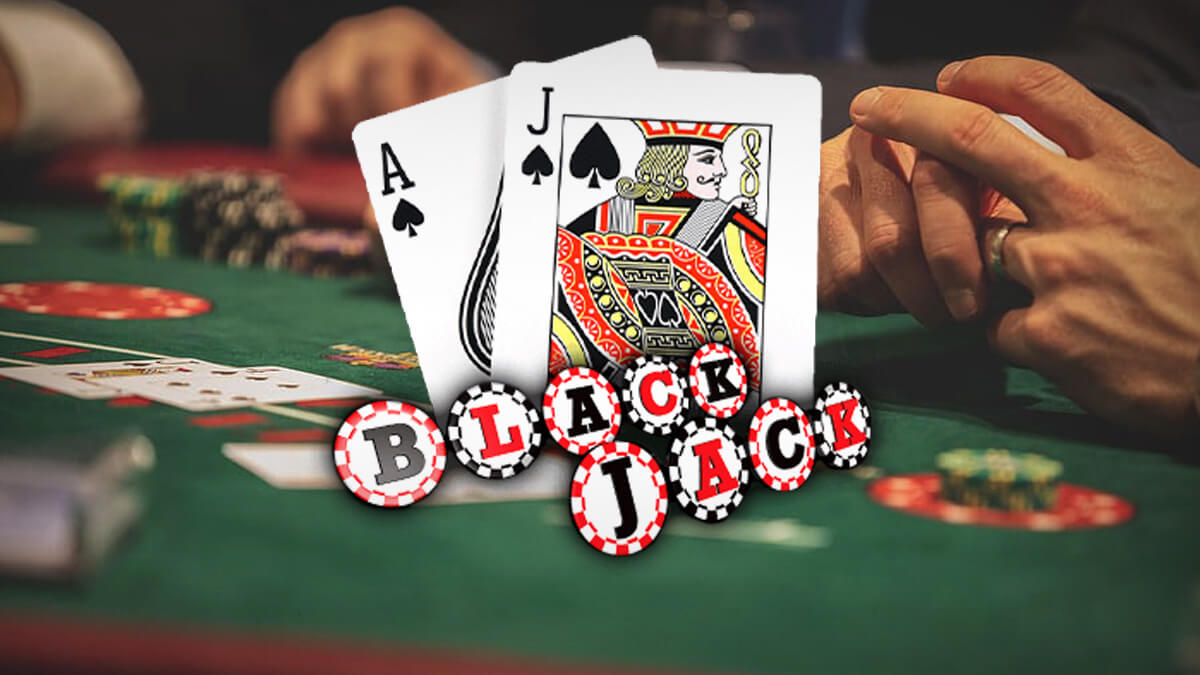 Updated:
Blackjack, also called twenty-one and pontoon, is the most widely played casino table game in the world. Its popularity is down partly to being relatively easy to master; it is also known for having some of the best odds among casino games. It is a thrilling game based on an exciting blend of luck and skill.
Now, thanks to the exciting innovation that is online gambling, players can enjoy this iconic card game from the comfort of their homes. The best online blackjack variants serve up an experience that very closely matches the excitement and feel of physical blackjack, rendering this legendary table game more accessible to gamers across the nation.
What Are The Best Blackjack Games You Can Play For Real Money This Summer?
There are so many blackjack variants available to players today. With so many options, it can be difficult to know which ones are worth your time. And so, we have compiled a list of some of the most exciting blackjack titles to keep you entertained this Summer.
Classic Blackjack
Classic Blackjack by Microgaming is one of the most popular blackjack variants there is. It is a straightforward-to-learn game as it does not contain any side-bets or other features that complicate the gameplay. This, along with its impressive RTP of 99.41%, makes it particularly attractive to gamers regardless of their experience level.
Classic Blackjack is played with only a single deck of cards, a feature that contributes to the significantly low house edge. Like any Blackjack game, the objective here is to beat the dealer by getting a total card value of 21, or closer to 21 than the dealer. To start the game, choose your bet first for the upcoming round.
This game offers a wide betting range of $1 to $200. To begin a round, you click on the 'deal' button. The house then deals you two cards with both face-up. The dealer is dealt two cards also, but with one face down and the other face up.
Once you have received your cards, you have a choice to make. You click 'hit' if you want an additional card, 'stand' if you are satisfied with your card value and want to end your turn, 'double' to double your bet and be dealt another card, or 'split' if you have been dealt two cards of equal value and want to double your bet and build two hands.
Here, the dealer must hit on a soft total of 17 or lower and stand on a hard total of 17 or more. A player wins by:
Getting Blackjack (21), if both the player and dealer get Blackjack, the game is drawn, and both the dealer and player push.
Making a hand closer to 21 than the dealer's without going over 21 (busting).
Staying under 21 if the dealer goes over 21 (busts).
In this game, the cards are reshuffled after every round, so card counting is not possible. If you are dealt Blackjack, it will pay 3:2, while insurance will pay 2:1.
Zappit Blackjack
Zappit Blackjack, created by Geoff Hall and distributed by SG Digital, offers a fun and exciting take on the classic card game. It has an RTP of 92.60% - 98.87%. The goal here is similar to other Blackjack variants: the player needs to beat the dealer by getting a card total of 21, or closer to 21 than the dealer without going over. But Zappit Blackjack offers up a unique twist. Here, the player can discard or 'zap' poor hands and replace them with two random cards.
Choose your bet first to play; you can bet between $1 and $500. After choosing your bet, you click on the deal button to start the game. You are dealt two cards, both facing up. The dealer is also dealt two cards, one face up, one face down.
For the most part, the game proceeds as expected of a Blackjack game. You have the standard options to hit, stand, double, split or surrender, depending on your cards and the dealer's face-up card. Insurance is offered if the dealer's face-up card is an Ace.
Things get interesting with the special Zap button, however. If you get a hard 15 - 18, you have the option to zap the cards. This discards both your cards and replaces them with two random cards. The downside is that if you get a 2-hand 21 after using the zap button, it does not count as a Blackjack and does not receive the 3:2 payout.
The rules here are similar to the standard Blackjack rules, with a few differences.
Blackjack pays 3 to 2
Zapped blackjack pays 1 to 1
Insurance pays 2 to 1
The dealer will push on a total of 22 except blackjack
Players can zap on 15, 16, and 17; you cannot zap cards that have already been exchanged.
Dealer must hit soft 17
You can double any two cards
One card is dealt on split aces
You can split up to 3 q
Blackjack Switch
Blackjack switch by PlayTech is another exciting blackjack variant for you to check out. With an RTP of 99.92%, it is quite popular among gamers around the world. The game plays out similarly to other blackjack variants; to win, you need a card total of 21, or closer to 21 than the dealer. What separates this game from the other Blackjack variants available is that the game allows you to swap cards between hands, giving you a way to turn bad hands into good ones.
You need to make two bets of identical size to play this game. Here, you are dealt two hands by the dealer. The dealer then takes a single hand, with one card visible and the other face down. After the dealing, you allow the top-card (the second card you're dealt) of each hand. You also have the usual options to hit, stand, double, or split. You can only split once in this game, but a double after splitting is possible.
After you make a decision, the dealer reveals his face-down card. With the advantage the card swapping confers on players, it is no surprise that the game has set rules to help the house recover some of its edges. The first is that the dealer busting on 22 is not a loss for the house, except the player gets a natural Blackjack hand, which is then paid at 2 to 1. Also, the dealer will hit on a soft 17.
The game offers a side bet called the super match. This is a separate bet based on you getting pairs. You are paid 1:1 for a pair, 5:1 for two pairs, 8:1 for 3 of a kind, and 40:1 for 4 of a kind.
Ante Up 21 Blackjack
Created by Michael Forster, Ante Up 21 blackjack, from FYI Gaming, offers a pretty interesting take on the classic table game. It successfully combines elements from 2 of the biggest casino games in the world, blackjack, and poker into one truly delightful game. The game offers multiple betting options, one bet for the blackjack hand, one for the poker game, the ante bet, and the last for the poker bonus side bet.
The blackjack bet is the only mandatory bet of the 3. The ante bet is equal to the table minimum or higher but cannot exceed the blackjack bet. After you place your bet, you are dealt two cards face down, with the dealer getting one face-up card and a hole card. The game begins with the poker aspect of the game.
You compare your hole card to the dealer's face-up card and decide whether to play the hand or not. If your hand is strong enough and you want to continue with the poker hand, you'll have to place another bet of equal value of the ante. However, if you don't like your cards, you can pass without placing the bet, but you'll lose your ante.
The blackjack portion of the game starts after each player has made a bet or passed. The blackjack rules are as follows:
Insurance would be offered with an Ace showing.
Players can double down on any card total.
The dealer must hit soft 17.
There is no surrendering.
If a player with a live poker hand busts, the hand can still play like a poker hand.
The poker round begins after the blackjack round is completed. The dealer must have at least a queen high to qualify; if not, the players are paid 1:1 on their ante, and the raise bet is returned. If the dealer qualifies, the hands are compared, and the best two-card poker hand wins. Only the first two cards dealt are used to form the poker hand. The winner is paid 1:1 on the ante and raise.
The game offers a poker bonus bet independent of the blackjack and poker games. The bet is based on whether the player's first two cards are pairs or not and if the dealer's up-card matches the pair. A pair pays you 3:1, a suited pair pays 15:1, aces pay 10:1 for unsuited aces and 30:1 for suited aces, 3 of a kind gives you 40:1 and 250:1 if they are suited.
Multihand Blackjack
Multihand Blackjack from Microgaming offers exciting gameplay and an impressive RTP of 99.6%. The game is played with two decks of cards shuffled after each round. Players are allowed to hold and bet on up to 5 hands at a time.
Once the cards are dealt players have the option to hit, stand, double, or split. You are offered insurance if the dealer shows an Ace. Like all blackjack variants, the goal is to land cards with a value of 21, or closer to 21 than the dealer's cards, without going over 21.
Here, the dealer has to stand on all 17. The player can double down on hard 9, 10, or 11 only but never after a split. There is no option to surrender, and an Ace and a 10 counts as 21, not blackjack. Blackjack pays 3:2, a standard winning hand plays 1:1, and insurance pays 2:1. The game offers side bets to players based on getting pairs. You are paid 7:1 for a mixed pair, 15:1 for a colored pair, and 30:1 for a perfect pair.
Exciting Blackjack Games For Summer 2021
And that's our list of the most exciting blackjack games for you to play this summer. Play with us at FanDuel Casino for a chance to win juicy rewards while having fun.
New FanDuel Casino customers get to play your first day risk-free up to $1000 when you sign up today!