Eli Manning Says Tom Brady Still Isn't Over Super Bowl 42 Loss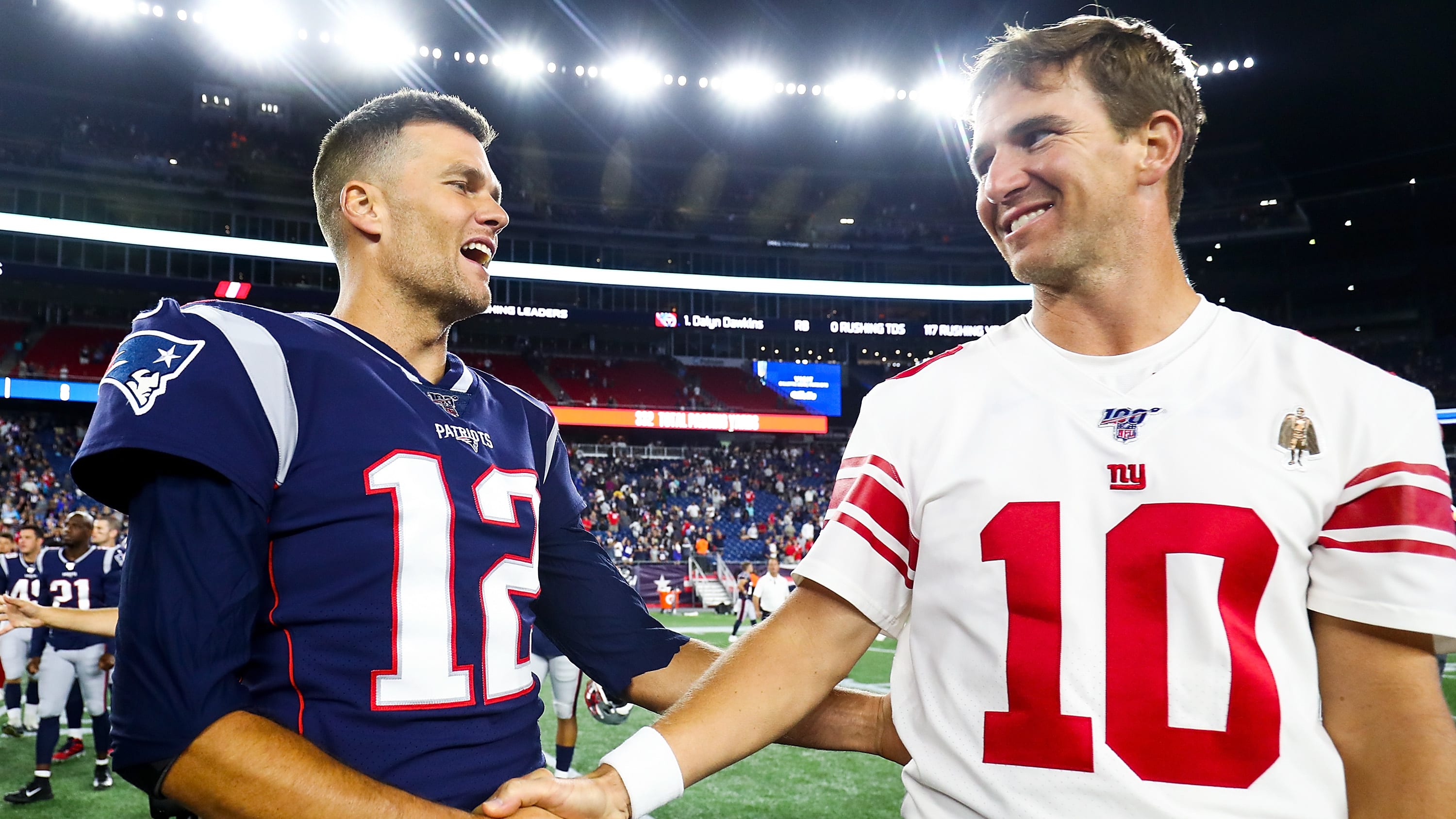 Updated:
Tom Brady is the winningest player in NFL history, racking up six Super Bowl rings during his 21 seasons. Entering his record 10th Super Bowl appearance, Brady can add to that total.
However, Brady could've already had his seventh ring (or more) if his three Super Bowl losses ending differently. Two of those losses came against former New York Giants QB Eli Manning, who says Brady still isn't over those defeats.
In particular, Brady's loss in Super Bowl 42 against Manning's Giants still bothers him to this day. That year, the New England Patriots ran the table and were 18-0 heading into the championship. The underdog Giants, though, pulled off the upset and blocked the greatest season ever.
Brady is the ultimate winner, so it's no surprise that he's bothered by any loss, even in the regular season. But a defeat on the cusp of a ring has to especially sting, and he's had to experience that three times, with two against Manning.
In Super Bowl LV, Brady enters as the underdog as he tries to avoid a fourth championship loss.
Sign up for FanDuel Sportsbook today and get your first bet risk free for up to $1,000!