El Dorado: The Lost City - FanDuel Casino Review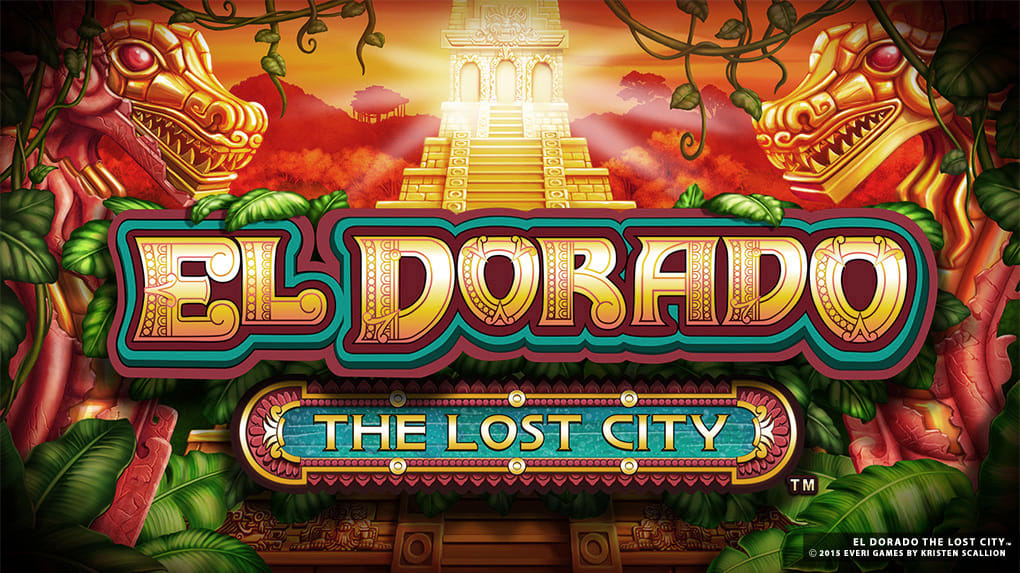 Updated:
If you are looking for a slot game that takes you on an adventure and at the same time gives you lots of winnings, then you are at the right place. El Dorado: The Lost City online slot comes with lots of amazing features and rewarding bonus offers. Players get to win in many ways, as it has up to 40 paylines.
This game by Everi Interactive will have you coming back for more as there is never a dull moment. It is a beautifully designed site with lots of brightly lit gold symbols. This game comes with an RTP of 96% which is the average you get in most online slots, and you can get decent wins from the game. You will get to know more about this slot game as you read our review.
How to Play El Dorado The Lost City Online Slot
One thing experienced gamblers will tell you about slot games is that you need to find out about a game before risking your money in it. Luckily, this El Dorado slot game comes with a free play mode letting you understand the rules and strategies involved in the game. The free play version is very much like when playing with real cash.
El Dorado: The Lost City slot comes in a 5x4 reel layout and with its 40 paylines; it is not an easy slot game. That is why you need to learn to play the slot before attempting to win from it. One way you can be sure to increase your chances of winning cash at this game. especially its huge jackpot, is to play with a licensed online casino like FanDuel.

Here you get to benefit from lots of amazing bonuses and free spins from the El Dorado: The Lost City Slot. Although the El Dorado: The Lost City slot is a game of luck, you gain an advantage when using winning strategies to play and even get to grab the huge jackpot prize. You should stake only what you can afford, however you should know that with this game, you get high returns when you stake higher amounts.
El Dorado: The Lost City Visuals and Sounds
This amazing game from Everi Interactive is based on the controversial city of El Dorado. The city is claimed to be sitting somewhere in the South American region but has never been found. Well, in reality, you can say it doesn't exist but El Dorado exists in this slot game.
El Dorado: The Lost City slot comes with an amazing theme set in jungles and ancient structures. The game was designed by South American natives and the Lost City is presumed to be rich in gold. There are lots of gold symbols in this slot game, and getting them gives players a chance to win cool cash. The background music makes the game immersive and adds a little bit of adventure to the game.
Jackpots on El Dorado: The Lost City Online Slot
The El Dorado: The Lost City promises to be an exciting slot game in which players can expect great winnings. One of the best features this game offers is its high jackpot prize winnings. It isn't every day you come across a slot game that offers this huge amount as this El Dorado game.
When you play this online slot, you get a chance to win a jackpot of up to $240,000. Apart from its impressively high jackpot, players can still win lots of money from its amazing bonuses
Special Features on El Dorado: The Lost City Online Slot
The El Dorado: The Lost City slot not only boasts of great graphics and visual appeal but also its amazing features. In this slot, players look for lost and long-forgotten treasures in the city. It comes with entertaining special features like the Reel Match feature, which can fill up the reels to give players access to matching symbols instantly.
The Reel match has a random base game spin amount. The game randomly chooses 2 to 5 reels to get matching symbols across the reels. This feature triggers the free spins bonus in the game. El Dorado: The Lost City slot offers rewarding free spins especially when the scatter symbols are matched.
If you successfully match 3, 4, or 5 scatters on the reels, you can get multiplier bonuses of 2x, 5x, or 20x of your total stake amount. Additionally, this feature also gives 6 free spins which you can play with. The reel match remains active when you use the free spin bonus and you can a maximum of 90 free spins.
The Wild symbols are another special feature in this slot game. They are represented by golden symbols and you will find them in the regular gameplay and during the bonus free spins round. The wild feature can be used to substitute other symbols in the game except for the reel match symbol.
Is El Dorado The Lost City A Good Online Casino Game?
One of the reasons most gamblers love this slot game is because of its impressive RTP. The El Dorado: The Lost City Slot gives players a chance to win big. If you are looking for a high returns game, you may want to try to grab the $240,000 jackpot.
The game comes with amazing graphics and visual effects which you will find appealing. This El Dorado slot game is one of the top online casino games offered on FanDuel. You can stake as low as 40¢ and a maximum bet of $400 in the El Dorado: The Lost City Slot.
New FanDuel Casino customers get to play your first day risk-free up to $1000 when you sign up today!