El Dorado Infinity Reels - FanDuel Casino Review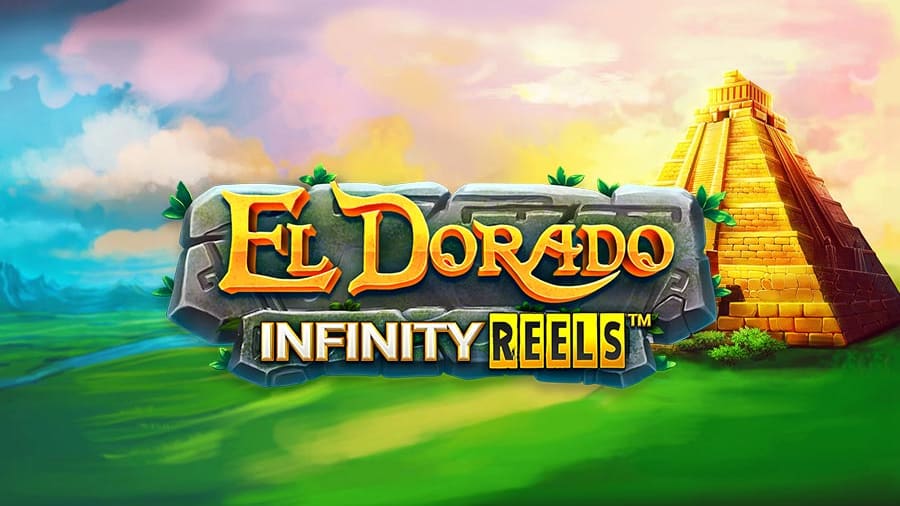 Updated:
Take a trip into the virtual jungle in Central America to find the lost gold in this exciting slot from ReelPlay. El Dorado uses the developer's new Infinity Reels engine, adding one extra reel for every win. Also, for each successive win, it boosts a multiplier by 1x. So if you can expand the reels to 15, the bonus of 888x your stake is up for grabs.
El Dorado is a top rated slot at Fanduel because it has many exciting features that make its gaming experience worthwhile. From the infinity reels engine to the free spins feature, there is a lot to explore as you continue to spin the reels. Keep reading to find out more about the adventure-themed video slot from ReelPlay.
How to Play El Dorado Infinity Reels Slot
To play this slot, you need to adjust your stake between 0.20 and 40 per spin. Once you do that, you can hit the spin button. Each spin starts from a layout of 3 reels and four rows. When you can land a winning combination, an additional revolution will join to the right. If you keep landing winning combinations, the process will continue to repeat until the win stops and reverts to its original 3x4 layout.
Once you start spinning the reel, there is a chance that you can win up to 357.65x your stake in the base game. If you are lucky enough and activate the free spins feature, you can win up to 6,250x your stake for each free spin. To avoid having to adjust your stake for every spin manually, you can use the AutoPlay feature.
El Dorado Infinity Reels Slot Visuals and Sounds
The El Dorado Infinity Reels slot has a modern, fresh, and colorful look that is visually appealing. The game is set in the central American jungle, where mysterious treasures were hidden long ago. Your goal is to find the hidden gems and claim all the things you can see for yourself.
The reels sit on a jungle-like backdrop, and you will find stone blocks filled with six gemstones and 4 Aztec facemasks. The gemstones offer a lower payout, while the facemasks are more rewarding. Also, you should be on the lookout for Aztec Man with the headdress because he represents the game's wild symbol.
In addition to the fantastic visuals, the sounds added to the games improve the overall experience because they fit perfectly with the theme. For example, when you land a winning combination, a different sound matches the animation. So, if you want to enjoy your gaming experience, you might want to ramp up the volume while you continue to spin the reels.
Jackpot
Aside from the exciting features that this game offers, there is a jackpot feature that can help you get a massive payout. To activate this feature, you need to land 12 wins in a row. Since the reels expand with every success, they reach their maximum size once you get to 12. Once this happens, you will get a special bonus worth 888x your stake, also known as the jackpot feature.
Special Features
This slot game has two main special features: the Expanding Multipliers and the Free Spins feature. The Expanding Multipliers feature starts in the base game with every winning combination you get. Then, as the reels expand, the multiplier will increase by 1x until you stop forming winning combinations. When that happens, the multiplier resets to 1x.
On the other hand, you must land a winning combination of the temple scatters symbol to activate the free spin feature. You will get to play with ten free spins and a standard 1x multiplier boost for every expansion at the start. You will receive four additional spins if you can get a temple symbol win in the free spins feature. Additionally, the feature comes with four different free spin levels.
Level 1: 95.51% RTP and 1x multiplier
Level 2: 95.91% RTP and 2x multiplier
Level 3: 96.16% RTP and 3x multiplier
Level 4: 96.54% RTP and 4x multiplier
You can decide to bank your free spins, and the next time you activate the feature, you start with level 2. Then, if you choose to bank it again, you will play with level 3, and so on.
Is El Dorado Infinity Reels Slot an excellent online casino game?
The El Dorado Infinity Reels slot can take a bit of getting used to for the first-timer, but once you are familiar with the mechanics, there is more to enjoy. This slot is a medium to high variance slot and is worth every moment of your time, and if you are lucky enough, you can win up to 6,250x your stake. All in all, the slot is unique, and its payout is substantial. So, you should give it a try today at FanDuel Casino.
New FanDuel Casino customers get to play your first day risk-free up to $1000 when you sign up today!