Diamond Hearts - FanDuel Casino Review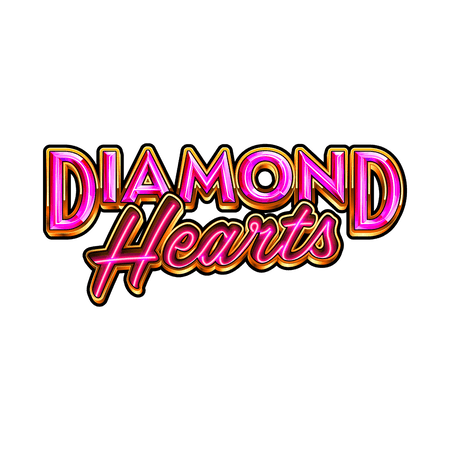 Updated:
Diamond Hearts is a cute yet simple 3-reel slot machine to try if you're looking for an attractive, straightforward 3-reel slot to play. Everi's delicious game offers 9 paylines to win on, as well as classic symbols like the BAR and 7s. Diamond Hearts slot online is ideal for individuals who prefer their games to be as straightforward as possible.
There are no free spins here; instead, you can get wild multipliers worth up to 4x while you play. It's a great game for beginner gamers and those who like a game without insane bonus elements.
You can always count on Everi's high-quality mobile slots to keep you entertained wherever you go. In this game, the symbols used are some of the most well-known in the world of slot machines. BAR is the lowest-paying sign. There is a 7 at the top of the paytable. A single, double, or triple version is available in a variety of pink and red colors. The wild heart embossed with the game's emblem is another symbol to keep an eye out for.
How to Play Diamond Hearts Online Slot
You need to know exactly how to place your bets before you start playing Diamond Hearts for real money. Winnings are determined by the initial wager multiplied by the number of paylines activated in the game.
The minimum stake is 0.90 credits, and the maximum is 450. The following are some of the possible winning combinations when playing Diamond Hearts:
Payline 1 has 3x Diamond Hearts (Wild), while Paylines 2-9 have 10,000x Diamond Hearts (Wild).
2,000 Triple 7s and 200 Double 7s in a single game
Single 7s in a Box
Any sevens in the range of 60
Thirty-one Double BAR
20 x BARs, one by one
Any BARs multiplied tenfold
Diamond Hearts Slot Visuals and Sounds
This slot embraces stunning animations and fantastic sound effects. This game's fascinating graphics and soundtrack will have you playing for long periods without getting bored.
At first glance, Diamond Hearts resembles a slot machine at a real-world casino. Lines crossing over the reels are shown by a series of rivets. The Diamond Hearts slot logo is located directly above the lovely red background.
Even for those who have never been to Vegas, the atmosphere and experience are reminiscent of this bustling city. You'll be able to immerse yourself in the game's atmosphere while playing. In addition, the symbols on the reels are perfectly aligned with everything to give you a memorable gaming experience with a modern twist.
Special Features on Diamond Hearts Slot
When it comes to games that provide fantastic benefits, some gamers aren't too concerned. Even though it might be entertaining to play a game that constantly surprises you with a new feature, it can also quickly become tedious. Enter Diamond Hearts online slot, which has more straightforward gameplay mechanics.
The Diamond Hearts wild is the sole big bonus in this slot. It works as a wild multiplier when used as a substitute for other symbols. You will gain a 2x multiplier if you land one next to the 7s or BARs. A 4x multiplier will be given to you if you receive two wilds with a 7 or a BAR in them instead.
Of course, if you manage to line up three Diamond Hearts wilds along a payline, you would be in the driver's seat for a big payout. See if you can land three Diamond Heart wilds on the first payline to win the most money in the game.
Is Diamond Hearts a Good Online Casino Game?
If you're looking for an online casino game with a thrilling effect, the Diamond Hearts slot from Everi is an excellent choice. With no additional major distractions, it's perfect for those players who prefer to play with just themselves and the reels. Spin the wheel and see if you've hit the jackpot! You may even be given a multiplier bonus if you do!
Even if you don't care about money, the game can pay out up to 10,000 times your stake. Because of this, you will be able to leave with anything of value after some time. With just three reels and nine paylines, this online casino game is perfect for new and expert gamers. If so, you should play Diamond Hearts on FanDuel Casino today!
New FanDuel Casino customers get to play your first day risk-free up to $1000 when you sign up today!