DeMarcus Lawrence Throws More Shade at Jalen Hurts With Post-Week 6 Comments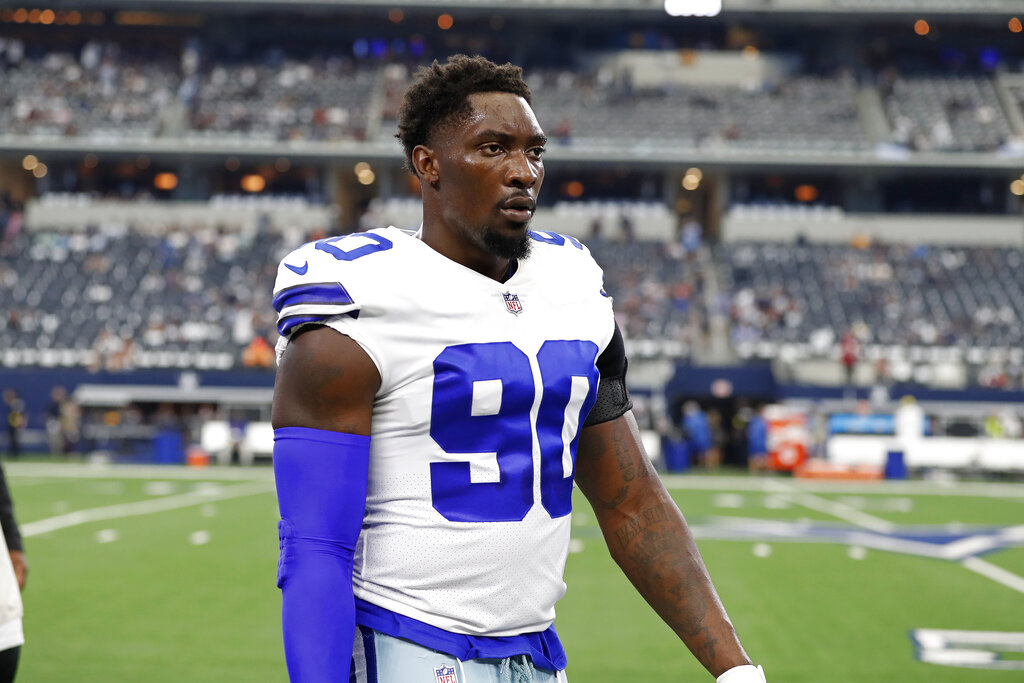 Updated:
Dallas Cowboys defensive end DeMarcus Lawrence apparently doesn't think too highly of Jalen Hurts.
After taking a shot at Hurts before the Cowboys' Week 6 game with the Philadelphia Eagles, Lawrence didn't let Dallas' 26-17 loss deter him from taking another jab after the defeat.
While Lawrence conceded that Hurts "did a good job with his offense today" and is "a good quarterback," he doesn't believe Hurts should be considered elite.
In Lawrence's defense, Hurts' numbers certainly don't scream elite. While he's improved as a passer and is enjoying the best season of his career, he's thrown just 6 touchdown passes in 6 games this year and is averaging only 199.3 passing yards per game over his past 3 contests.
Elite or not, Hurts is the only undefeated quarterback in the NFL right now after leading Philadelphia to a 6-0 start. He's getting the job done and helping his team win games, even if his stats don't always jump off the page. Largely thanks to Hurts, the Eagles have the second-best Super Bowl odds (+550) on FanDuel Sportsbook's NFL odds.
Lawrence might want to refrain from taking any more digs at Hurts, as the two teams will meet again in Week 16. Based on how Sunday's game turned out, he better hope Hurts has forgotten those comments by then.
Game odds refresh periodically and are subject to change.