Dawson Knox Tweets Emotional Tribute to Brother Luke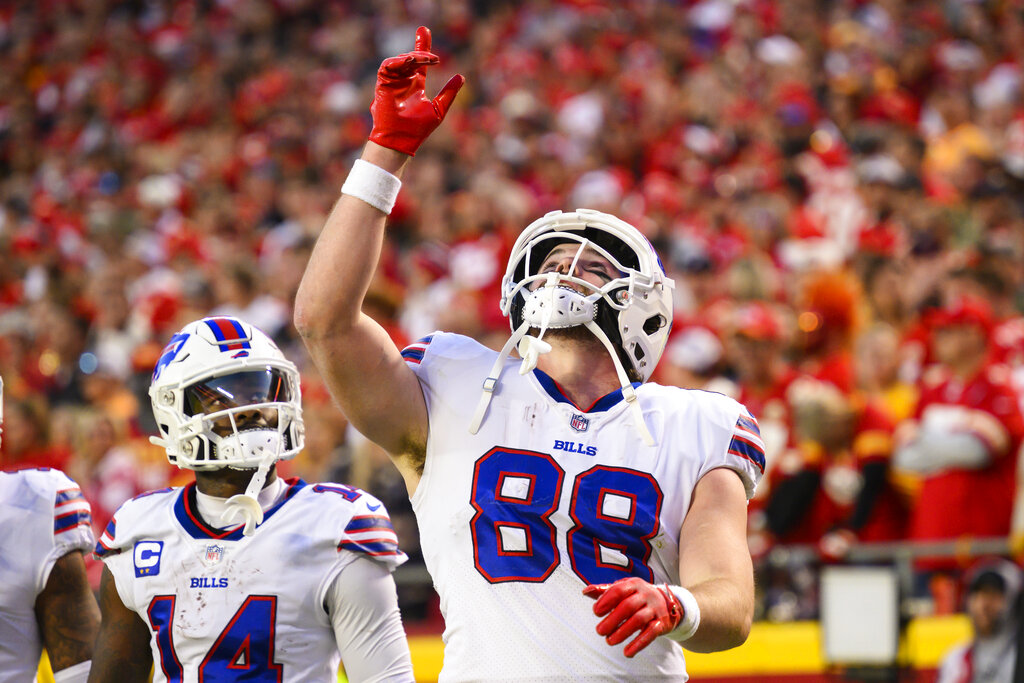 Updated:
Tight end Dawson Knox came up big for the Buffalo Bills during their 24-20 road win over the Kansas City Chiefs in Week 6, scoring the game-winning touchdown in the fourth quarter. After completing the decisive score, Knox celebrated by looking up and pointing to the sky.
On Monday, Knox explained that the gesture was a tribute to his late brother, Luke.
Dawson Knox Touchdown
Dawson's younger brother Luke was just 22 when he unexpectedly passed away in August. Luke played college football and was preparing for his senior season when his life was tragically cut short. He had recently transferred to Florida International University after four years at Oxford.
Luke wore number 16, which is the number referenced by Dawson in his tweet. The touchdown was Knox's first of the season, and thus the first since losing his brother.
Knox's clutch TD was a great way to honor his sibling, who had dreams of following him to the NFL. While Luke never got the chance, he'd be happy to see Dawson making the most of it.