Commanders Reveal Starting QB Plans for 2023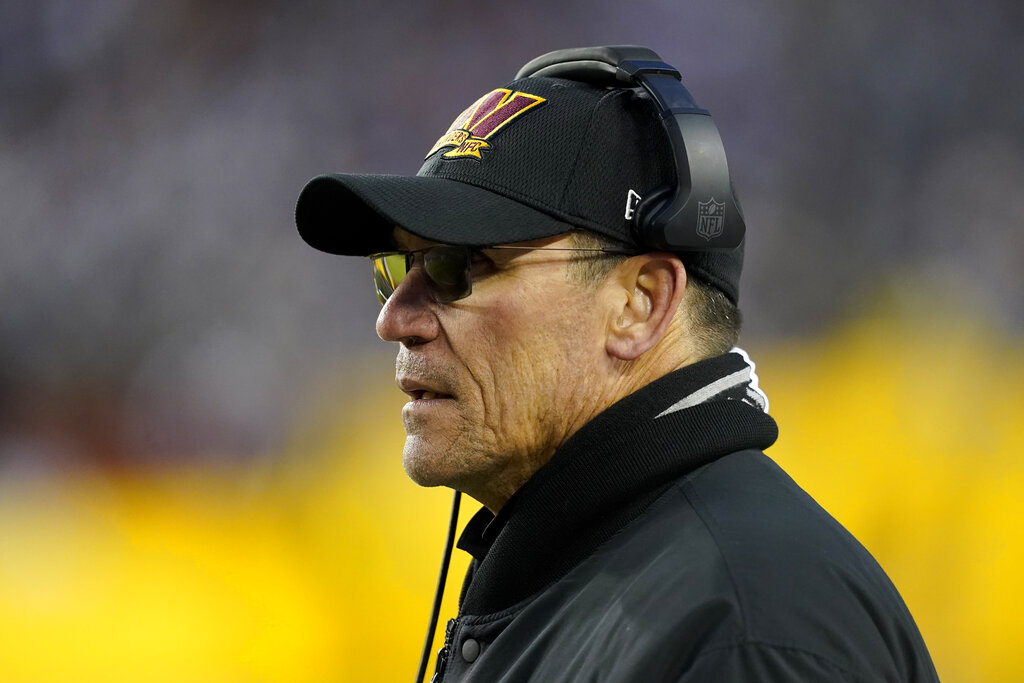 Updated:
The Washington Commanders' 2022 season was defined by inconsistency. They opened the year 1-4, then won six of their next seven to surge into playoff contention. They ultimately collapsed down the stretch, however, missing the postseason after going 1-3-1 over their final five games.
Instability at quarterback was a major reason for Washington's volatile performance as Carson Wentz, Taylor Heinicke and Sam Howell all started games under center. After a season of uncertainty at QB, the Commanders have clarified their plans for the position for 2023.
Washington Commanders Quarterback
Howell, who started the team's regular-season finale against the Dallas Cowboys, is expected to open 2023 as Washington's starting QB. The team apparently likes the 22-year-old's upside and wants to give him a chance to see what he can do.
The fifth-round draft pick held his own against a tough Cowboys defense during Week 18, completing 11 of 19 passes for 169 yards, 1 touchdown and 1 interception in his NFL debut. He also showed off his mobility on the ground, rushing five times for 35 yards and a touchdown in the Commanders' 26-6 victory.
It was a good start for Howell, who has the potential to improve in 2023 now that he has an NFL season under his belt. Washington has been searching for a franchise quarterback since Kirk Cousins left after the 2017 season and hopes it has found a long-term solution in Howell.