Collin Morikawa Open Championship 2022 Odds, History, Predictions & How to Watch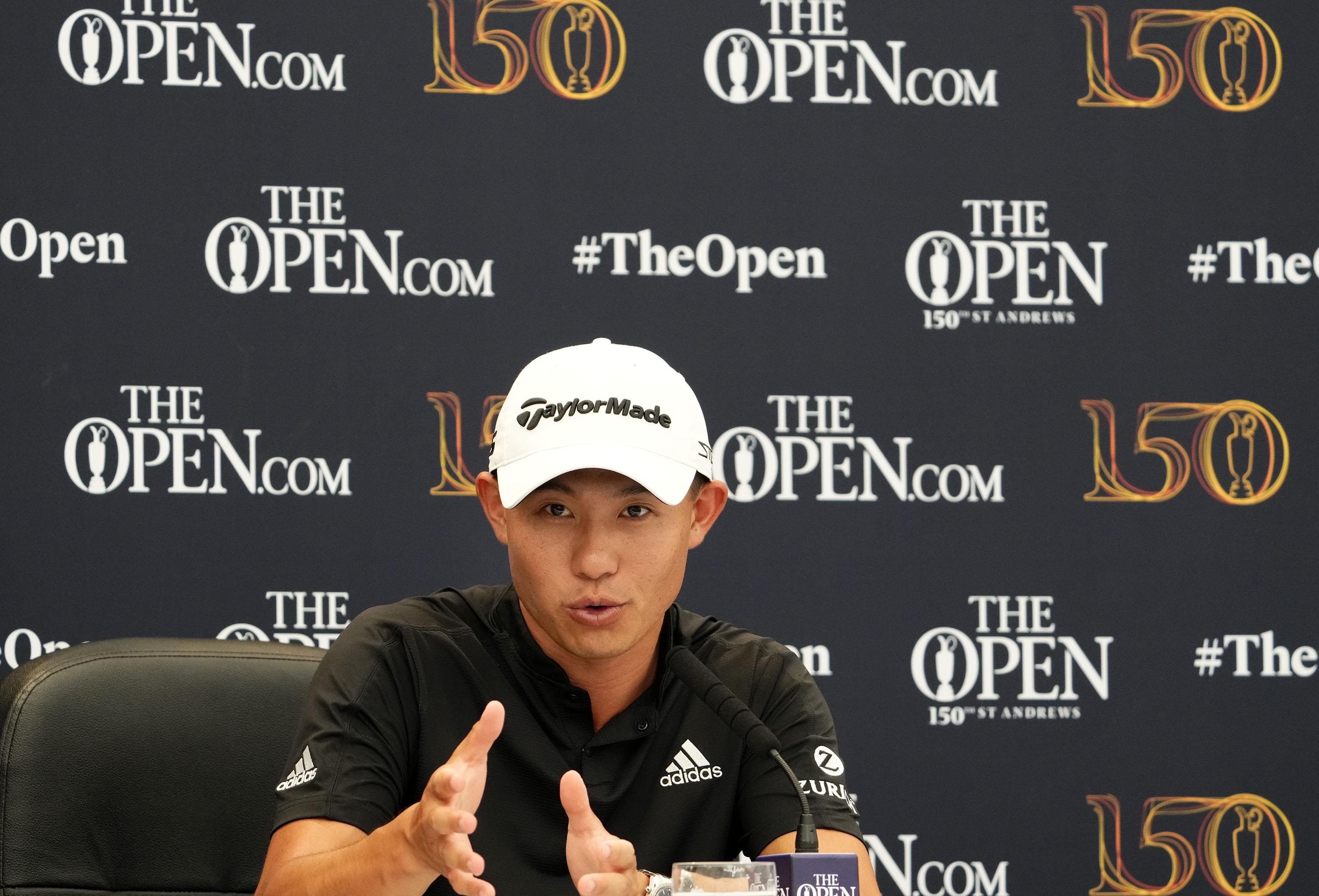 Updated:
The Genesis Scottish Open was the final stop on the 2022 PGA Tour before the Open Championship at the famed St. Andrews.
Legacies are made at the Open Championship, especially when it's played at arguably the most famous course in the world, and there are few things as meaningful in the golf world as winning a major tournament.
So, naturally, FanDuel Sportsbook already has tons of odds and prop bets available for the Open Championship in 2022.
Collin Morikawa British Open Odds
Collin Morikawa has +2800 odds to win the Open Championship in 2022. There are 11 golfers with lower odds to win than last year's British Open champion.
Has Collin Morikawa Ever Won the British Open?
Morikawa surprised the golf world by winning the 2021 Open Championship on debut.
Collin Morikawa British Open Prop Bets
As for finishing position, Morikawa is -175 to finish top-40, -120 to finish top-30, +300 to finish top-10 and +600 to finish top-five.
In tournament head-to-head match-ups, Morikawa is a -108 underdog against Patrick Cantlay (-128).
Collin Morikawa British Open History
Morikawa has made just one Open Championship start, and he won at +3500 odds in 2021 on debut at Royal St. George's.
Morikawa shot scores of 67 or better in all four rounds with his best a 64 in Round 2 on his way to winning with a 15-under par score of 265.
Collin Morikawa British Open Prediction & Pick
Morikawa pulled off a stunner in his British Open debut last year, but a strong follow-up performance is not too likely. The No. 8 ranked player in the world has struggled this season with his putting, short game and around-the-green stats all ranking outside the top 100 players on Tour over his last 50 rounds.
Despite Morikawa's versatility and meticulousness with strength in ball striking and approach play, I'm not as keen on this 25-year-old American star back at St. Andrews. His short game needs to be at his best to contend, but I'm not even suggesting a top-30 finish is a confident bet.
How to Watch & Live Stream Collin Morikawa at the British Open
The 2022 Open Championship will be broadcast on NBC, USA Network and Peacock, giving golf fans plenty of opportunities to see their favorite golfers in action. You won't necessarily be able to follow Collin Morikawa to every hole this weekend, but here's what the broadcast schedule will look like.
Thursday, July 14
1:30 a.m. - 4:00 a.m. ET: Peacock (live streaming)
4:00 a.m. - 3:00 p.m. ET: USA Network
3:00 p.m. - 4:00 p.m. ET: Peacock (live streaming)
Friday, July 15
1:30 a.m. - 4:00 a.m. ET: Peacock (live streaming)
4:00 a.m. - 3:00 p.m. ET: USA Network
3:00 p.m. - 4:00 p.m. ET: Peacock (live streaming)
Saturday, July 16
5:00 a.m. - 7:00 a.m. ET: USA Network
7:00 a.m. - 3:00 p.m. ET: NBC (television or NBC Live Stream app)
7:00 a.m. - 3:00 p.m. ET: Peacock
Sunday, July 17
4:00 a.m. - 7:00 a.m. ET: USA Network
7:00 a.m. - 2:00 p.m. ET: NBC (television or NBC Live Stream app)
7:00 a.m. - 2:00 p.m. ET: Peacock