Christian Vazquez Opens Up About Jarring Trade and Potential Red Sox Reunion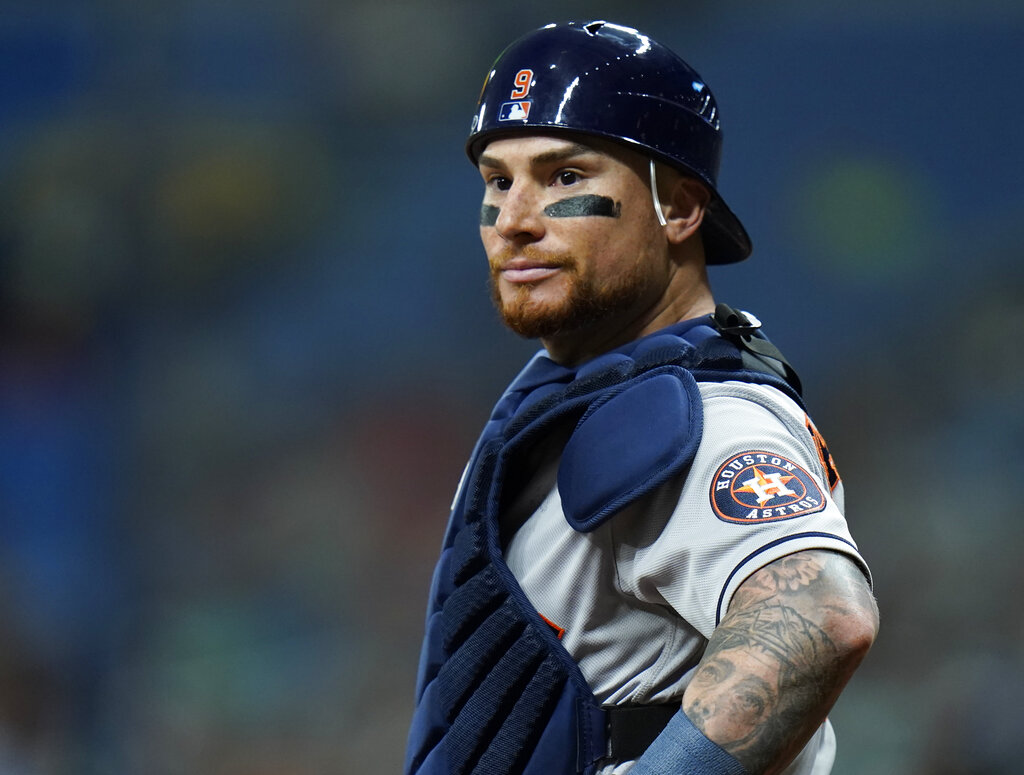 Updated:
Getting traded is never easy, especially when you've spent your entire career with one franchise. That's why catcher Christian Vazquez was so surprised when the Boston Red Sox dealt him to the Houston Astros the day before the MLB Trade Deadline last August.
With Vazquez set to be a free agent this winter, the veteran backstop spoke to Peter Abraham of The Boston Globe about his past with the Red Sox as well as a possible reunion with them.
Christian Vazquez Trade
Vazquez admitted he was caught off guard when Boston traded him to Houston on Aug. 1, saying he "wasn't ready to leave." That was evident at the time, as he had a hard time finding words when reporters informed him that he was switching teams. With the Red Sox still in the hunt for a Wild Card spot at the time, Vazquez was gearing up for a potential playoff push with Boston.
Instead, that drive happened with the Astros, who are set to face the New York Yankees in Game 1 of the ALCS on Wednesday. Vazquez is very familiar with the Yankees from his time with the Red Sox, which began when the team drafted him in 2008 out of Puerto Rico at age 17.
Vazquez debuted with Boston in 2014 and emerged as their everyday catcher several years later, helping the team win the World Series in 2018. Initially lauded for his defense, he evolved into a solid hitter and a respected clubhouse leader for the Red Sox.
While his current focus is on helping the Astros win a title, Vazquez still isn't over the shocking trade two months later. "It was hard and it's still hard," Vazquez reflected, saying it felt like the "worst thing ever" at the time, especially since Boston was in Houston when the trade happened and Vazquez immediately had to face his former teammates.
Despite the pain caused by the trade, Vazquez is still open to returning to the Red Sox if they're interested in bringing him back. That seems unlikely given that they already have two younger alternatives in Reese McGuire and Connor Wong, but the 32-year-old remains hopeful, saying he'd "love it" if Boston reaches out this winter.