Christiaan Bezuidenhout Open Championship 2022 Odds, History, Predictions & How to Watch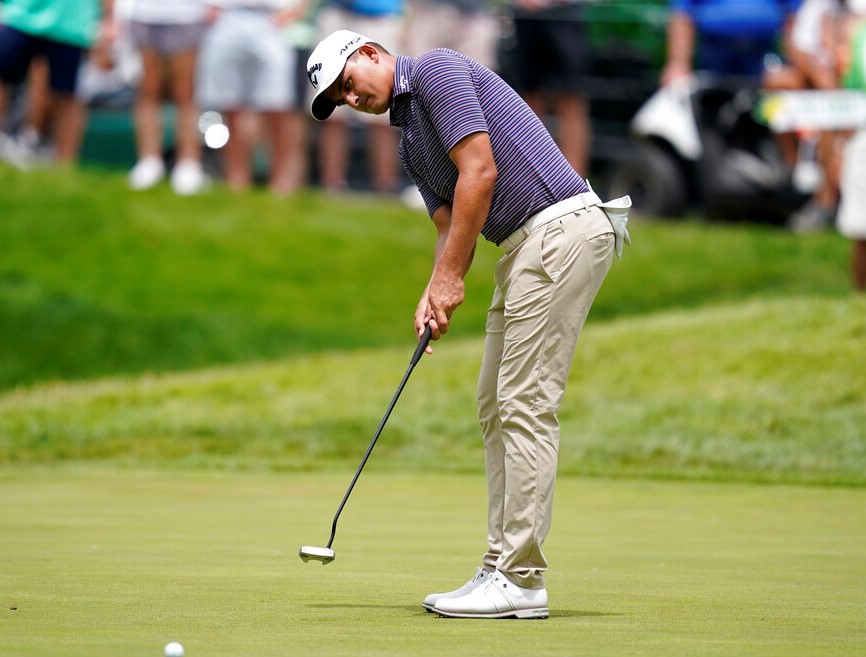 Updated:
The Genesis Scottish Open was the final stop on the 2022 PGA Tour before the Open Championship at the famed St. Andrews.
Legacies are made at the Open Championship, especially when it's played at arguably the most famous course in the world, and there are few things as meaningful in the golf world as winning a major tournament.
So, naturally, FanDuel Sportsbook already has tons of odds and prop bets available for the Open Championship in 2022.
Christiaan Bezuidenhout British Open Odds
Christiaan Bezuidenhout has +11000 odds to win the Open Championship in 2022. There are 42 players with lower odds.
Has Christiaan Bezuidenhout Ever Won the British Open?
Bezuidenhout has never won the British Open and made just two starts.
Christiaan Bezuidenhout British Open Prop Bets
As for finishing position, Bezuidenhout is +175 to finish top-40, +470 to finish top-30, +950 to finish top-10 and +2000 to finish top-five.
Christiaan Bezuidenhout British Open History
Bezuidenhout has made two Open Championship starts and made the cut once. His best finish was T-53 at Royal St. George's in 2021 when he shot his best score of 68 in Round 1.
Christiaan Bezuidenhout British Open Prediction & Pick
Christiaan Bezuidenhout is a 28-year-old South African who has improved his play and standing in the game. He's accurate from the tee and a superb sand player with top-12 putting stats. His recent form and play are positive heading into The Open with a runner-up finish at the John Deere Classic and T-16 last week at the Scottish Open.
Bezuidenhout is a big longshot who is capable of moving up and a top-30 (+470) finish would not be a surprise for a solid payoff. Bezuidenhout has shot 67 at St. Andrews during the Dunhill Links Championship, and has shown he can handle windy and tougher conditions.
How to Watch & Live Stream Christiaan Bezuidenhout at the British Open
The 2022 Open Championship will be broadcast on NBC, USA Network and Peacock, giving golf fans plenty of opportunities to see their favorite golfers in action. You won't necessarily be able to follow Christiaan Bezuidenhout to every hole this weekend, but here's what the broadcast schedule will look like.
Thursday, July 14
1:30 a.m. - 4:00 a.m. ET: Peacock (live streaming)
4:00 a.m. - 3:00 p.m. ET: USA Network
3:00 p.m. - 4:00 p.m. ET: Peacock (live streaming)
Friday, July 15
1:30 a.m. - 4:00 a.m. ET: Peacock (live streaming)
4:00 a.m. - 3:00 p.m. ET: USA Network
3:00 p.m. - 4:00 p.m. ET: Peacock (live streaming)
Saturday, July 16
5:00 a.m. - 7:00 a.m. ET: USA Network
7:00 a.m. - 3:00 p.m. ET: NBC (television or NBC Live Stream app)
7:00 a.m. - 3:00 p.m. ET: Peacock
Sunday, July 17
4:00 a.m. - 7:00 a.m. ET: USA Network
7:00 a.m. - 2:00 p.m. ET: NBC (television or NBC Live Stream app)
7:00 a.m. - 2:00 p.m. ET: Peacock