Chris Olave Gives Update on Leg Injury After Week 4 Game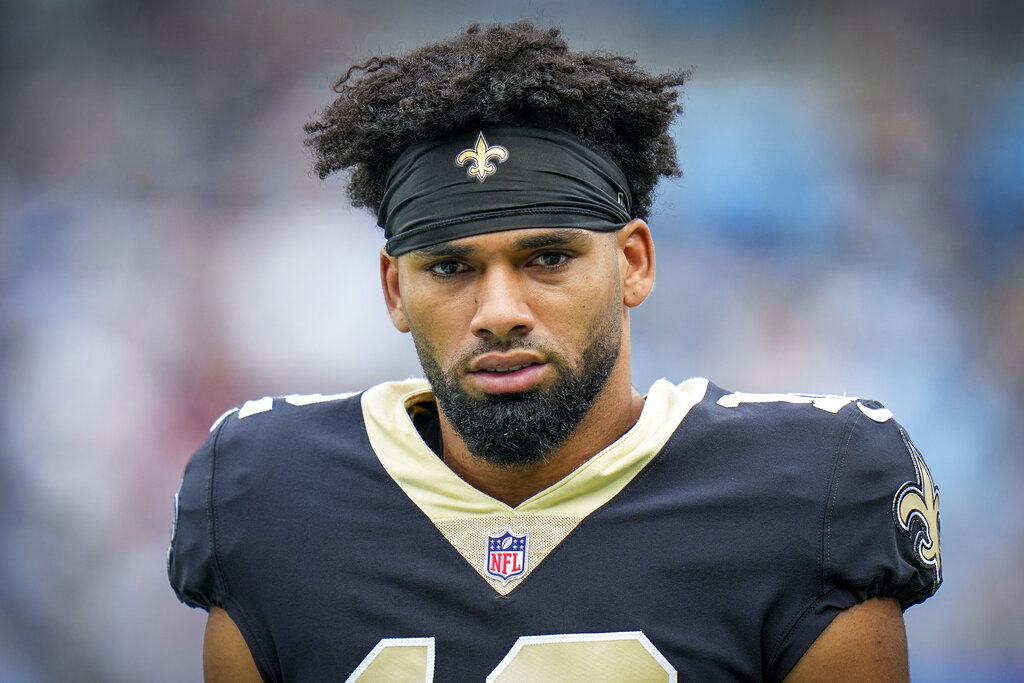 Updated:
The New Orleans Saints suffered a heartbreaking 28-25 loss to the Minnesota Vikings in London in Week 4, but at least they received some good news after the game.
Saints wideout Chris Olave revealed that while he suffered a minor bone bruise during the game, he does not expect it to be serious.
Chris Olave Injury Update
Olave's injury update is a relief to a severely depleted New Orleans offense that was already without Jameis Winston, Alvin Kamara and Michael Thomas in Week 4. Olave stepped up to lead the receiving corps in Thomas' absence, leading the team with 4 catches, 67 receiving yards and its lone receiving touchdown.
The 2022 first-round draft pick is off to a tremendous start in his rookie campaign, leading the Saints in targets (36), catches (21) and receiving yards (335). Olave has been one of the best rookies in the NFL this year and is making an immediate impact on New Orleans' offense.
Thankfully, it doesn't sound like Olave will miss time with his current injury. He'll try to help the Saints snap their three-game losing streak when they host the Seattle Seahawks in Week 5.