Chargers Receive Devastating Joey Bosa Injury Update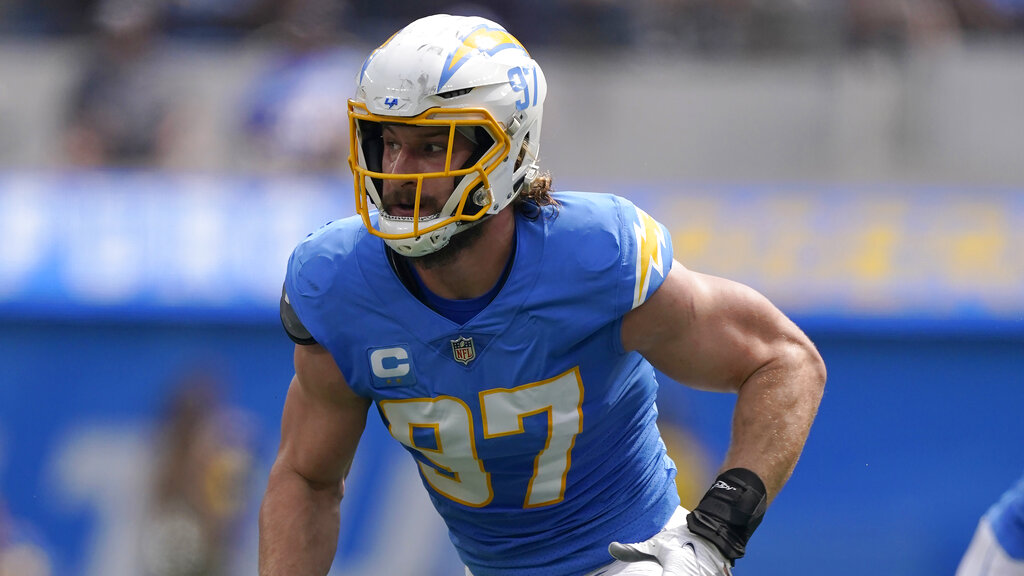 Updated:
The injury hits just keep coming for the Los Angeles Chargers.
LA's star-studded roster has already been decimated by injuries over the first few weeks of the season, including star defensive end Joey Bosa. It was revealed on Sunday that Bosa will miss 8-10 weeks with a groin tear after undergoing surgery on Thursday.
Joey Bosa Injury Update
While most of the Chargers' high-profile injuries have been to offensive players such as Justin Herbert, Keenan Allen and Rashawn Slater, Bosa's injury is a brutal blow to the team's defense. The four-time Pro Bowler was expected to be an anchor on that side of the ball this year, but now it looks like he'll be sidelined for at least the next two months.
This is rough news for a unit that's looking to bounce back against the Houston Texans in Week 4 after surrendering 38 points to the Jacksonville Jaguars in Week 3. Los Angeles must dig itself out of a 1-2 hole if it's going to compete in a tough AFC West this year, but that will be considerably more challenging without Bosa.
Depending on how his recovery goes, Bosa could provide a major boost to the Chargers' defense late in the year. They can't afford too many more performance like the one against Jacksonville in the meantime, however, otherwise it will be too little, too late. Los Angeles currently has +2100 odds to win the Super Bowl on FanDuel Sportsbook's NFL odds.