Chargers Get Surprising Injury Update on Rashawn Slater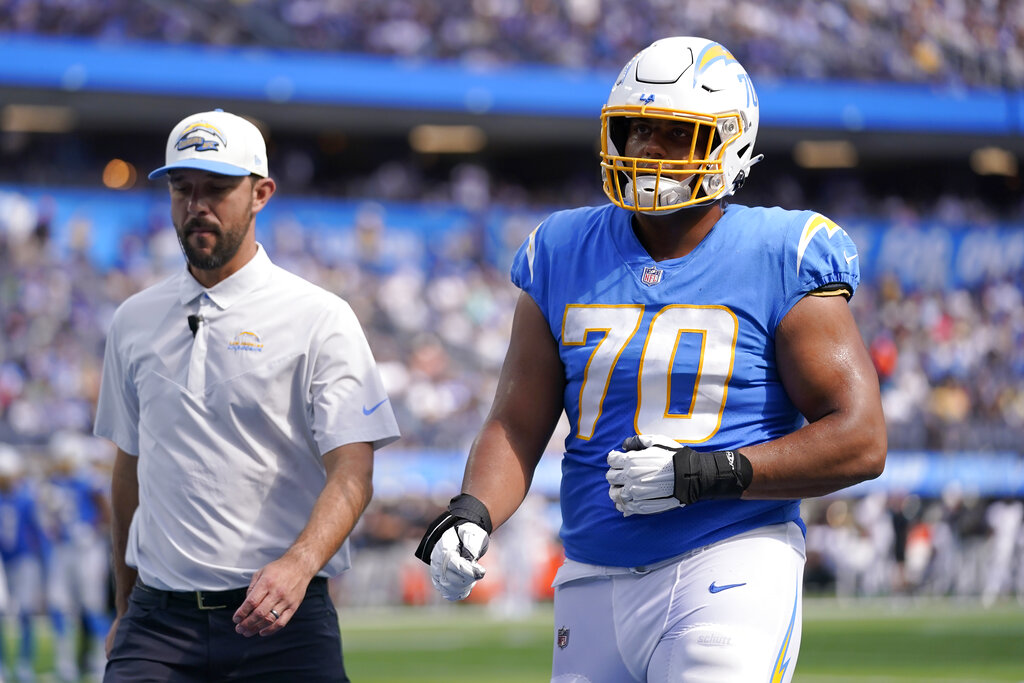 Updated:
The Los Angeles Chargers may not be without Rashawn Slater for the rest of the season after all.
Slater, who suffered a serious biceps injury during the Chargers' Week 3 loss to the Jacksonville Jaguars, was initially expected to be out for the remainder of the year. While he's still planning to undergo surgery, there's a chance he could return for Los Angeles before the season is over.
Rashawn Slater Injury Update
This is extremely encouraging news for the Chargers, who are putting Slater in an IR/to return spot rather than a season-ending slot. The 2021 first-rounder immediately excelled at left tackle last year, giving LA's offensive line a major boost and making the Pro Bowl.
While his presence will be missed, Slater could provide a lift later in the season if he is able to return. The Chargers hope to still be in playoff contention at that point after getting off to a 1-2 start.
With several other star players banged up as well, it's been a rough first month of the season for Los Angeles. Slater's absence won't make things any easier, but at least now there's hope he'll come back this year if his recovery goes well and he avoids major setbacks.