Carlos Correa Can't Stand That He's Not Playing for the 2022 Astros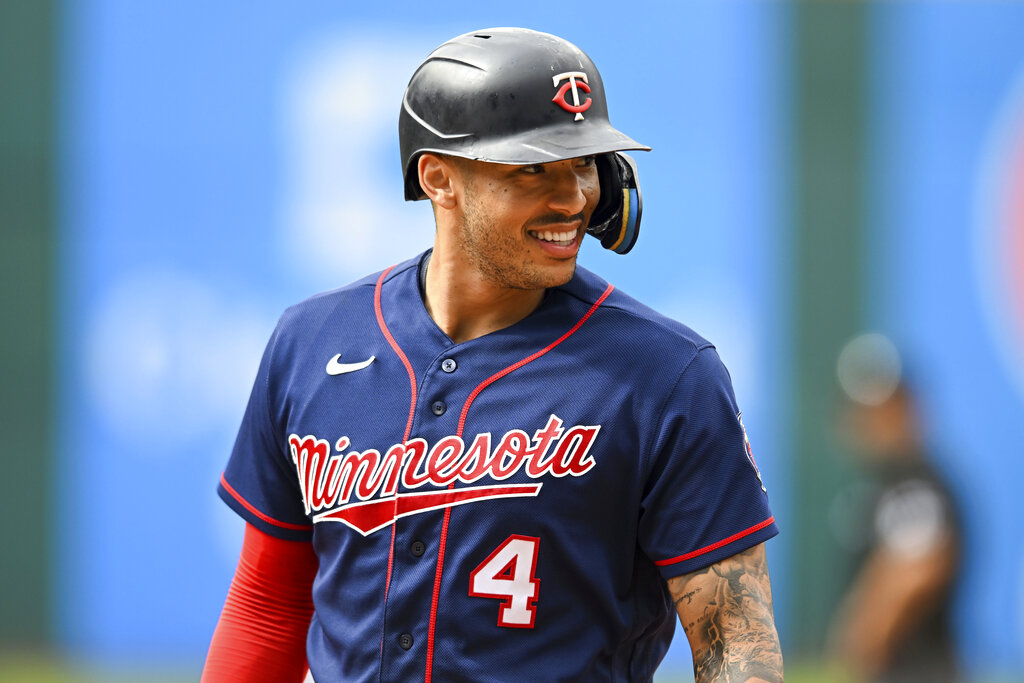 Updated:
It's been less than a year since he left, but Carlos Correa already misses playing for the Houston Astros.
Correa had spent his entire career with Houston before departing in free agency last winter to sign with the Minnesota Twins. The Twins missed the playoffs this year, while the Astros are currently two wins away from returning to the World Series.
Carlos Correa Astros
It's understandable why Correa feels that way, as Houston is one of the most successful organizations in baseball. The Astros have reached the ALCS in six straight seasons, making three World Series and winning one since 2017.
It appears Correa's old team didn't miss him too much this year, however. They replaced him with talented rookie Jeremy Pena at shortstop and won 106 games during the regular season -- second-most in franchise history.
Correa can only watch for now as Houston attempts to win another championship without him. On the plus side, he has the freedom to return to the Astros this winter after opting out of his contract with Minnesota. That will be more challenging now with Pena entrenched at shortstop, so someone would have to change positions.
It all depends on what Correa's goals are in free agency. If it's to sign the largest contract possible and remain at shortstop, then Houston is a poor fit. But if he's more concerned with winning and reuniting with his old teammates, perhaps rejoining the Astros is in the cards.
After beating the New York Yankees in the first two games of the ALCS, Houston has -600 odds of winning the series on FanDuel Sportsbook's MLB odds. The Astros also have the best World Series odds of the four remaining teams at -125.
Game odds refresh periodically and are subject to change.