Cardinals Reveal Probable Pitchers for NL Wild Card Series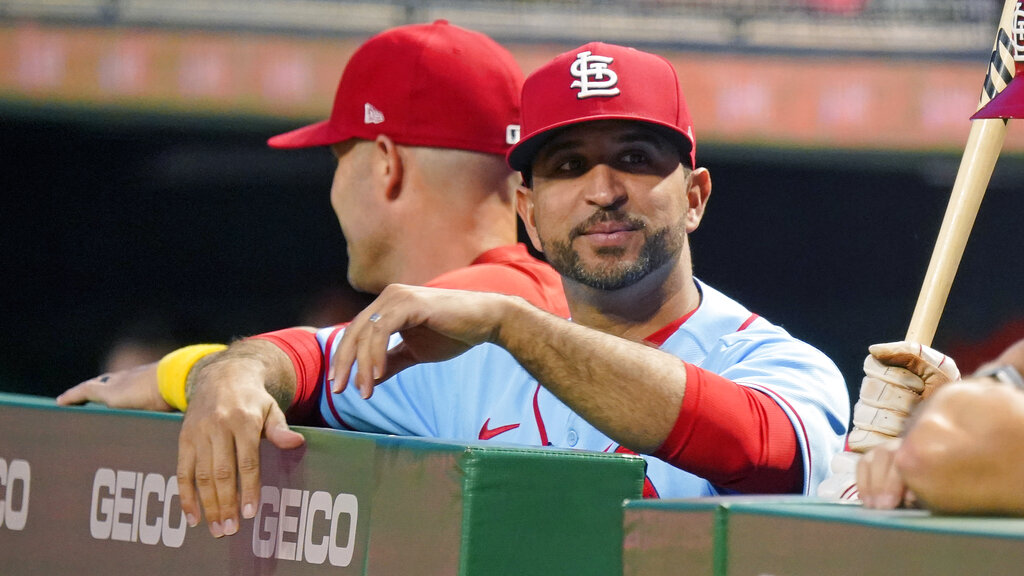 Updated:
With the National League Wild Card Series getting underway on Friday, the St. Louis Cardinals have revealed who their starting pitchers will be for the first two games against the Philadelphia Phillies.
Perhaps somewhat surprisingly, longtime ace Adam Wainwright was not among them.
Cardinals Game 1 Pitcher
The Cardinals announced on Thursday that Jose Quintana will start Game 1 and Miles Mikolas will start Game 2. If the series goes the full three games, St. Louis would likely tab either Wainwright or Jordan Montgomery to start Game 3.
In some respects, Quintana is an interesting choice to start the series opener. Not only was he on a different team to begin the year, but he also doesn't have a ton of postseason experience with only three career playoff starts under his belt.
Even so, Quintana earned the coveted assignment with his strong performance after being traded from the Pittsburgh Pirates at the Aug. 2 deadline. The 33-year-old southpaw immediately emerged as one of the Cardinals' top starters down the stretch, posting a 2.01 ERA in 12 starts for St. Louis.
While Quintana has been lights-out lately, Mikolas had a strong case to pitch Game 1 as well. The 2022 All-Star led the Cardinals' staff in innings (202 1/3) and strikeouts (153) while compiling a 3.29 ERA and a 1.03 WHIP. The 34-year-old righty also has a similarly limited level of playoff history with just two October starts under his belt.
Wainwright would have been a spirited choice for either game given his extensive postseason success. He's already helped St. Louis win one World Series and has pitched tons of big games for the Cards, compiling a 2.83 ERA in 114.1 playoff innings. The 41-year-old veteran also would have been on regular rest for Game 1, but St. Louis might be looking to give him a breather after he faltered down the stretch with a 7.22 ERA in September/October.
With Wainwright or Montgomery (3.11 ERA with St. Louis) waiting in the wings to start Game 3 if necessary, the Cardinals are in good shape from a pitching standpoint as they prepare for one final postseason run with Albert Pujols and Yadier Molina. St. Louis enters the playoffs with +1700 World Series odds on FanDuel Sportsbook's MLB odds.