Buffalo Weather Could Have Big Impact on Divisional Round Game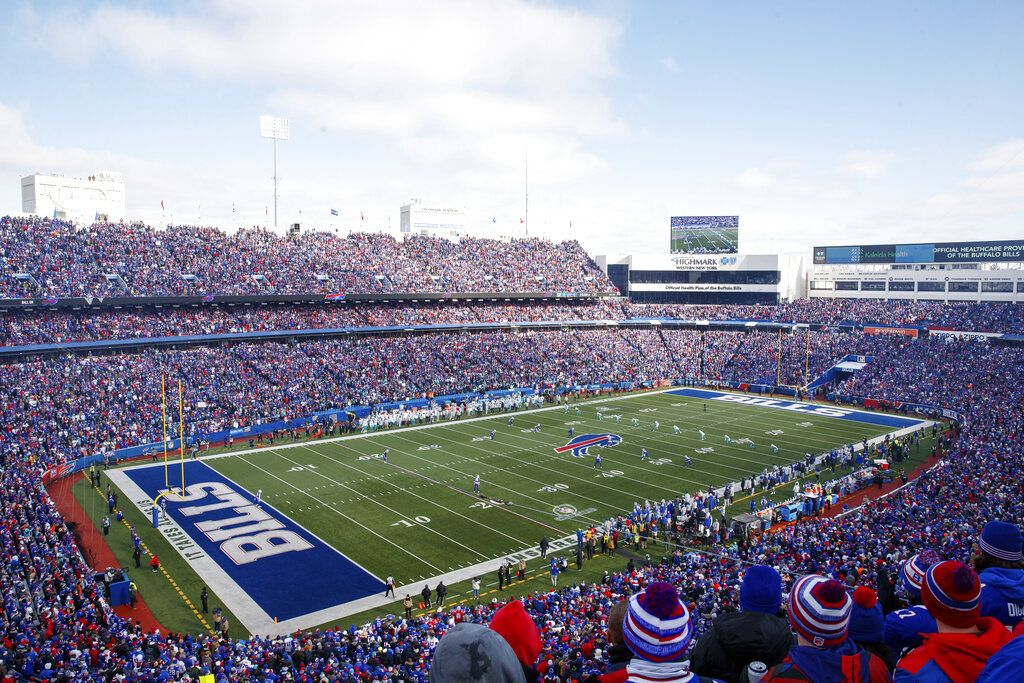 Updated:
Winter weather has already had a major impact on the Buffalo Bills this season, affecting several of their games and forcing one to be moved to a neutral site.
Now Buffalo's infamous weather conditions are expected to have an impact on this weekend's upcoming playoff game as well.
Bills vs Bengals Weather Forecast
Early weather forecasts call for snow during Buffalo's AFC Divisional Round game against the Cincinnati Bengals, which kicks off at 3 p.m. ET on Sunday afternoon. The current forecast predicts snow for the entire game with possibly some rain sprinkled in, creating a nasty wintry mix.
A combination of rain and snow would make the field wet and slippery at Highmark Stadium, which could affect the offensive strategies of both teams. Passing is typically difficult in such conditions, so both squads may opt for a more run-heavy approach in the hopes of limiting turnovers.
Slick conditions may result in a lower-scoring game as well. Both defenses already rank top-6 in terms of fewest points allowed, so rough weather could make life even more difficult for both offenses. The game currently has a relatively high total of 48.5 points on FanDuel Sportsbook's NFL odds, so bettors may be inclined to take the under.
The Bills are no strangers to playing in such conditions, so the weather may give them even more of an edge. They're already favored by 5.5 points on the spread according to FanDuel as they aim to advance to the AFC Championship for the second time in three seasons.
Game odds refresh periodically and are subject to change.