Braves Accomplish Another Impressive MLB Feat to End 2022 Season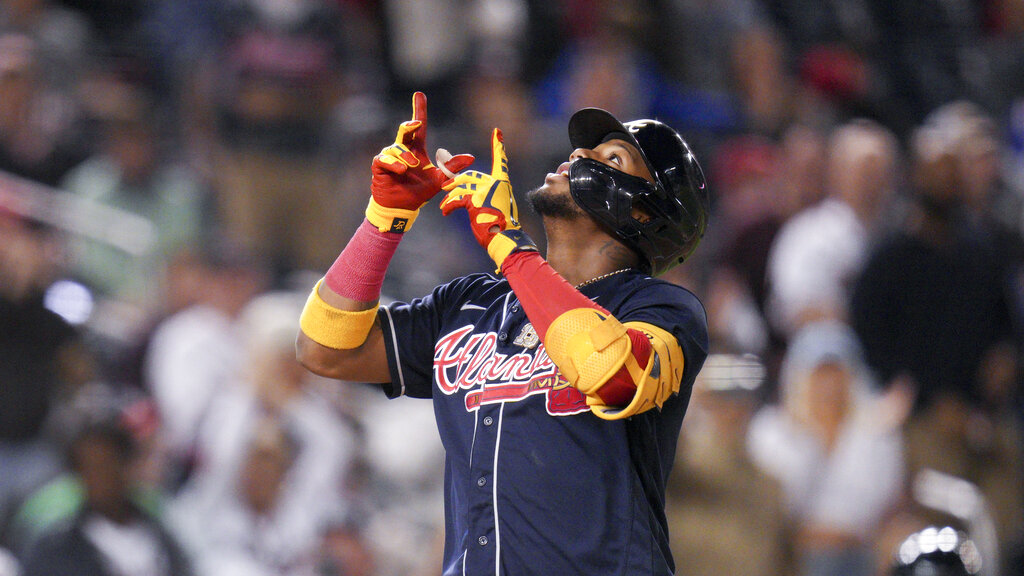 Updated:
The Atlanta Braves are making a lot of history this year. Their latest accomplishment includes being the only team to not get swept this season.
Atlanta Braves Record
While the sacrifice bunt record is cool, not getting swept is more impressive. Sacrifice bunts have been declining for years, and with the universal DH being adopted in 2022 it was only a matter of time before a team gave them up completely.
Avoiding sweeps, however, is much harder to do. Even the best teams get swept, including historically good teams like the 2022 Los Angeles Dodgers.
It's also surprising that Atlanta wasn't swept during the early part of the season, when the team was losing more games than it was winning. The Braves were just 23-27 through the end of May, but despite their struggles they never got swept, which explains why they didn't lose more than three games in a row at any point this year.
The ability to avoid lengthy losing streaks kept Atlanta afloat in the NL East race, eventually enabling them to roar back and overtake the New York Mets for the division. It's also a testament to the team's balance and overall talent, as the Braves can beat you with their bats (third in runs scored) or with their arms (fifth in ERA).
Atlanta still has largely the same roster that won the World Series last year, and in some respects it's even better. The Braves reached 100 wins in 2022 after failing to crack 90 in 2021.
The reigning World Series champs currently have the third-best title odds on FanDuel Sportsbook's MLB odds (+500). Even if they don't go all the way again, they can still look back on 2022 and say they accomplished things that nobody else did.
Game odds refresh periodically and are subject to change.