Boston Celtics Christmas Day Game History (All-Time Record and Results)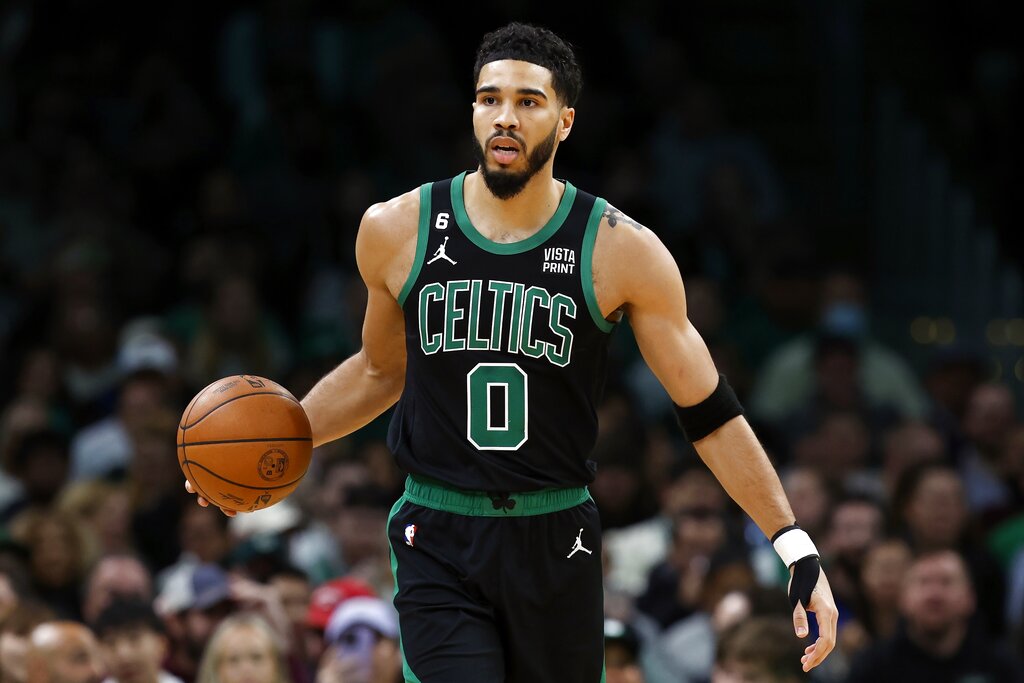 Updated:
Christmas and the NBA make a perfect pairing. The holiday has long been a featured part of the league's regular-season schedule, leading to some memorable moments.
One team that's no stranger to Christmas Day action is the Boston Celtics. Here's everything you need to know about the Celtics' history on Christmas.
Celtics Christmas Game History
The NBA made its Christmas Day debut in 1947, and the holiday has been a constant part of the league's regular-season schedule ever since.
Boston's first Dec. 25th appearance came in 1948 when the Celtics suffered a narrow 80-77 defeat to the Philadelphia Warriors. Boston lost on Christmas in each of the next five years as well, finally ending the streak in 1954 with a 108-99 victory over the Milwaukee Hawks.
The Celtics have appeared on Christmas regularly since then, even playing in the first Christmas Day NBA game outside of the United States when they traveled north of the border to play the Toronto Raptors in 2019. Boston's most recent contest on Dec. 25th was a 139-118 win over the Milwaukee Bucks in 2022.
Celtics All-Time Christmas Record and Results
The Celtics are 16-20 all-time on Christmas Day. Check out the franchise's most recent Christmas results below:
2011: Boston Celtics 104, New York Knicks 106
2012: Boston Celtics 93, Brooklyn Nets 76
2016: Boston Celtics 119, New York Knicks 114
2017: Washington Wizards 111, Boston Celtics 103
2018: Philadelphia 76ers 114, Boston Celtics 121 (OT)
2019: Boston Celtics 118, Toronto Raptors 102
2020: Brooklyn Nets 123, Boston Celtics 95
2021: Boston Celtics 113, Milwaukee Bucks 117
2022: Milwaukee Bucks 118, Boston Celtics 139