Best Draft Position Fantasy Football: Ranking Which Pick is Best and Worst for 2022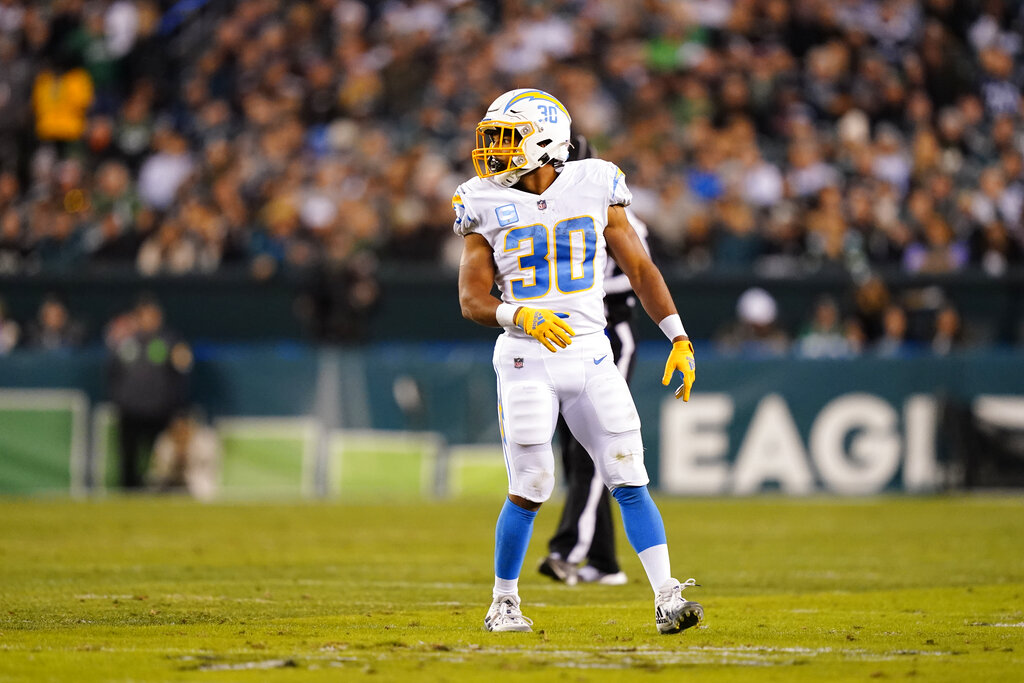 Updated:
The end of July means that fantasy football draft season is almost here. Whether it's getting familiar with rankings or coming up with the best fantasy football team names, managers are getting themselves prepared for the upcoming season.
Some leagues add an extra wrinkle to the draft process: holding a preliminary draft, allowing managers to select their draft slot. This can be based on a pre-draft competition, random draw or standings from the past year.
That can be a tough decision, but The Duel is here to help with a ranking, from worst to best, of the best draft positions for fantasy football in 2022 , based on 12-team snake draft leagues.
Best and Worst Draft Position Fantasy Football 2022
12.

10th Overall

The 10th overall pick might seem a little random to feel strongly enough about to rank dead-last, but hear me out. FantasyPros' average draft position (ADP) highlights a pretty clear top nine players. Eight guys have an ADP higher than 8.0, and the ninth player off the board is Ja'Marr Chase (9.3 ADP). Then there's a step down with the next tier featuring Davante Adams (11.0), Joe Mixon (11.0), and some second-round pick type players (Stefon Diggs at 13.0, Travis Kelce and D'Andre Swift both at 13.7). So at 10 you're the first one picking in a tier of similar players (not generally where you want to be), but then when you make your pick there's a good chance the next four players in these tiers are off the board before you pick again, leaving you facing a tier drop in the second round too.
11.

1st Overall

Some years landing the first overall pick is like winning the lottery. And while I do love Jonathan Taylor this year, having him as the no-doubt No. 1 pick, I'm still not excited about the idea of actually having to draft him. He's obviously a special talent and I'm not generally in the business of predicting injuries, but it's hard to view a guy with 640 touches through three seasons (and a good chance of getting fed the ball similarly in 2022) as a safe bet to stay healthy. Austin Ekeler and Christian McCaffrey have the reputations as injury concerns, but I don't think the difference in safety is all that different compared to Taylor. I also really hate the end of the second round this year. Starting with Taylor at No. 1 is great, but being stuck with someone like Leonard Fournette or Mark Andrews with your second-round pick is a tough sell.

You can also click here for The Duel's full strategy guide for picking from the No. 1 spot.
10.

2nd Overall

Being similarly high on the top three RBs this year, I don't love picking second either. You get basically the same second-round problem as 1.01 drafters too, with the potential for a very weak second-round pick.

You can also click here for The Duel's full strategy guide for picking from the No. 2 spot.
9.

5th Overall

The top three running backs are a clear tier of their own, and then Cooper Kupp is probably going off the board next. At No. 5 you're met with the first big question marks in Round 1. Do you trust Derrick Henry's health? Do you bank on Justin Jefferson continuing to have double-digit touchdown upside and elite efficiency in a Kirk Cousins led offense? You do have a shot at some great talent in Round 2, though, with one of Alvin Kamara, CeeDee Lamb or Tyreek Hill likely available for you. If you like the zero-RB approach, starting Jefferson-Lamb or Jefferson-Hill is almost as good as it gets.

You can also click here for The Duel's full strategy guide for picking from the No. 5 spot.
8.

6th Overall

This pick is a lot like No. 5, and you'll still probably have your pick of two of Harris, Henry or Jefferson. That Jefferson-Lamb start is obviously a real possibility here again, with the increased potential that a second-rounder from the tier above falls into your lap too.
7.

9th Overall

The ninth overall pick is the one I feel the least strongly about this year — which probably explains why I have it round around the middle. It's fine. Ja'Marr Chase is a fine first-round pick, and someone like Nick Chubb or Javonte Williams are a fine second-round pick.
6.

4th Overall

When I called a Jefferson-Lamb start "almost as good as it gets" for zero-RB drafters, I did it for a reason. Starting Cooper Kupp then anyone is the best WR-heavy start you can ask for, and it wouldn't take a big slide for either Lamb (ADP of 19.0) or Hill (18.7) to land in your lap at No. 21.

You can also click here for The Duel's full strategy guide for picking from the No. 4 spot.
5.

7th Overall

Najee Harris probably isn't on that Jefferson/Henry tier for most drafters, and he's probably still on the board for you at No. 7. Ultimately I feel pretty similar about Harris and Cook (who ranks one spot behind Harris in ADP), so I'd rather just be picking No. 8, getting whichever one of the two falls and getting to pick one spot higher in Round 2.
4.

8th Overall

See above, this is like the No. 7 pick but better. Give me one of Harris or Cook, plus the improved chance of an elite second-round player (Diggs, Swift or Kelce) happens to fall.
3.

12th Overall

That "elite second-round" tier is why I love picking at the turn in 2022. ADP suggests at 12 you're probably getting two players in that tier, which just isn't quite as exciting as what you can get at 11.

You can also click here for The Duel's full Pick 12 strategy guide.
2.

11th Overall

With the great turn, you're basically guaranteed one of Swift, Diggs or Kelce as your second-round pick. Beautiful. And in the first round, picking No. 11 not only gets you a tier ahead of No. 12 (likely having either Davante Adams or Joe Mixon available), but it also positions you nicely to pick up a higher-end first rounder if one happens to fall a little.
1.

3rd Overall

Remember what I said about Austin Ekeler when looking at the 1.02 and 1.01 picks? Well I have Ekeler ranked at RB2 this year, and you're generally able to get him at three. I love that value, of course, and picking No. 10 in the second round is a pretty appealing spot, with high-risk high-reward Alvin Kamara (ADP of 20.3) as a realistic target. Starting Ekeler-Kamara is exactly where I want to be if I'm drafting early.

You can also click here for The Duel's full strategy guide for picking from the No. 3 spot.

New users earn an instant FREE entry when you sign up for FanDuel DFS! Sign Up Now!

Jason Schandl is not a FanDuel employee. In addition to providing DFS gameplay advice, Jason Schandl also participates in DFS contests on FanDuel using his personal account, username Jaymun. While the strategies and player selections recommended in his articles are his personal views, he may deploy different strategies and player selections when entering contests with his personal account. The views expressed in his articles are the author's alone and do not necessarily reflect the views of FanDuel.