Bengals' Release of Joe Mixon Would Be Massive Boost to Salary Cap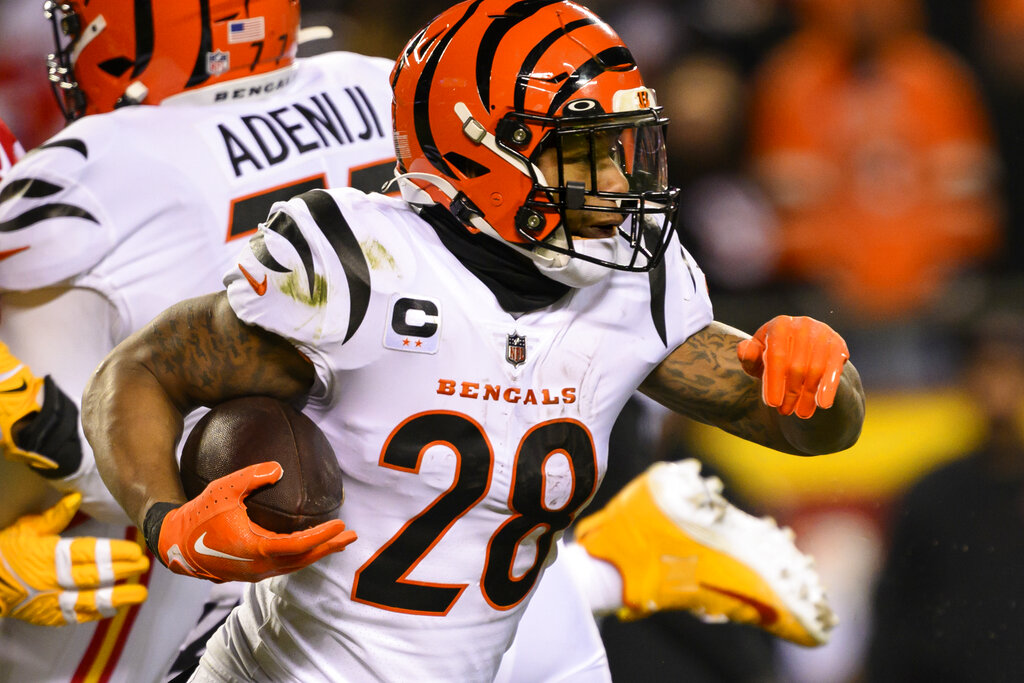 Updated:
The Cincinnati Bengals' offseason is not off to a great start. Less than a week after losing to the Kansas City Chiefs in the AFC Championship Game, Bengals running back Joe Mixon received an arrest warrant and was charged with aggravated menacing on Thursday.
While Mixon's agent expects the charges to be dropped on Friday, it's still an extremely concerning situation for Cincinnati. The team may use it as a reason to cut ties with Mixon, especially given the financial incentive at stake as well.
Joe Mixon News
If the Bengals choose to release Mixon, it would save them $10 million against the 2023 salary cap. According to Spotrac, Cincinnati currently ranks sixth in available cap space at $35.7 million, so cutting Mixon would bump that number up by 28 percent -- a substantial boost.
Time will tell how this Mixon saga plays out and how the Bengals decide to handle it. They may be looking to move on from him anyways after his performance declined dramatically in 2022. The 2021 Pro Bowler averaged just 58.1 rushing yards per game -- his lowest total since his rookie season in 2017. His numbers slipped even further in the second half of the year and he wasn't much of a factor in Cincy's loss to Kansas City, suggesting the Bengals could already be phasing him out of the offense.
Either way, this is certainly a situation to monitor in the coming days and weeks, as it could have a significant impact on Cincinnati's offseason.